Revell 1969 Chevy Nova 1/25 scale. Added Pegasus wheels, discs, & tires. Scratch built four-link rear end & modified the suspension so the wheels tuck in. Added plug wires & machined aluminum coil.
Inspired by Chip Foose & our very own JDM Builder (Fan?) on these very forums.
Need to add a few final things & then I will add completed pics...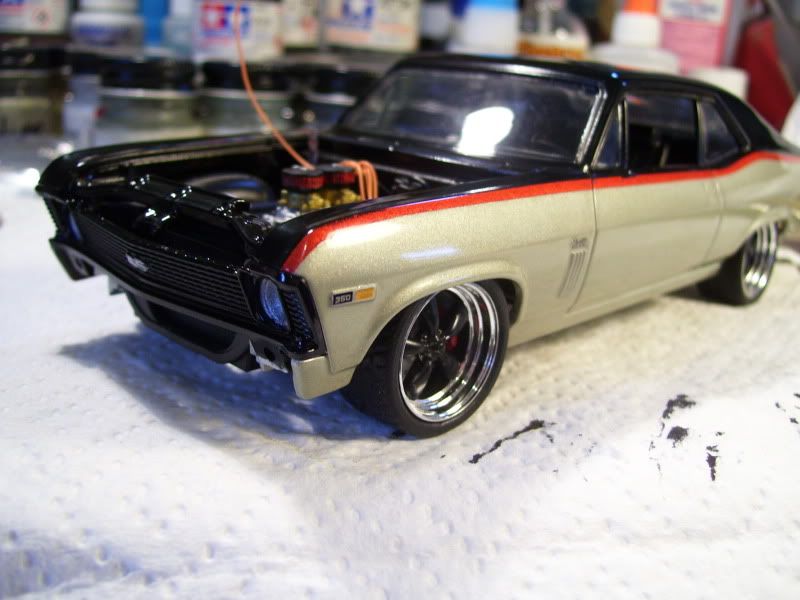 Let me know what you think...
Mathias
Monterey, California