Well Here I go staring anther wip even thought the big bike isn't finished yet.
This is the tamiya kit originally i bought this thinking i would build what I'd like for a first car, the 350z in real life is reasonably obtainable for a first car for me, but I honestly suck at shinny paint so I'm doing a kinda of euro rat look combined with the Air force. Not sure If that style exist, or if anyone will like it heck I'll probably hate it in the end but basically the car's gona be olive drab with exposed rivets and be crazy lowered ect. ect.
Probably should shut up and post some pictures.............
First off as I said the car is gona have a bunch of rivets, I plan to use two sizes just for more fun for the larger I've drilled out a bunch of holes, that later will get rivets, for the smaller I'm gona use the decal ones. Also all the panel lines have been rescibed and given a black wash that hopefully will still be seen once painted.
Wheels where the next big task and they come from tamiya's Porsche 959 that I showed a while ago. right now there in primer but later they will probably be lime green.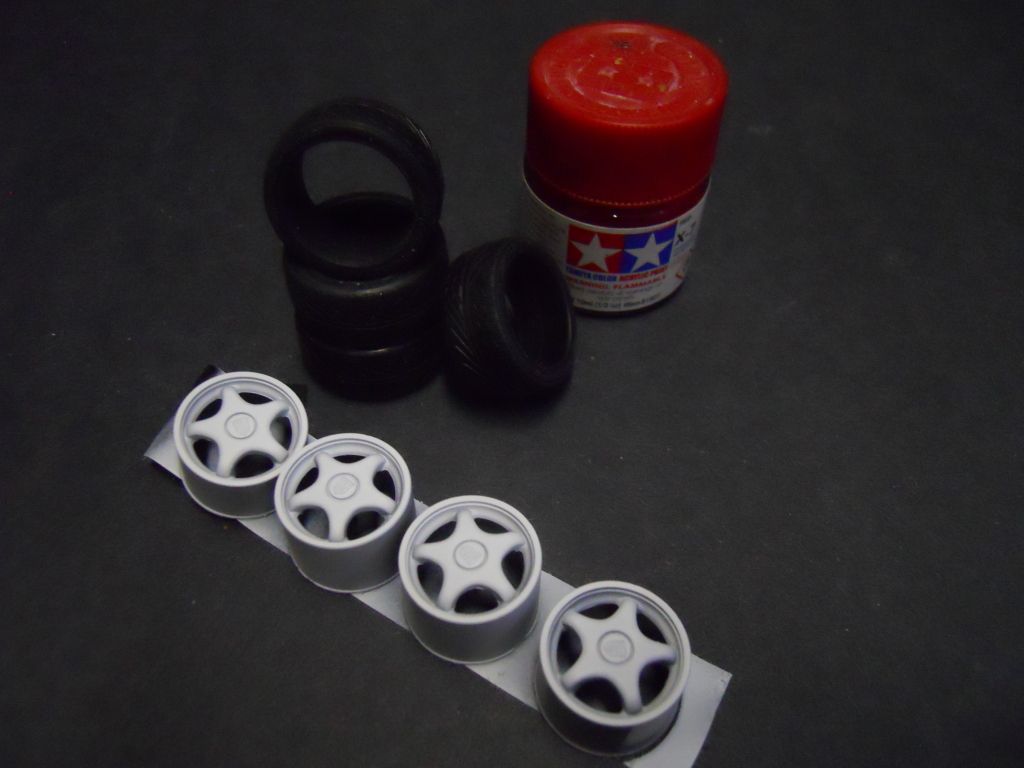 Then the suspension was messed entitle i got this stance. The fronts are pulled in a ton and the back stick out with some negative camber.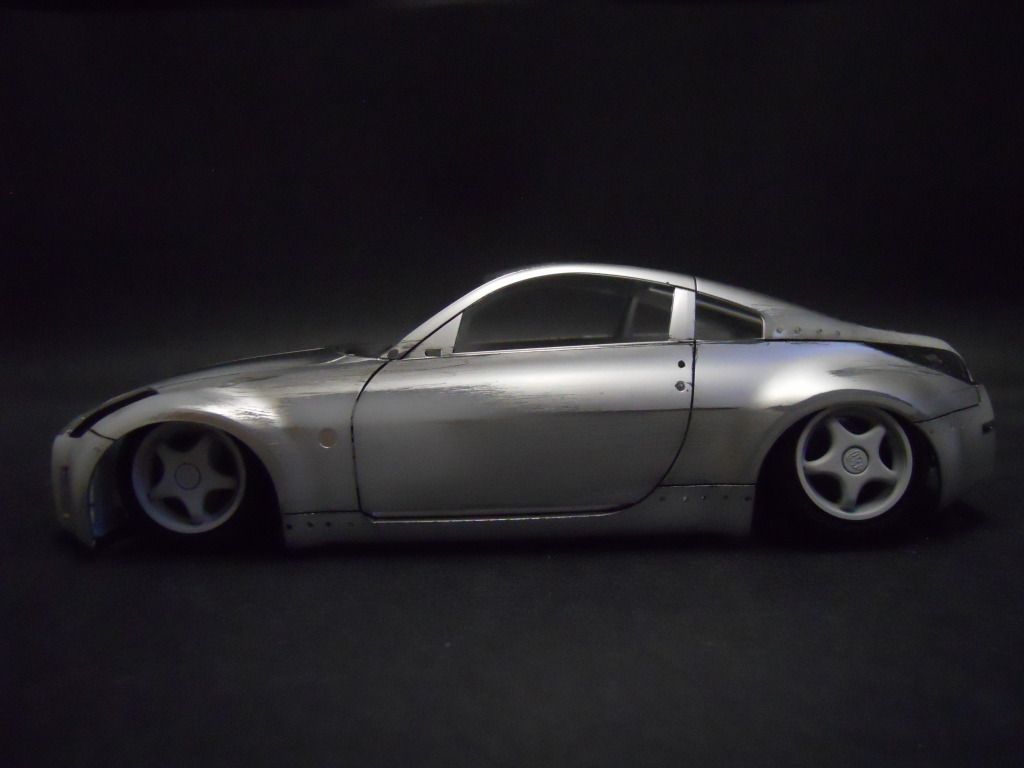 Here's that negative camber:
Also carved out the area for the license plate that later will have two big pipes sticking out like jet engines
The front of the car was really boring stock:
So I built this huge air box behind it, and added some details to look busy
Then when installed you just could look through so I built this plate behind it to kind look like the front of a engine just a bunch of pulleys and two turbos, later I'll add some mesh, sorry this pic's kinda sucky......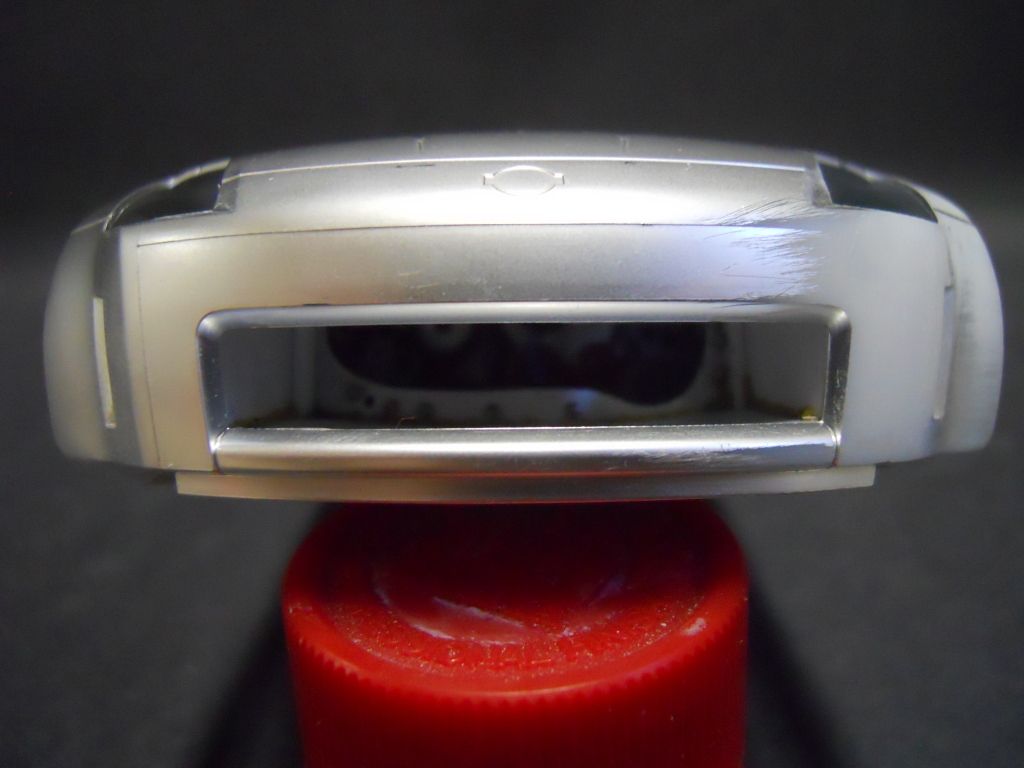 The chassis plate is really nice and detailed from tamiya but I paint really thick so I re scribed some of the lines so details where more bold and got it into primer.
Thanks for looking and your input is welcome

Edited by Hippie, 11 July 2012 - 09:31 AM.