Ok guys here is another on that I have started on July 5, 2012. It started as a 64 Impala Lowrider kit from Revell. This thing is going RADICAL lowrider of the year style. Chrome undercarraige, kandy patterns everywhere. This is my first attempt at a custom of this magnatude. Look out because it could get ugly!
In the beginning...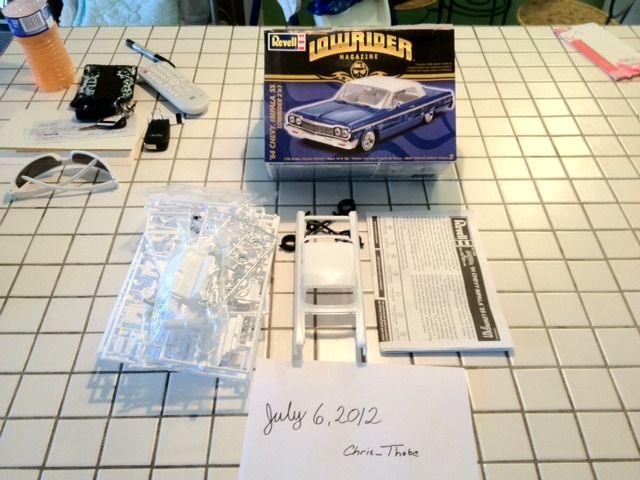 All cuts have been made, seein how it looks all closed up.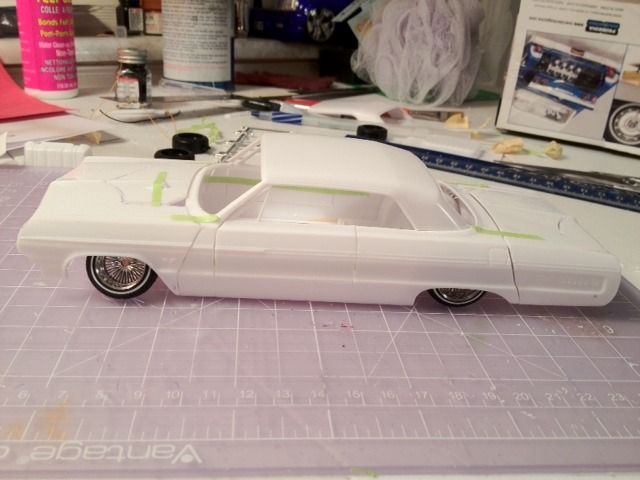 Here it is all opened up in carshow mode! This is as far as I have made it so far, besides starting to jam and hinge it.