Chuck is providing us with some great high quality decals of drag cars with art previously not available. We should have a thread showcasing models built using his decals. I'll start:
Don Prudhomme Snake III Cuda
The body is an old Good Stuff resin casting complete with fender bumps and spoiler extensions. It hasn't been available for many years, but Competition Resins recently started making a Cuda with fender bumps if you don't want to add bumps to your SMBC or Speed City body. I mounted this to a 1320 Inc diecast chassis/tin.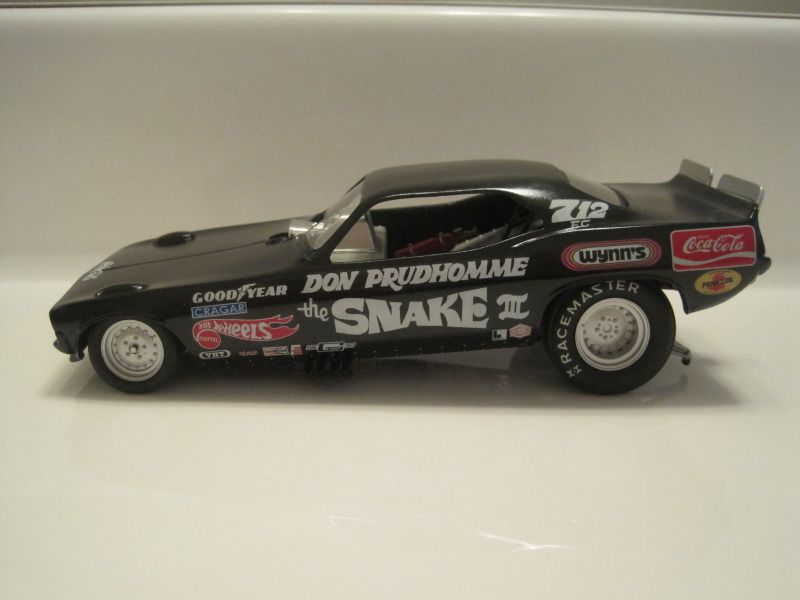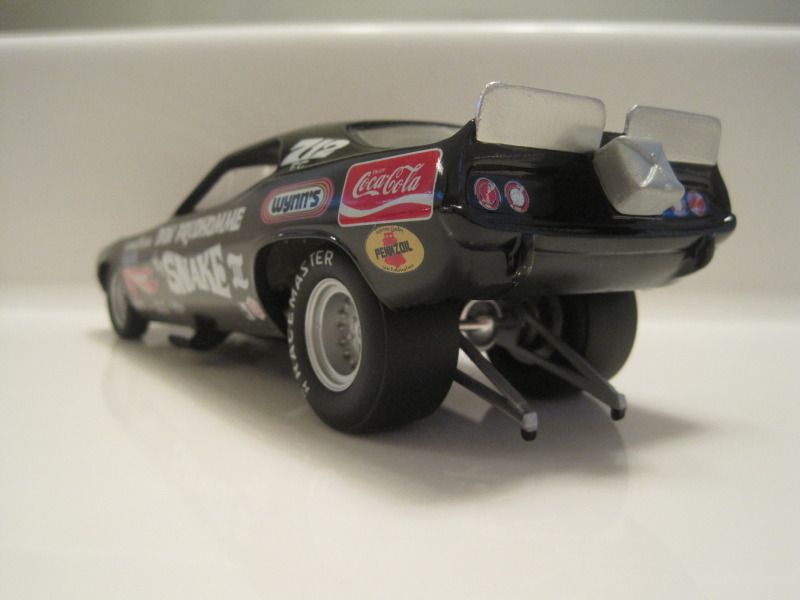 Don Prudhomme Pepsi Challenger Omni
Box stock build of the MPC Nitro Charger with extra rear spoiler pieces added.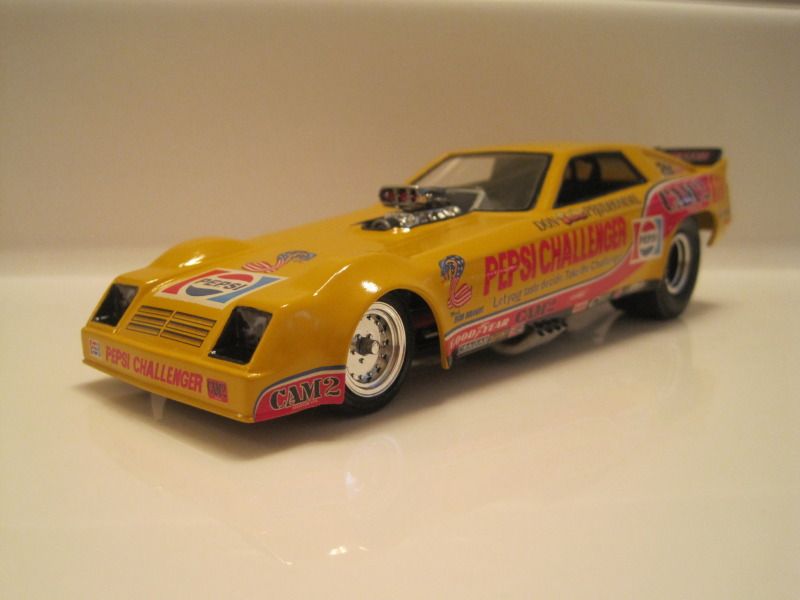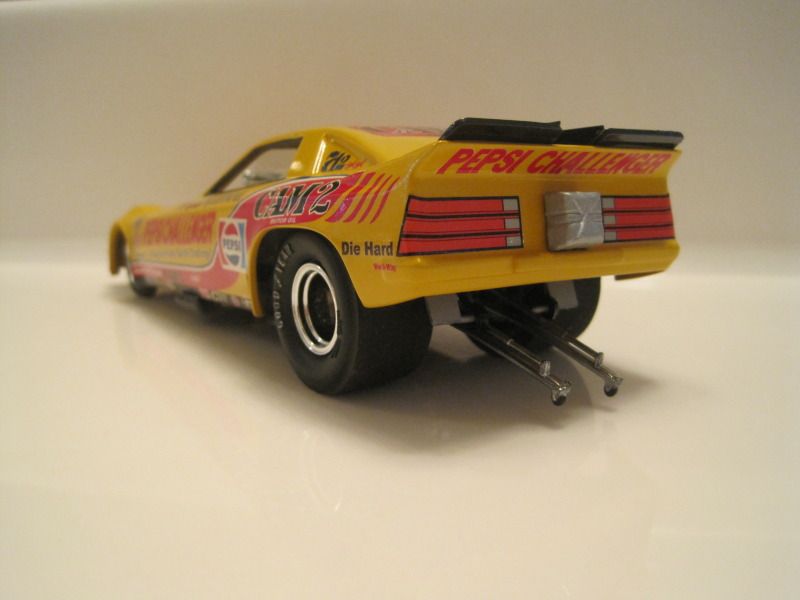 Many more to come...
Edited by jeffaary, 30 August 2012 - 07:11 PM.