Hey fellas Im back with hopefully another good project. Actually this was my holygrail of projects, I've wanted to build a pocher F40 for years but could never seem to get the kit due to the rarity of it , you know how it works the more rare the more costly it becomes. On ebay these Kits run from anywhere up wards of $500.00 - $1200.00 I was able to get mine as a poorly built glue bomb for $250.00.
Also I have the latest AutoGraph Trans Kit on the way from Germany these trans kits sell for around $2000.00 but will completely transform the pocher kit into a museum quality build.
My first order of business was to dis-assemble the F40 and clean up the parts (there are over 300 seperate parts) and get it ready for the arrival of the Trans Kit.
So without further ado lets get this thread started.....
Heres the F40 when it arrived....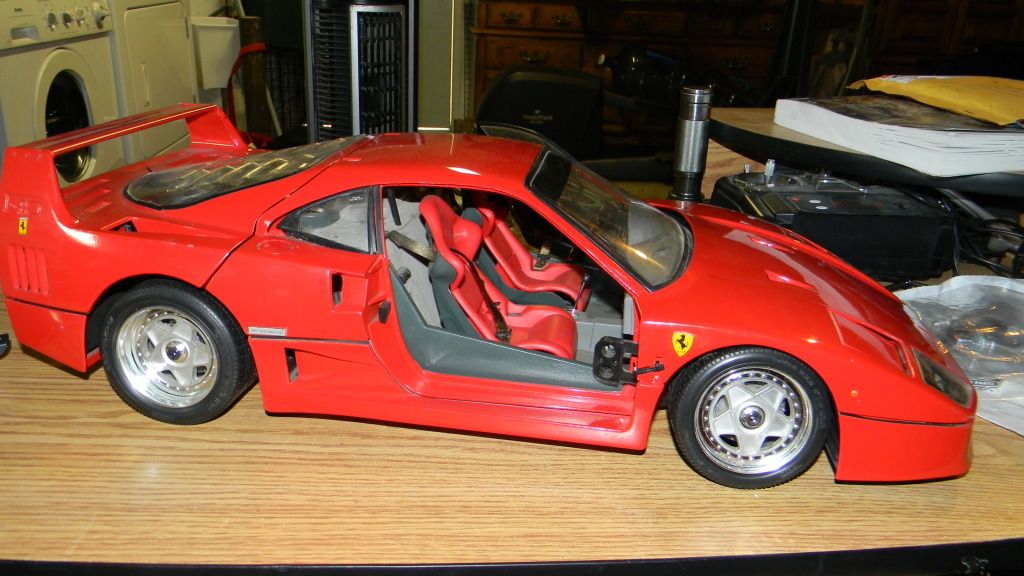 here the body has been removed....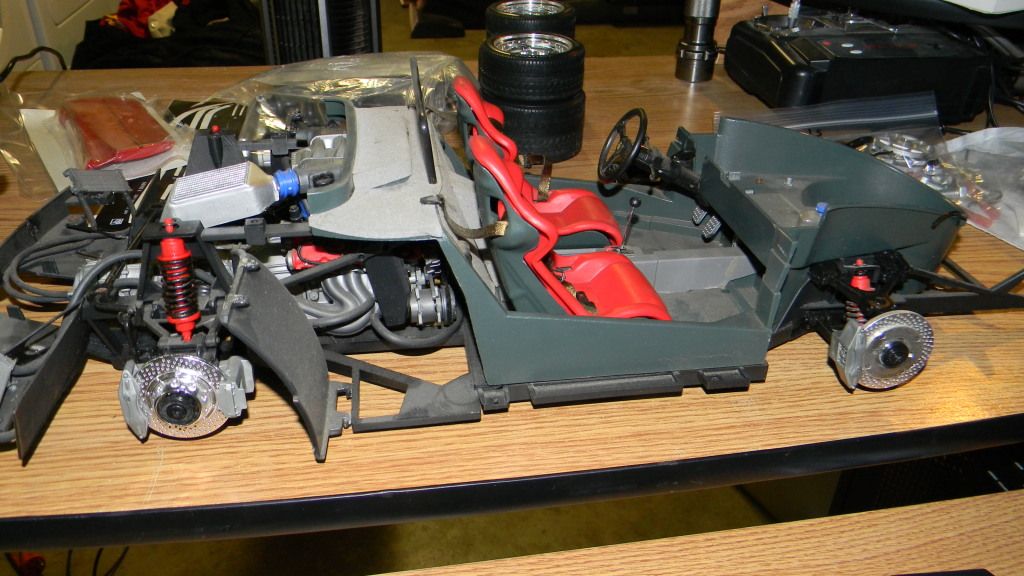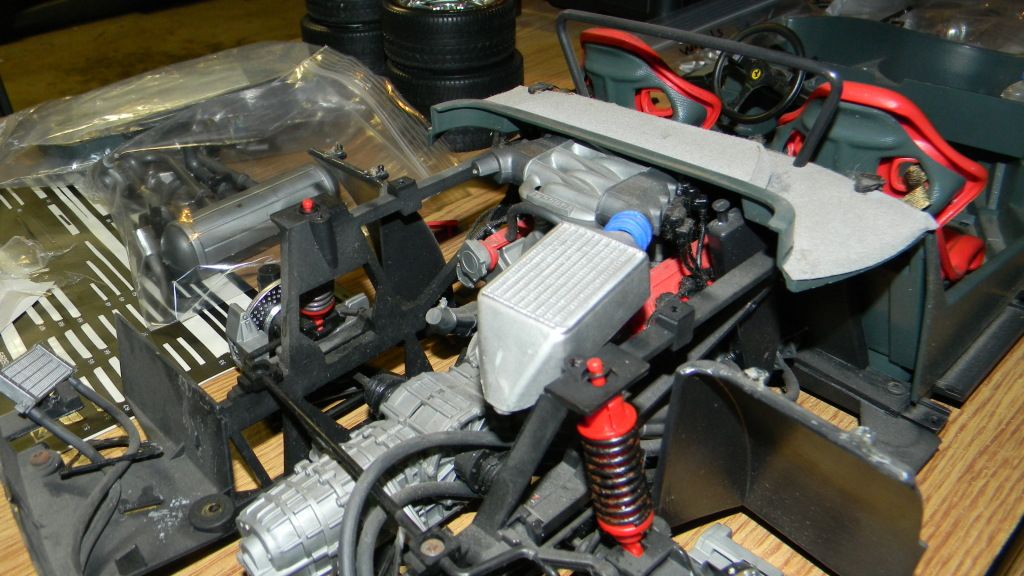 and finaly the motor removed.
At this stage the Pocher F40 is merly a exspensive Diecast if you ask me, but I love it!

Edited by Romell R, 29 July 2012 - 05:44 PM.