I figured while im waiting on the trans kit id start painting some parts.
I was able to get the textured look of the vavle covers by spraying at about 16 inches away from the parts they were sprayed with Testors Itailian red.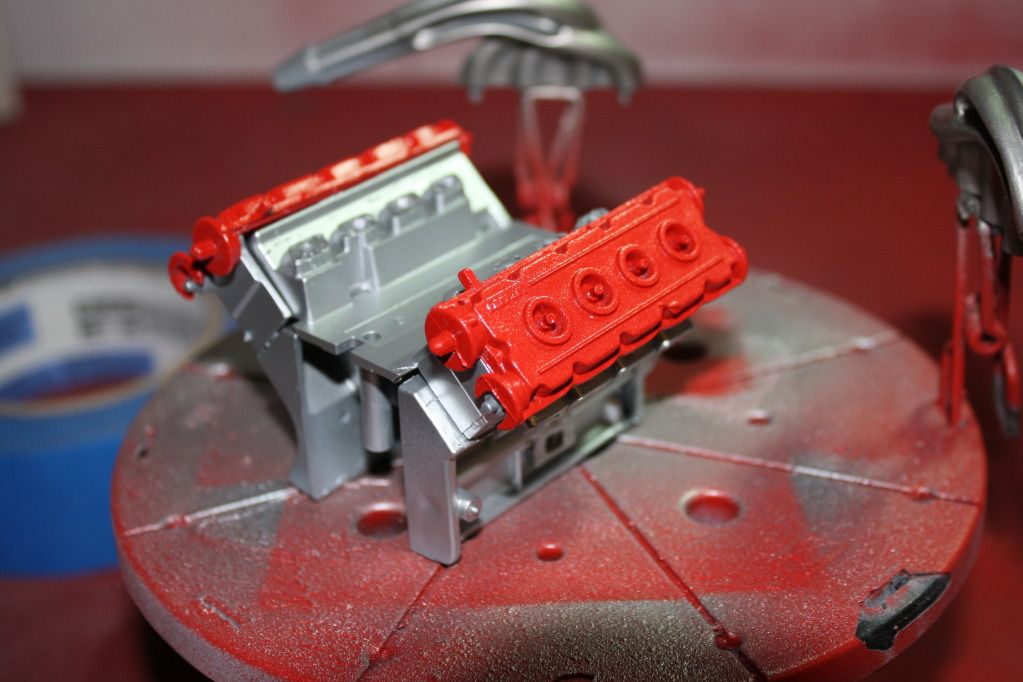 these are the exhaust heat shields sprayed with a light coating of alclad pale burnt metal, i'll spray them once more to get em a lil darker...
And heres the tranny with a lil alclad white aluminum.....
I may be jumping the gun here so these colors may change. I hope you enjoyed.....

Edited by Romell R, 29 July 2012 - 05:43 PM.