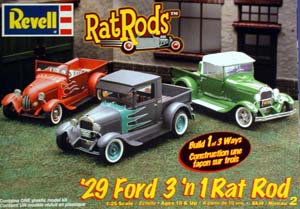 Anyone bought/built this kit before?
It's a 3 'n 1 Model T Hot Rod kit - comes with multiple engines, rims, etc.
I want it because it's a Pick-up body - with rails designed for pick-ups.
So - has anyone bought this kit, found any issues, and moreover, has anyone purchased from Modelroundup outside of the US?