Here's an unusual subject for you. This is Tamiya's Peugeot 205 T16 rally racer from the 1980s. The kit depicts a Peugeot works car but because decals in my kit were useless I chose this Gauloises livery from the 1985 Tour de Corse rally. [The real version of this car differs in several ways from the kit and I was not interested in making the many modifications that constructing a replica would require. In other words, this is the works version but with different paint and decals.] I had to mix the paint because there was nothing readily available that matches the original; because the scant photos of the car that I could find online reveal a range of body colors in this range, I chose to mix a color that appealed to my eye and differed sufficiently from the blue on the decals. Speaking of decals... these were printed by Cartograf and issued by Studio 27, and they are of the best decals I've ever worked with.
There are some photoetch bits provided with the kit and I chose to add photoetch wipers from some aftermarket maker. What else? Mostly box-stock except for some carbon kevlar decals from Scale Motorsport. Some mild weathering, too. Enjoy.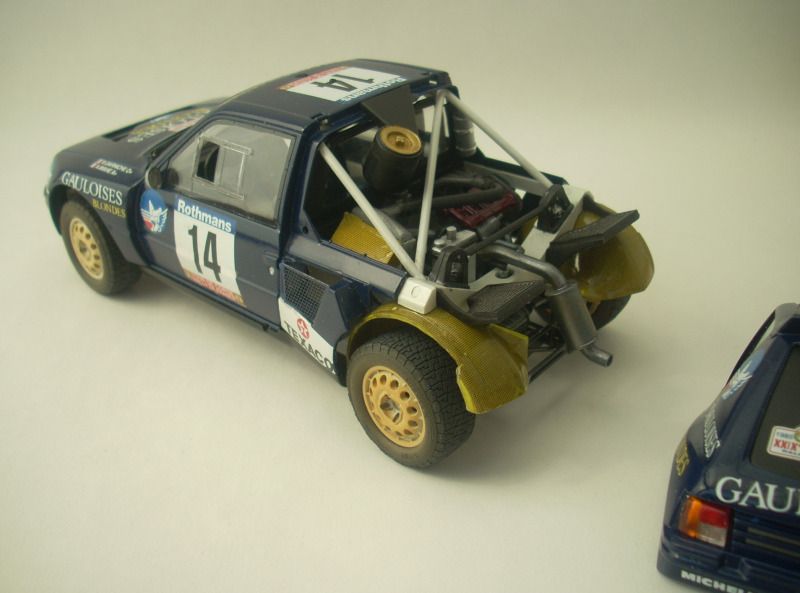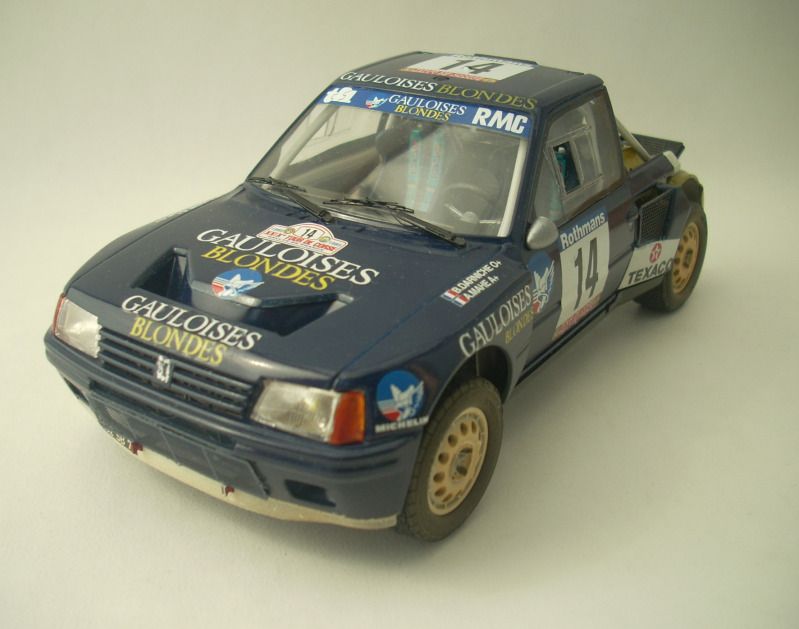 More photos can be found here:
http://smg.photobuck...
Tour de Corse/
Edited by Chillyb1, 22 July 2012 - 12:52 PM.