I've bought over a dozen of these kits over the years and I picked up another one last night but in this one there are some changes I wanted to note. In the first issue of kit it was molded in white and there were no extra parts of note, I think just a spare tire and some unused stock engine parts. This is the box design:
Then AMT reissued the kit a few years ago, it was molded in gray and was exactly the same as the original issue except they also included the chrome wheel fronts from the Bigfoot 1 and Bigfoot 3-7 kits. This issue looked like this:
and this
The latest reissue eliminates the chrome wheels but includes the fender flares, rear bumper, and some of the roll bar from the Bigfoot 1 kit and the brush guard fron the 1979 Ford Destroyer truck. Here is the box design for the newest issue:
And here are some pics of the new parts. I have no idea why these parts were included, the flares will not fit the chevy body with out some serious mods and the other parts are not correct to the kit anyway.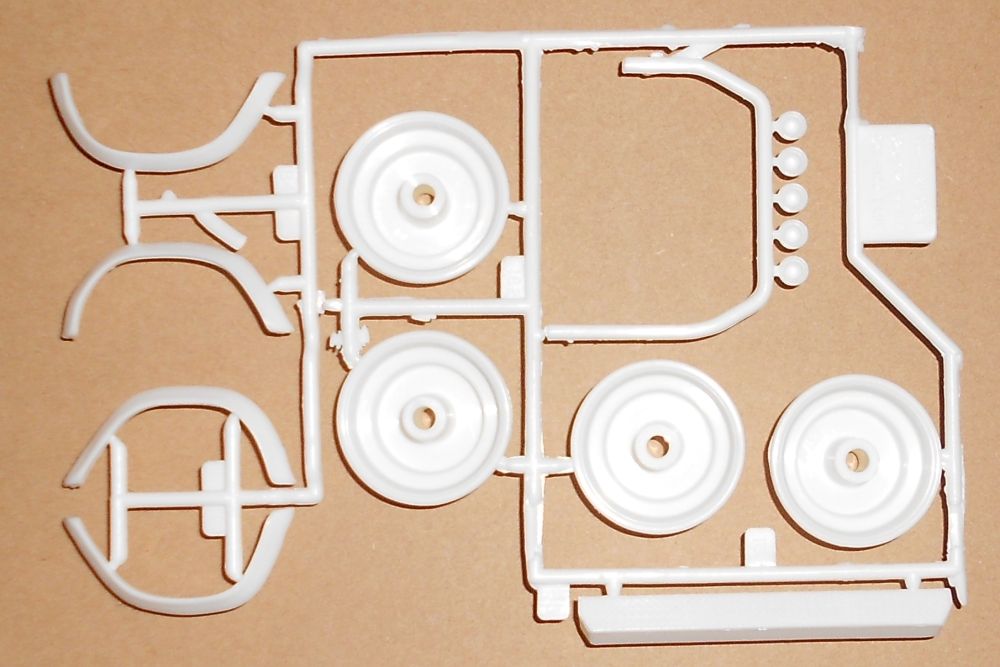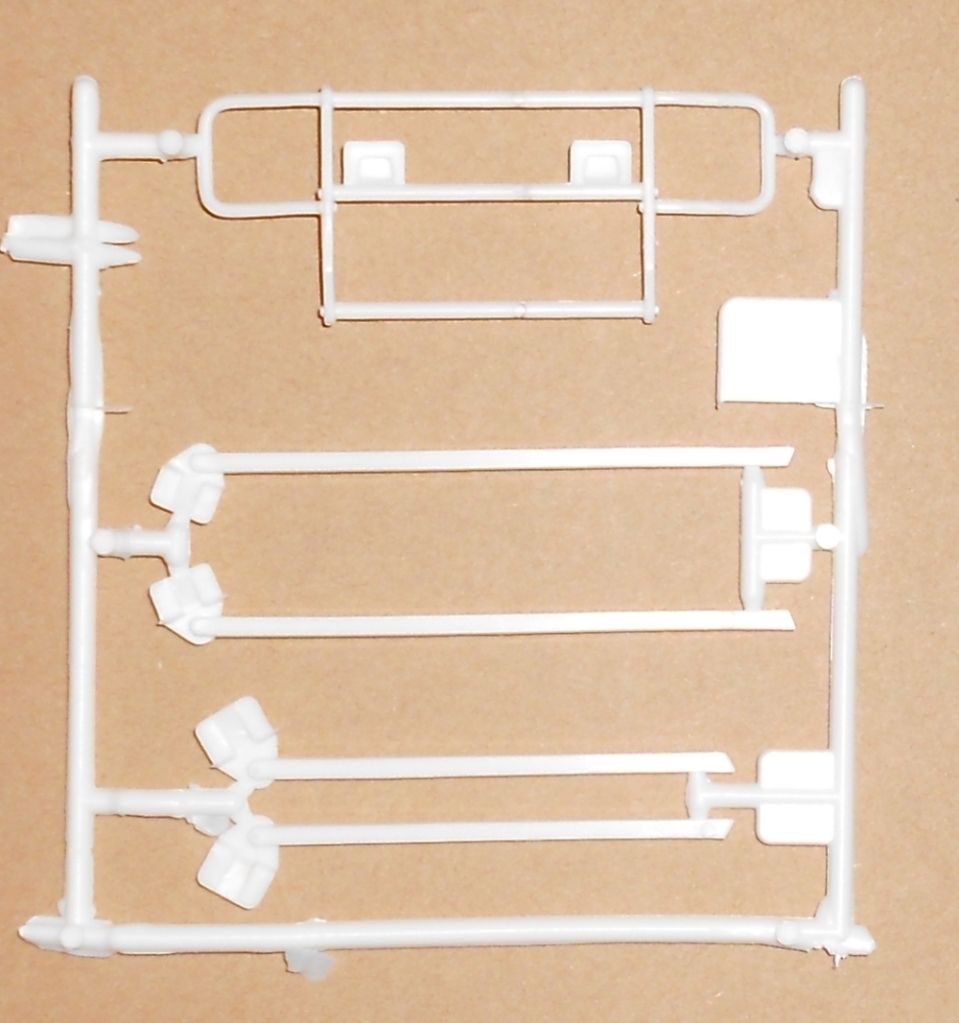 Edited by Fat Brian, 26 July 2012 - 12:08 PM.