I bought htis kit on a whim a few years ago...didn't really know what I was going to do with it, but it was only a tenner.
google rersearch brought up the well-known Biohazard 1:1 car.
I decided that all chrome should be black and it needed a roll cage. (which I made from styrene rod)
Wheels are Aoshima Watanabe's. I dropped the suspension, added plug wires, battery cables and wires from the dynamo.
The paint is rattle can (A Chrysler hue: Snakeskin Pearl Effect) and has a nice gold glitter inside the lime green.
There were two engines in the kit (I think there's a pro street version as well as the stock version) so I opted for the Hemi and the more racy looking headers and pipes.
There was a bit of filling and bodywork to do, in order to get it all straight. The chrome was actually some of the best I've encountered on a kit and in a way a shame to destroy it, but once I decide on an idea, there's no going back....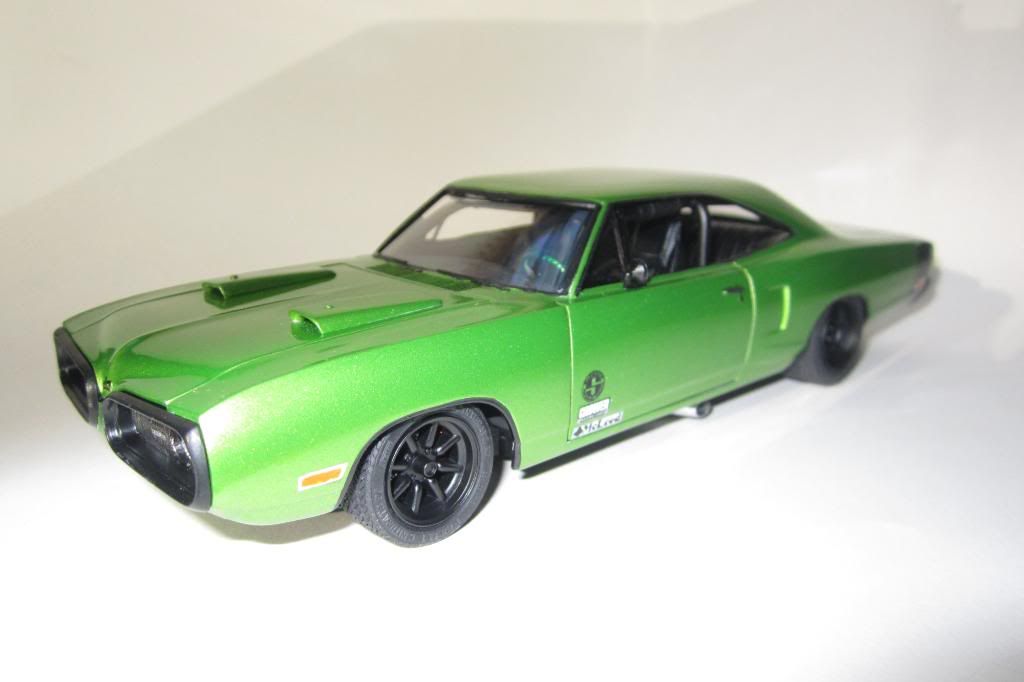 I also added heater hoses and drilled brake discs (Pegasus)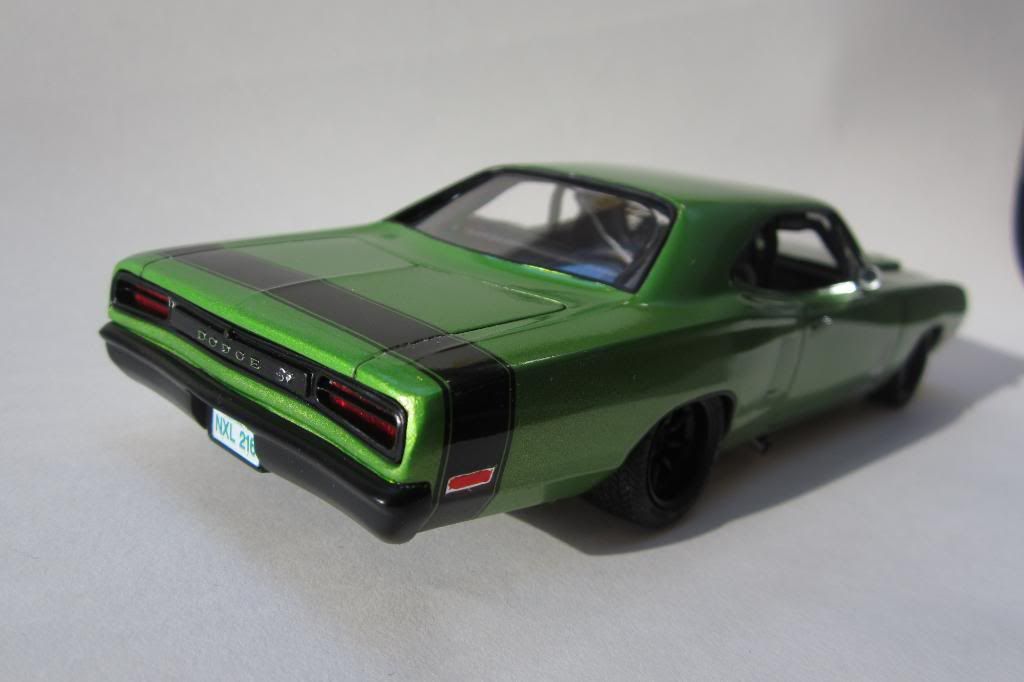 Edited by geetee66, 28 July 2012 - 02:53 PM.