I' ve just completed this model of a post war GMC truck using damaged diecast models (inexpensive flea-market finds)as starting material....in this case a DM Chevy pickup, a DM '37 Chevy Budweiser van, and a Yatming GMC fire truck.
These models have been in my project bin for some time and were picked up specifically for this kind of project.
The idea of doing a GMC rather than a Chevy was simply to make the model as different as possible although it added a significant amount of modelling time and effort.
Depending on which plant originally built the GMCs in the '40s, they could be seen with chevy fenders or the more bulbous GMC ones with a small lip on the wheel opening as well as a few rivet details where fender braces were mounted. The latter were the style I chose for this model.
Also, many of the GMCs used a different style of wheel from the Chevys that used more openings and, fortunately, the Yatming fire truck supplied the basics for those wheels, although they had to be thinned considerably at the openings to look more realistic.
Mirrors were fabricated in aluminum and the brake lines were done using fine malleable wire.
The basic Budweiser simple box- van was cut down and modified to make the open truck body, with the lower skirting done in styrene and the top hoops done in brass.
The larger size 270" GMC engine (from the Yatming) was modified with a more detailed carb/filter, linkages, fuel line, coil, heater lines, tubing exhaust, etc.
Paint is custom mixed basecoat/clearcoat to approximate 1946 GMC Omaha Orange, and the fenders are the standard GMC black.
The rolled up tarp was done by cutting out an appropriate sized swatch of thin cloth, dipping it into a thinned solution of white wood glue and water, rolling it up while it was wet and letting it dry over a plastic faximile of the front edge of the truck body.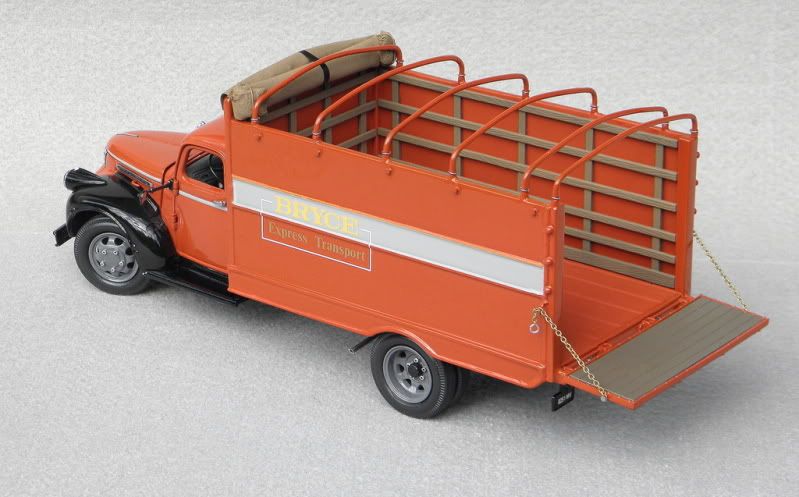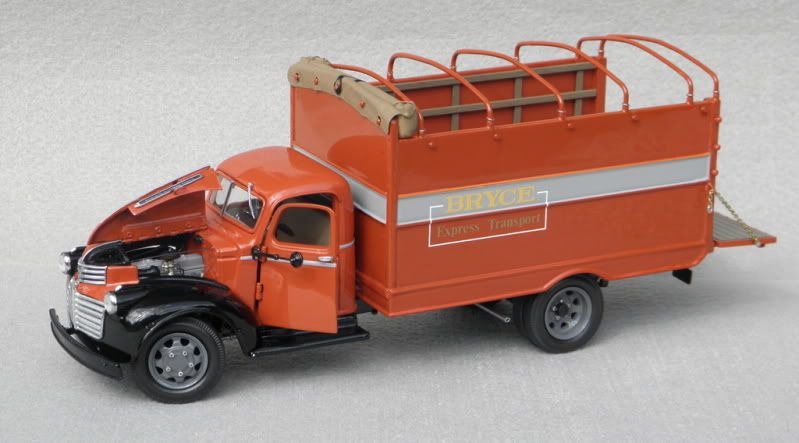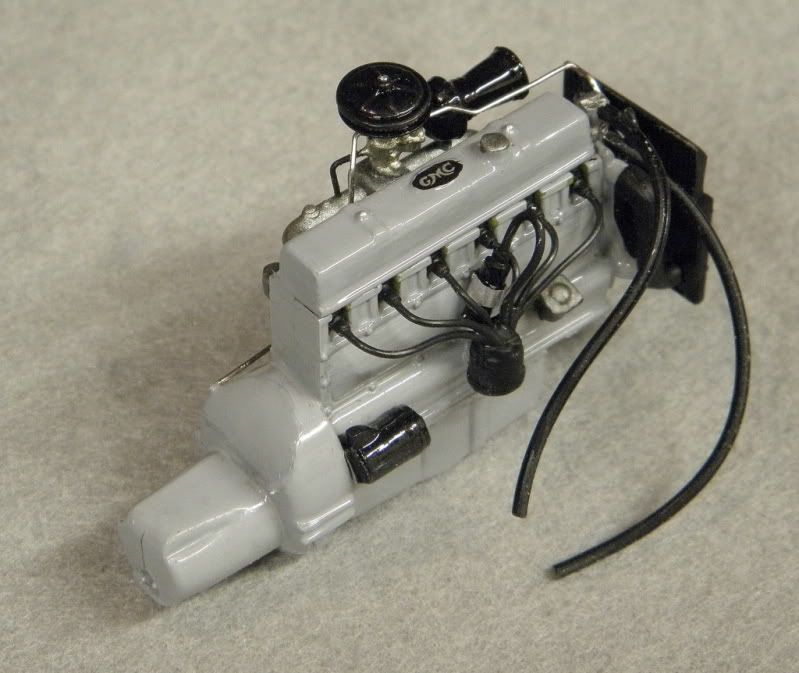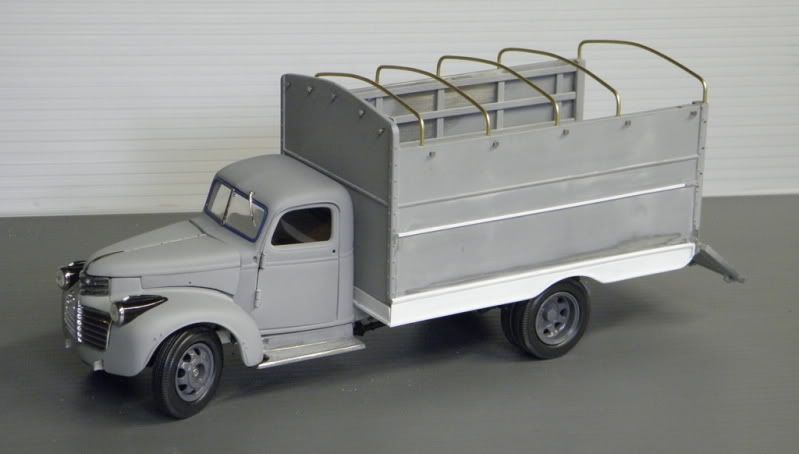 Edited by traditional, 31 July 2012 - 05:21 AM.