Years ago I picked up a open kit at a swap meet (I think).. when I opened the box, I was pleased to see TWO bodies in there (sadly only 1 rear bumper and tail lights).. with all my AMT Goon Cars, I had plenty of donor parts to almost build the 2nd. 1 will end up as a STOCK civilian car, but the one I am currently working on, is ANYTHING but stock...
It will have a donor motor with wit a blower through the hood, chassis and proably engine will be donoted by a pro street 70 Super Bee Pro Street kit, Goon Car interior tub (sinces its a 2 door tub anyways) with racing seats, roll cage, etc... and a set of CUSTOM Hazzard Sheriff Decals and low profile lightbar of some sort.... I am calling it "Rosco's Revenge"...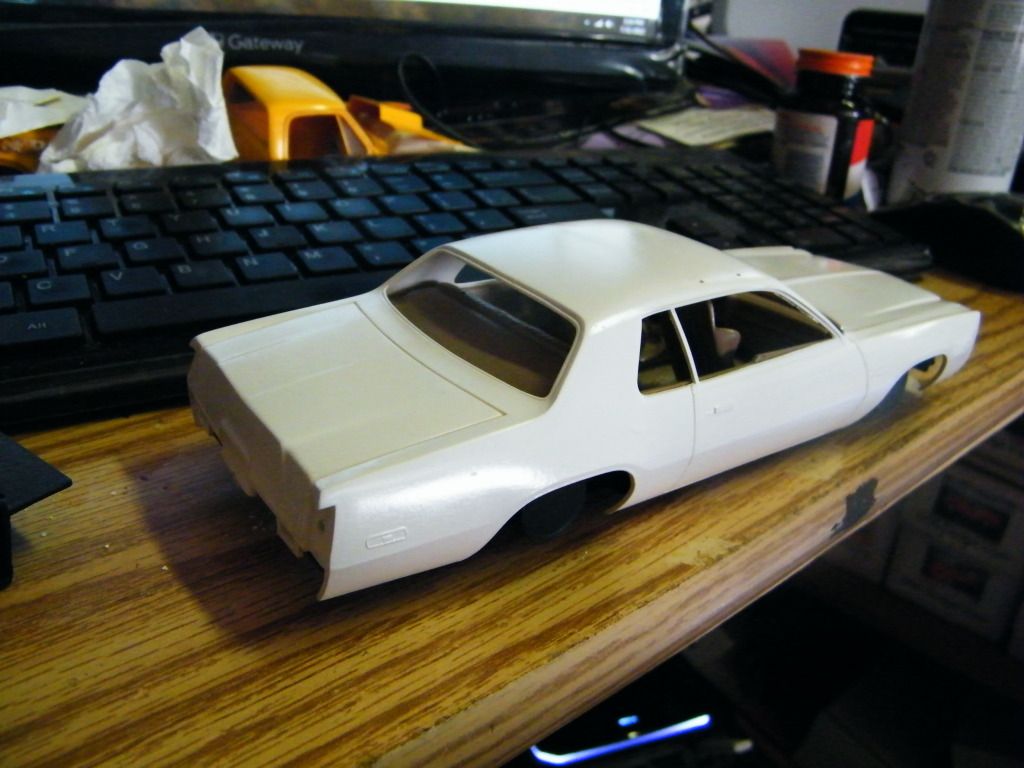 Edited by tvandmoviecars, 06 August 2012 - 01:25 PM.