These little 3" Zamac bodies are great top work with.
Different grades of sandpaper, a rotary tool, some files and small bits and these bodies can be changed up real nice.
Here's a trio I built called "Shake, Rattle & Roll".
The Fat Fender40 you saw in my earlier post is joined by a 40 Ford Coupe and TailDragger.
All nice castings of real cars.
They've all been painstakingly filed and sanded of imperfections to attain a high degree of realism.
All have their headlights drilled out for Frenched set Rhinestones.
The 40 Coupe like the Fat Fender has it's running boards removed to accentuate the fenders.
Further emphasizing the rear fenders to make them more pronounced is an addon of QuikSteel and 1/8" Armature wire.
They've all had the hoods opened up with a Jewelers saw to allow a Boneshaker engine to peek out.
Each opening is also divided in half with a 1/32" Brass rod.
Here's an early endeavor with those BoneShaker engines on a TailDragger body..
A little something I took to the Atlanta Convention about 3 years ago.
I called this "TailShaker"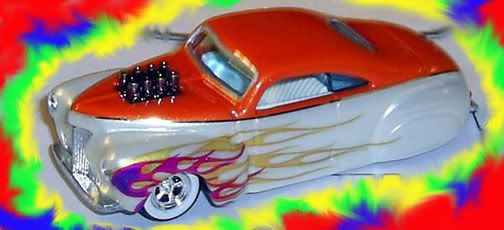 Now here's the beginnings of "Shake, Rattle and Roll"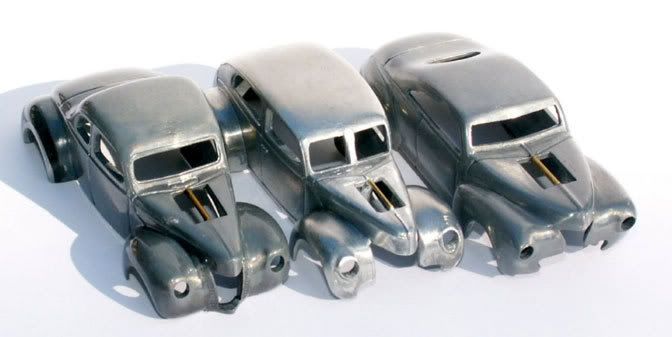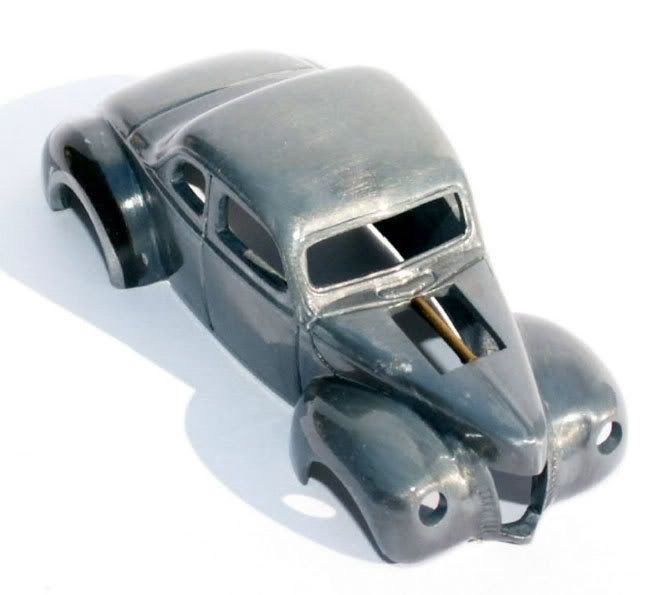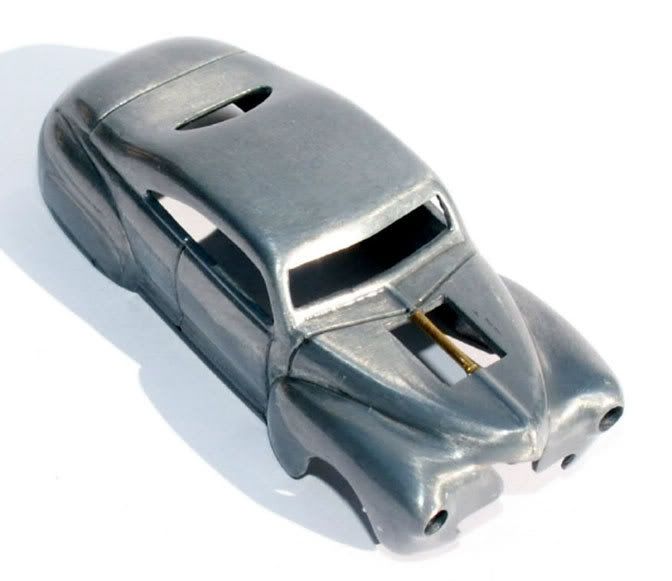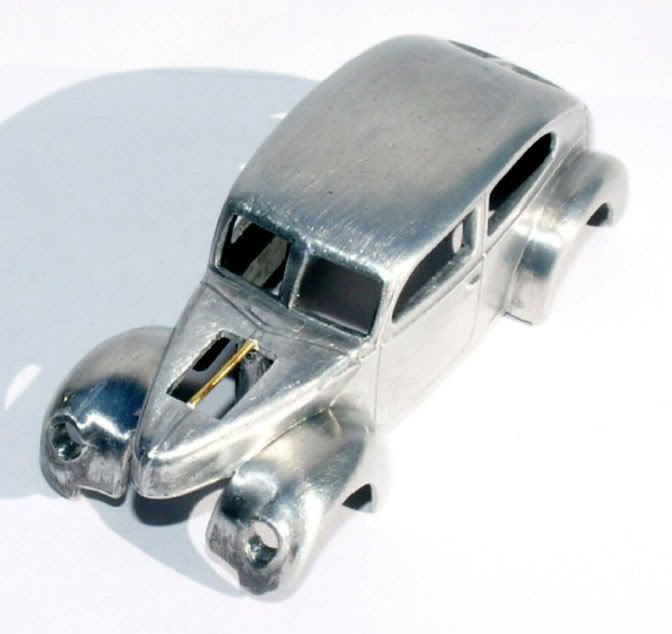 --CadillacPat the UnCustomizer--