Here's a Limo I'm making out of 4 HotWheel Hummers.

10 years back I gathered up about 60 of these HW Hummers.
I think they were Cool Collectibles or something like that, 4 bucks each.
Pretty hard to find, the ones I had help in gathering were Silver or Orange.
To keep this thing in line I nailed one piece square 1/2" molding to my work bench, laid in the casting pieces upside down next to it and then clamped another piece of 1/2" molding securely along the other side of all pieces.
This assured a nice straight final piece.
This was all done on top of a piece of Saran Wrap laid down on the work bench first.
The Sunroofs were cut while the castings were whole.
Sanding and shaping of the individual pieces was done first to keep any final sanding to a minimum and decrease stress to the full piece.
All 4 pieces were laid in line, squeezed together and then the applying of small amounts of JB Weld began.
.oo5 thickness Brass was inserted for strength where needed.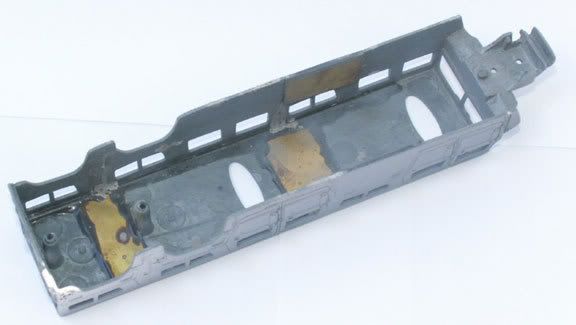 The less JB you apply the less you have to sand down, decreasing stress to your Custom.
This done the clamps on one side of the molding are loosened and the stretch is flipped over. Molding is placed back and reclamped alongside it.
Where needed for fill JB Weld is painted into any seams with a toothpick.
She's block sanded and primered.
It's really not difficult just a little time involved.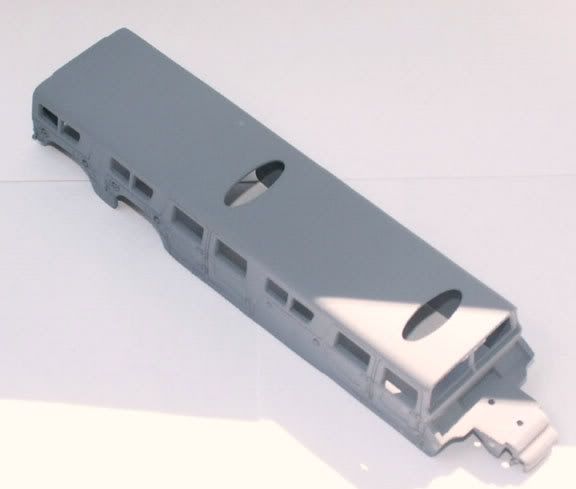 I still need to make the base and pick just the right tires.
I already have melded 3 Hummer bases together for what looks like a pretty good base but I'm not sure If I will use it or not.
The body came out so nice that I'm not in a rush and want to make sure that remaining aspects of the build, paint, base and tires, will do the body mods justice.
Just wanted to show one of these works in progress before the paint goes on.
--CadillacPat the UnCustomizer--