I like the look of the '37, but around here 4 wheel drive rules the back roads. So I came up with the idea of combining Revells '37 Ford pickup with Linndbergs 4x4 flare side F150.

First, the F150 frame required some "minor surgery".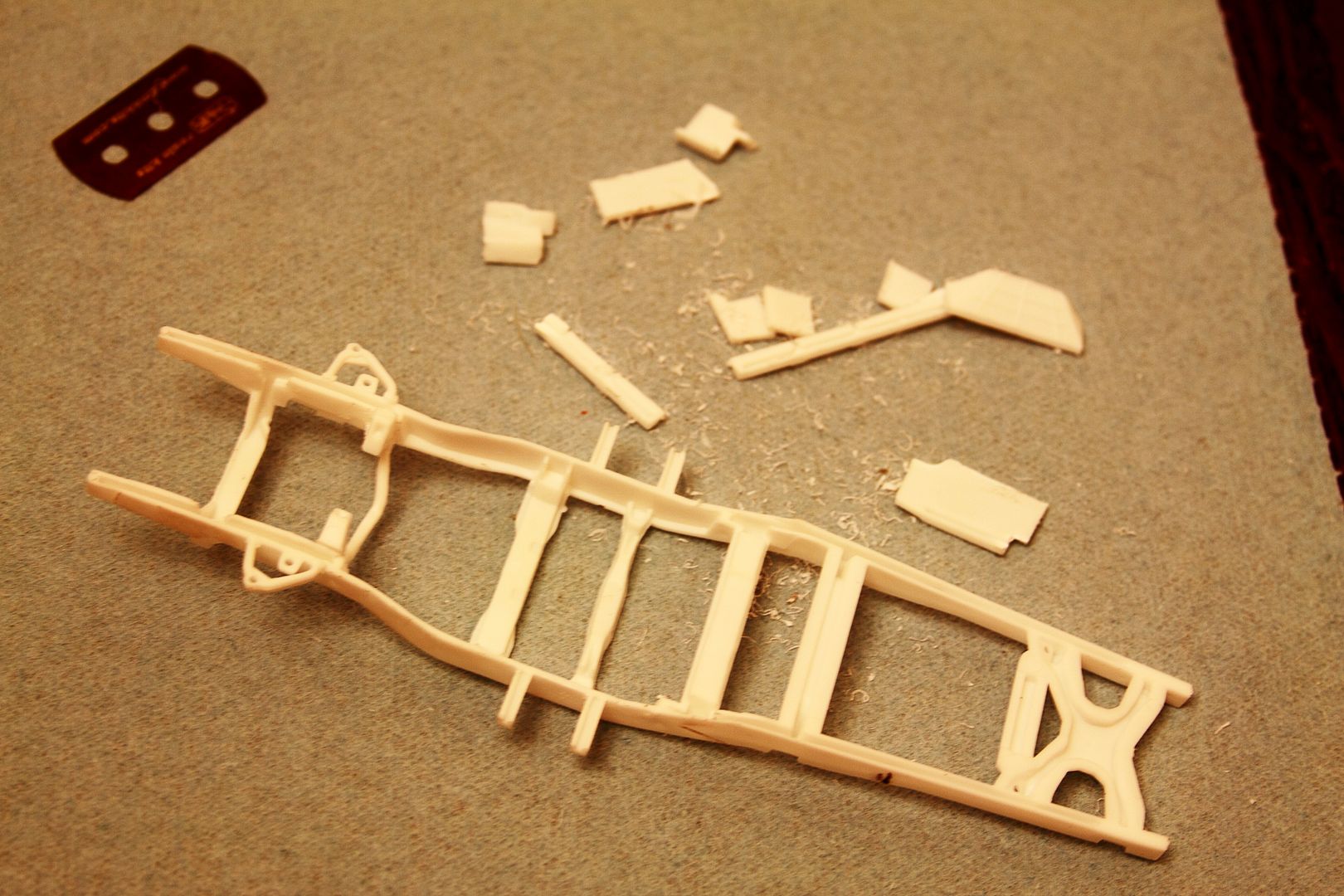 Almost there: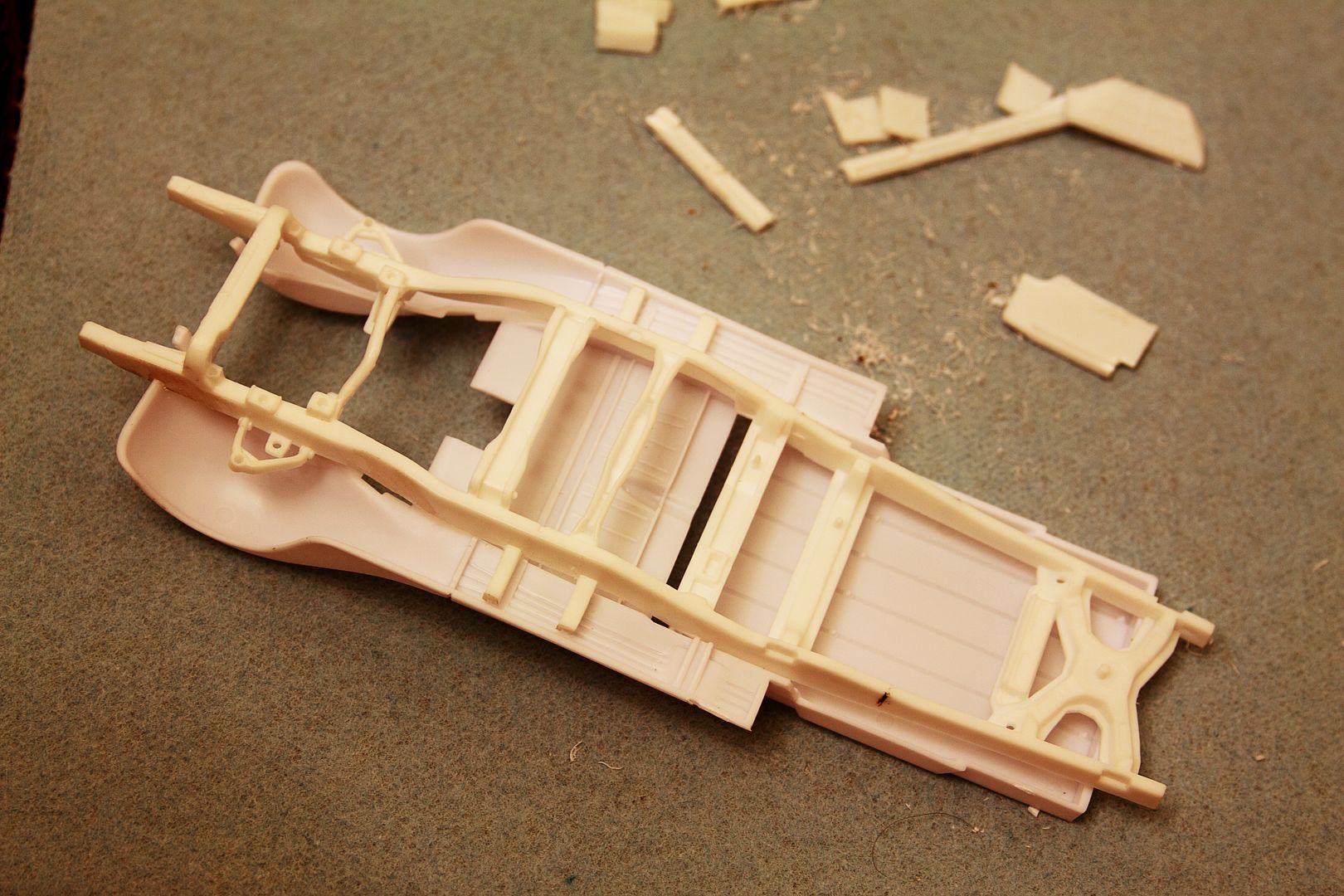 Here's the frame, shortened 3/8" at the rear with the spring shackles moved forward about 1/4". The motor mounts were also moved up and back, as the body sits high on the frame.



To support the bed, it was necessary to add cross bracing. In true mountain man fashion, this was accomplished with some stout timber and lag bolts.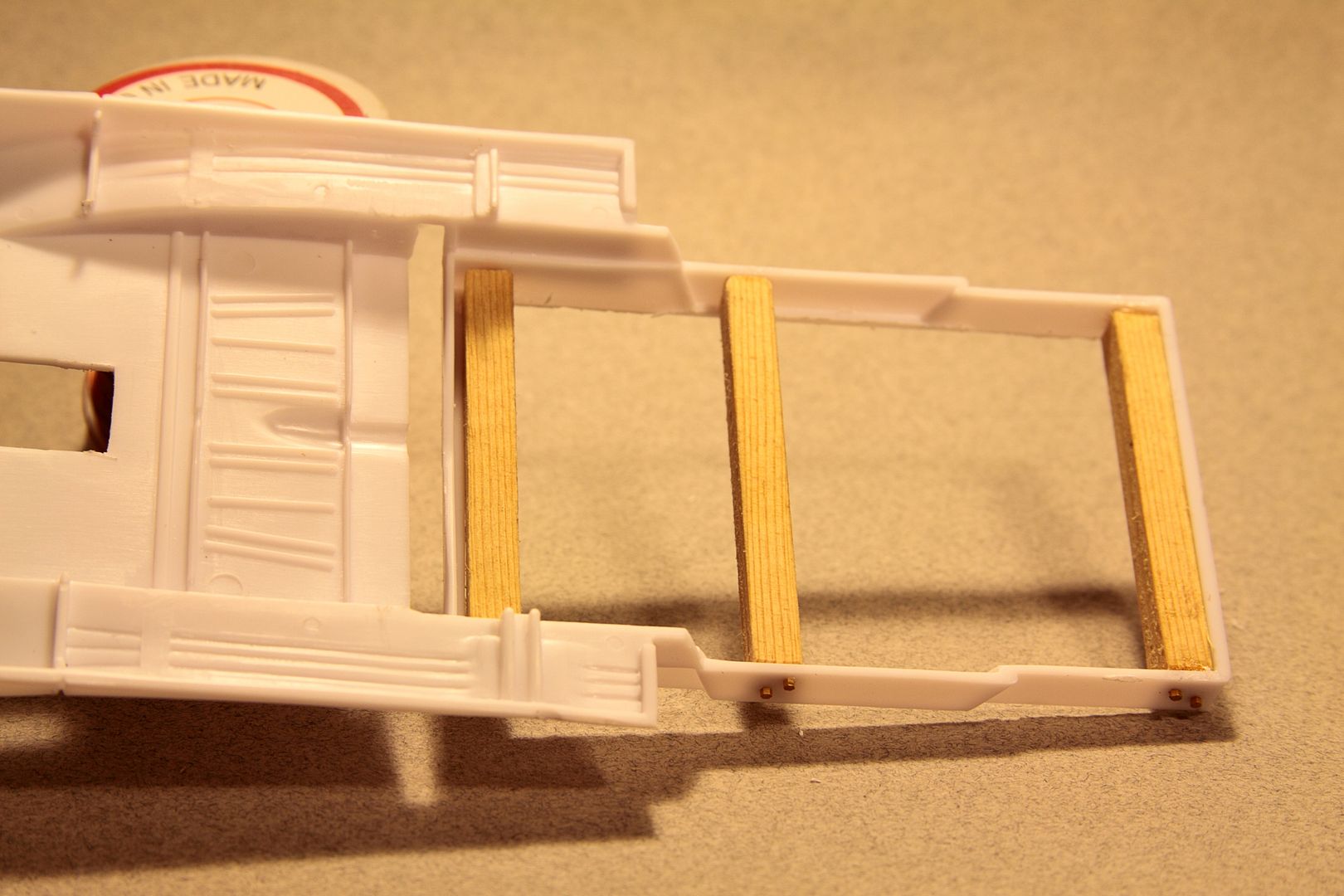 The "lag bolts" are 1mm simulated bolts from Scale Hardware.



Now the bed (still under construction) has a nice solid foundation.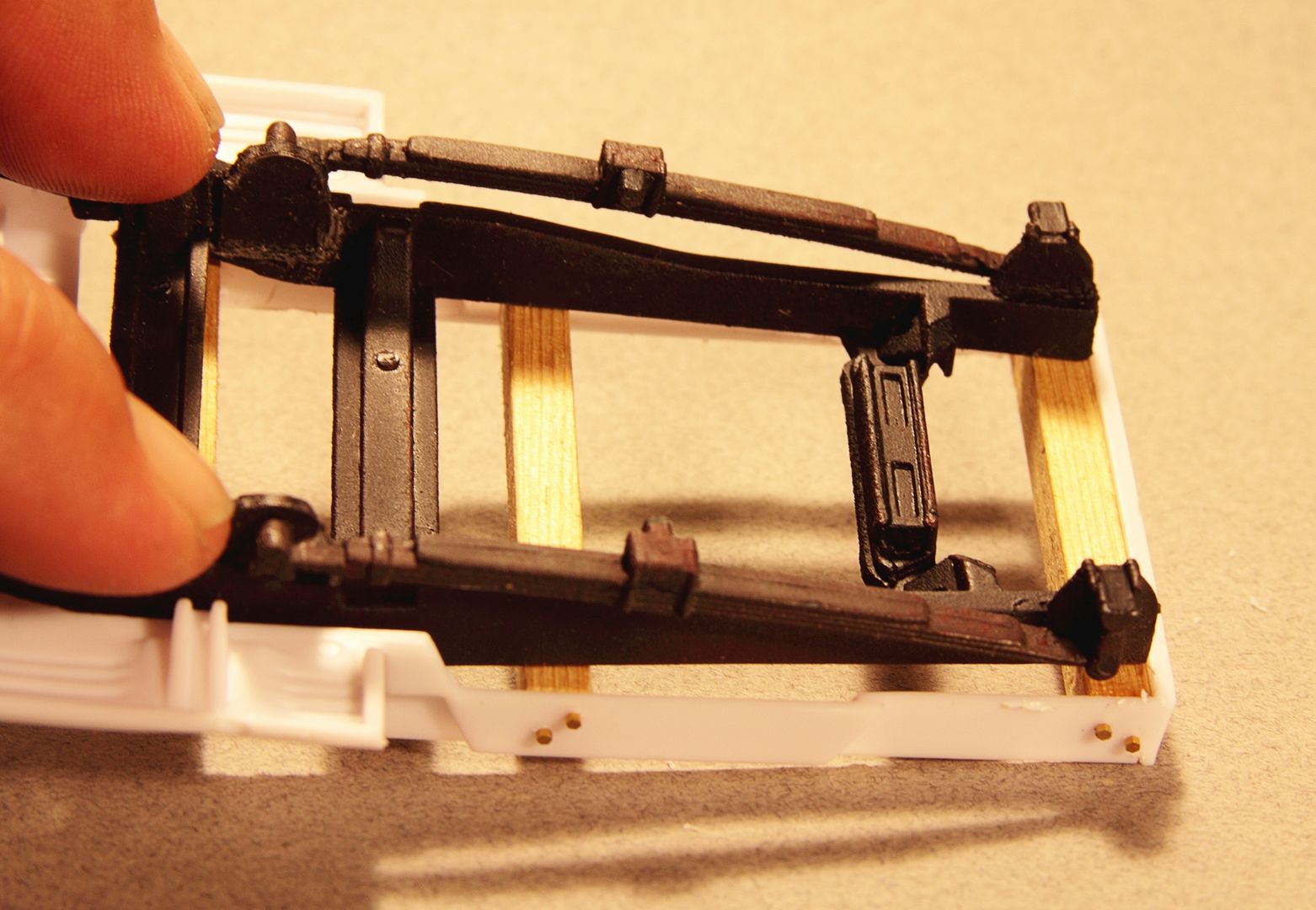 I'll be adding angle iron brackets between the frame and the cross beams, but I haven't decided if they should be bolted or welded to the frame. Opinions?

More coming soon.
Edited by Shardik, 30 December 2012 - 11:48 AM.