Hi Folks,
I have had the pleasure of two good modelling buddies for the last twenty years. We live in the same town and get together in round robin style about once a month. Not much gets accomplished but we have a good time

I have been out of the loop for awhile and these sessions are good for finding your mojo. Last month we decided that we all had too many scratch 'projects' that were gathering dust on the bench. What was needed was a gentle 'push'. Of course we had to make it a contest.
Not too many rules, the other guys get to chose one of your projects sitting in a box and tell you how to finish it. Major components must be scratch. Done by Christmas.
My project is to build something like this...
Photo credit to Eric Geisert, cover of Street Rod mag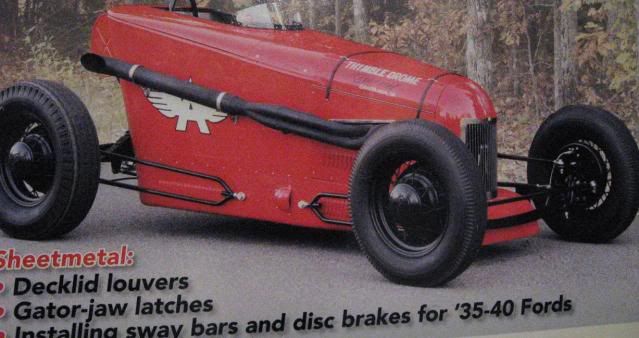 The starting point. for this project is a Detroit Desiel motor that I had begun awhile back for a 1/35th armor model. This is what I was trying to build...
more....
Edited by Randy D, 02 October 2012 - 04:41 PM.