I got a resin '62 Buick Limo a while back and built it for our clubs "Big BOPpres theme" I still need to do some BMF to it. But it's done for now until I can find the time to work on it again.
This is what I started with.
I used some of the custom parts from doner kit and here is how the Limo turned out.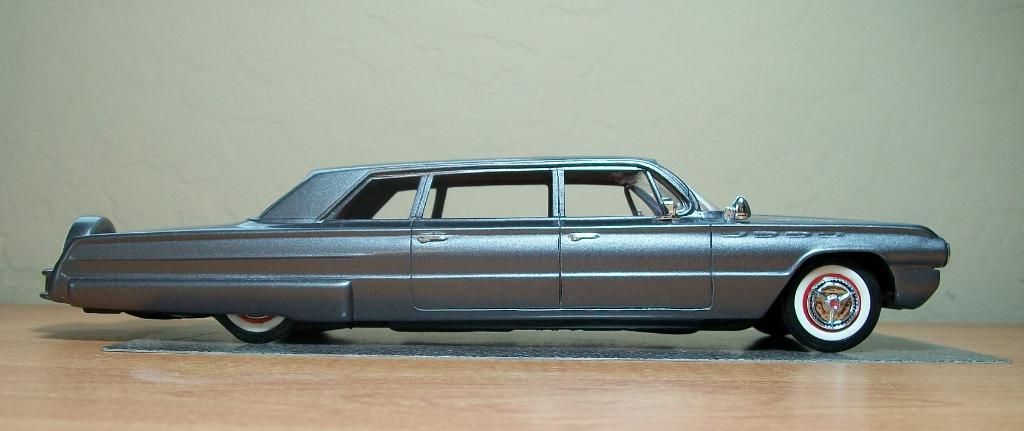 I really didn't like the look of the custom front ends grill, so I cut the stock grill & headlights off of the stock bumber and used it. Much better look I think?