I built this about a year or so ago. I thought I would change out the wheels/tires with something more custom.
This had to happen eventually. Don't even know how! Just slipped right through my hands....
The family jumped from the sound of plastic hitting the floor, my youngest standing in the door way was horrified!
They all ran for cover!
The model failed the test, but I believe I passed this one, no anger, no new language, no jumping up and down on the pieces!
I just picked up the major pieces, searched for the rest of them and placed it back in the dust cover.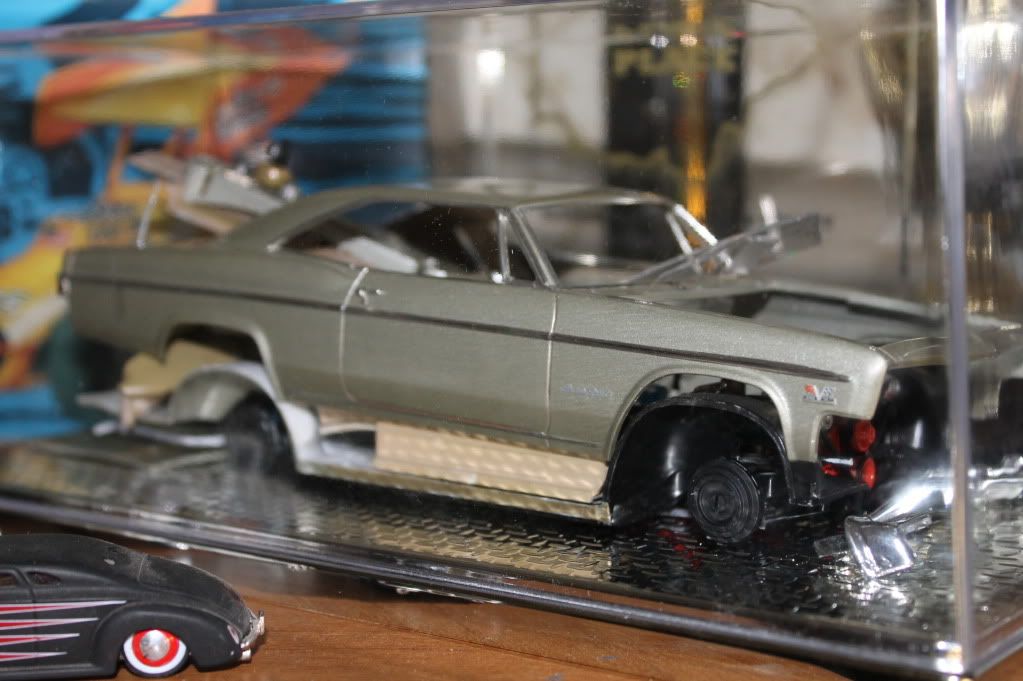 And that's w
here is will stay. At least for now....