Wanted to keep the chrome look so I had to carefully cut the bumpers and mod them up.
Here's the bumper and the exhaust opening I found off a chrome tree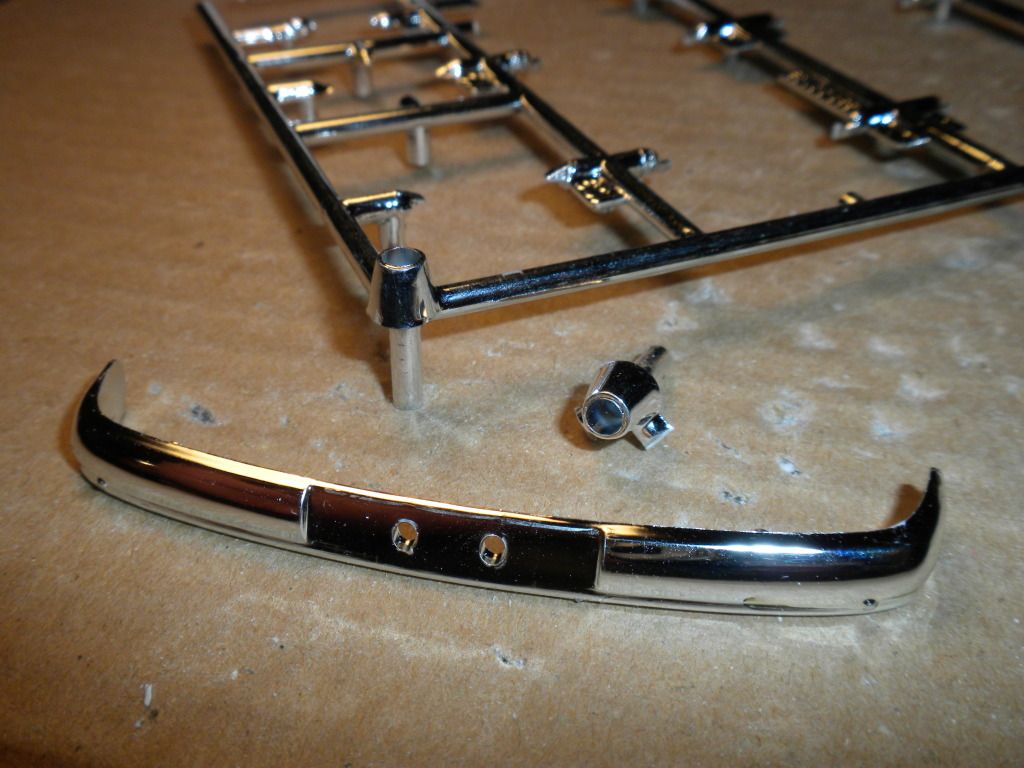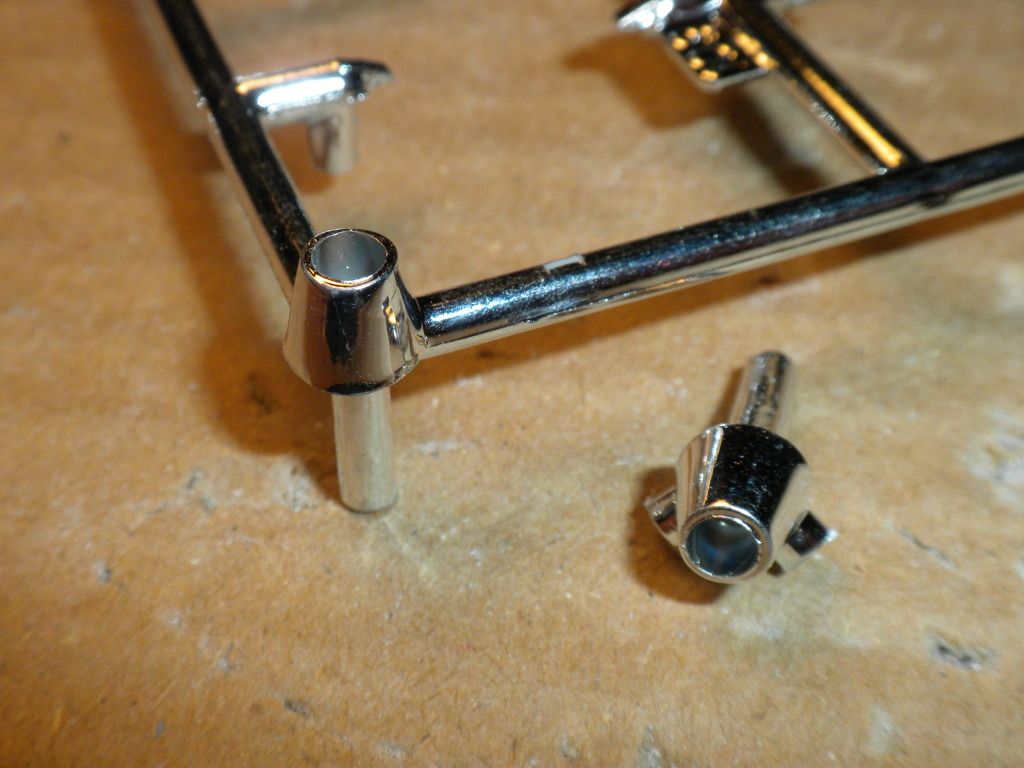 I took the rear bumper, cut it in half, shortened them up, brought them a little closer to the body, and then dropped them down just a hair or two.
Then I sanded the sides of the chrome cones down and I'm able to hide it behind the bumpers so it all looks connected. 
Here it is all together kinda just sitting there but you get the idea. A little more tightening up and it should be there.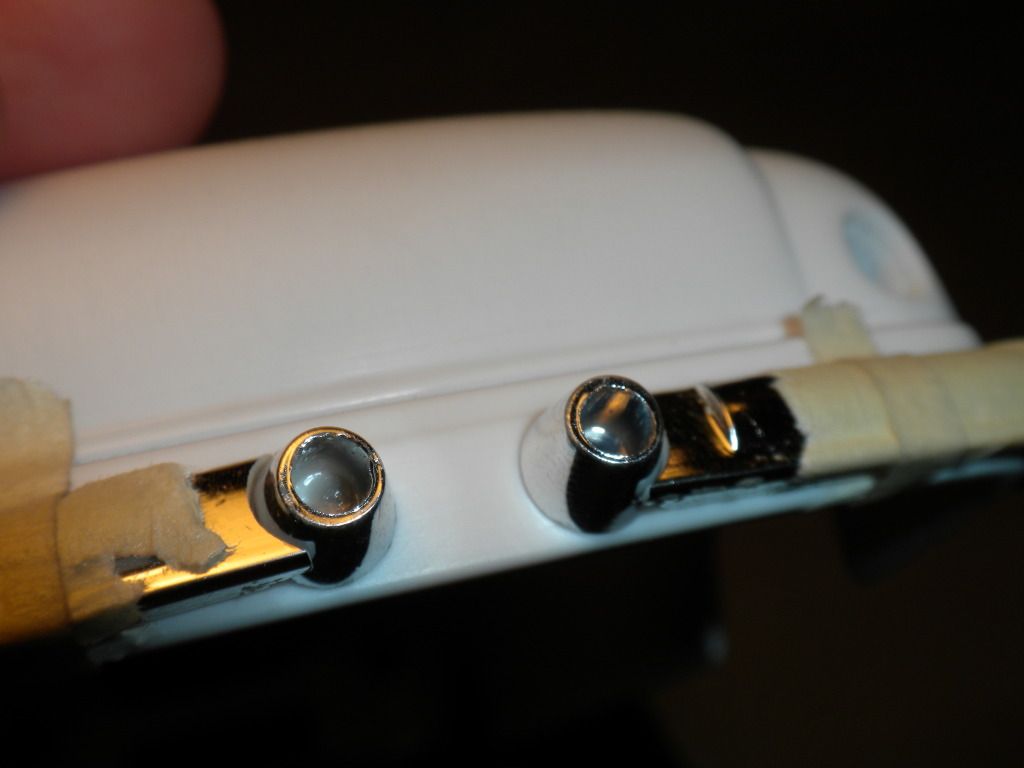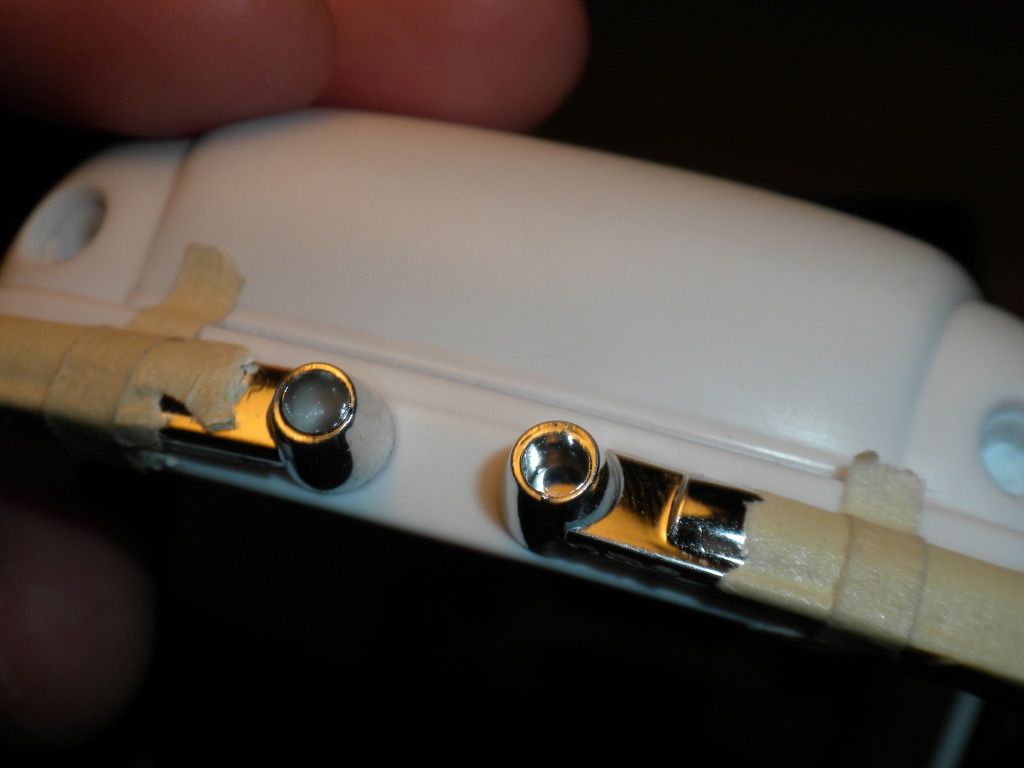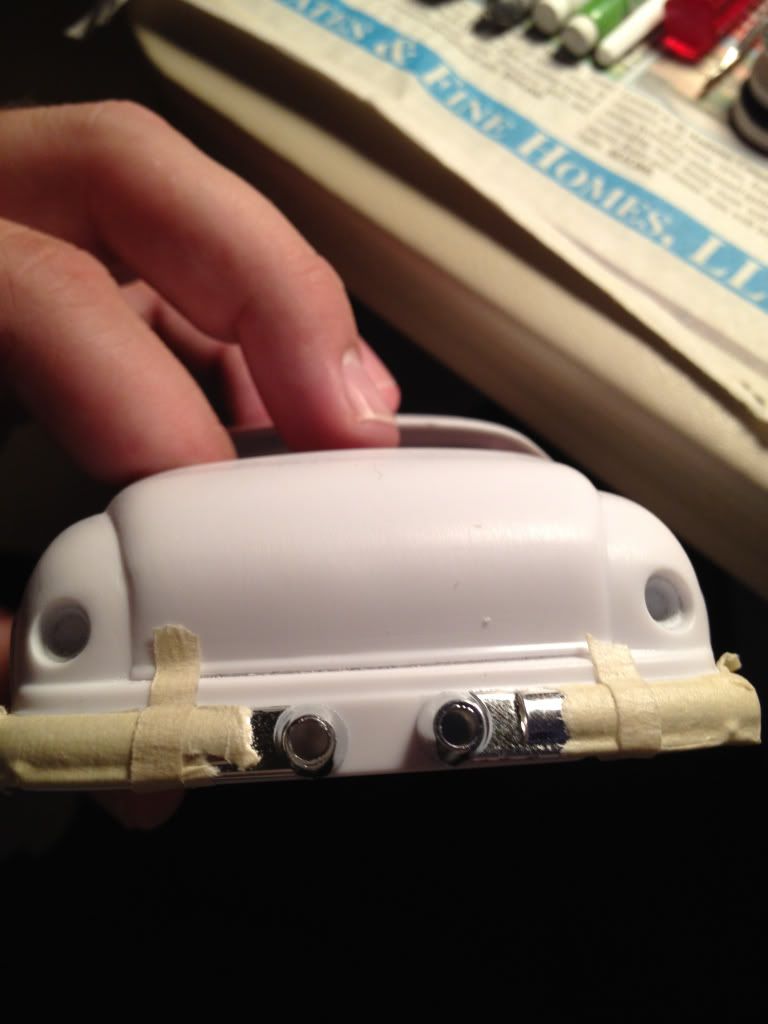 Any opinions on weather I should move the tailpipes out further and make room for a license plate?