One of my favorite racing series was Bob Harmon's All-Pro super series that ran from 1979-1991 on asphalt short tracks in the South....actually, Nascar took it over in '92 and ran it as the Slim Jim All Pro Series, but it lost that Saturday Night short track feel and wasn't as much fun....too "corporate", I guess.
One of the most popular drivers in the original series was veteran racer Freddy Fryar. Fryar drove several cars in the series, but this one, from the 84-85 seasons, was my favorite.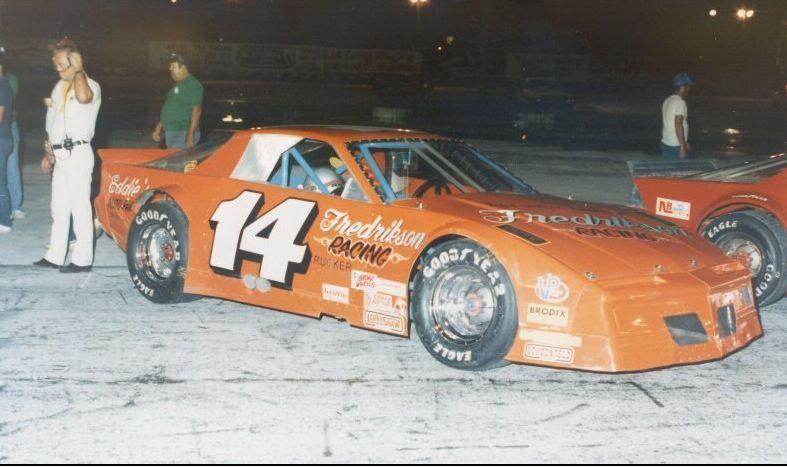 Built from the Revell ASA Camaro, I tried to rework the headlight area and the grill to make it resemble a Firebird. Being primarily a "shelf model", I didn't add any wiring or plumbing, but focused more on getting the right look. Paint is a 50/50 mix of Testors Chevy Orange and Italian Red. Seat belts and window net are from Detail Master.
I've got a few more cars planned from this series, including Mickey Gibbs' black Camaro, 1984 series champ Darrell Brown, and the infamous "carbon fiber" Gary Balough car. Havin' fun with these! Thanks for looking.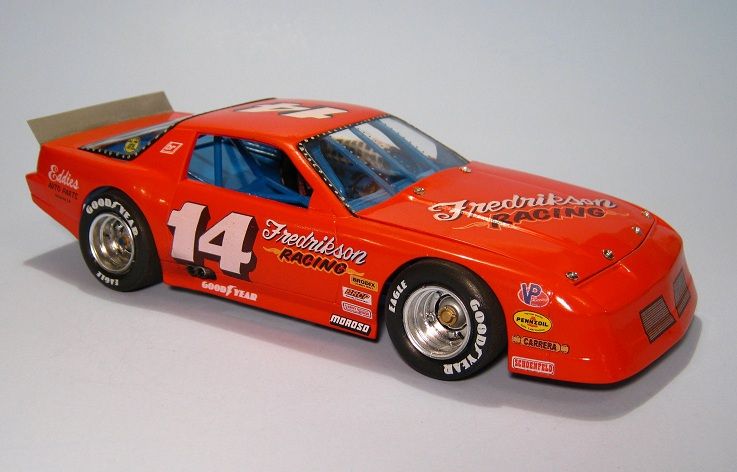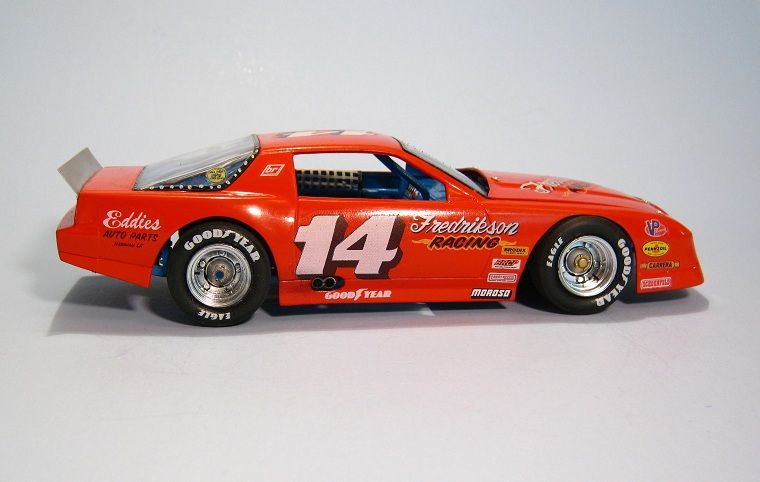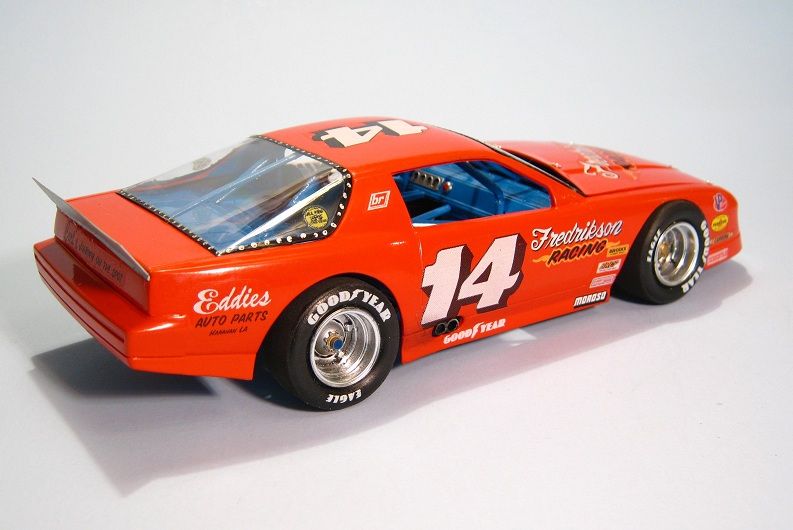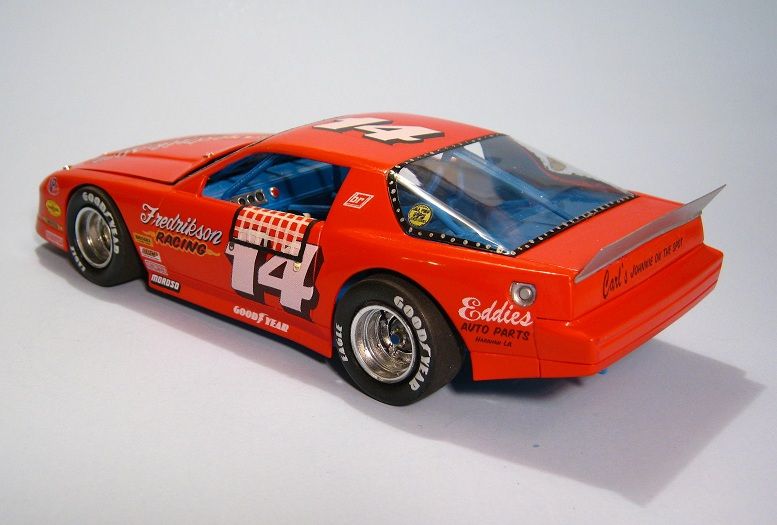 (By the way...I wasn't really sure where to put this....it's not exactly Nascar, but it WAS associated with Nascar and a lot of the Nascar drivers ran here, so if this is in the wrong place, somebody move it. Thanks.)