Okay Guys,
After a move halfway across the country, and going from a 4 bedroom house to a 2 bedroom apartment - I am ready to begin building again! As a mostly "fire apparatus builder", and lover of tankers/tenders, I recently purchased the following kit:
It is an Italeri 1:35 scale HEMTT M978 military tanker. While I usually build only 1:24-25 scale vehicles, this is one that I have wanted to do for a while. Most of these units are in use by our armed forces, but Oshkosh/Pierce Manufacturing offered these as civilian units a few years back under the name
Phoenix
. Few of these were ever sold. The only two that I know of was a blue/purple demo unit for a contract fire protection firm. The unit pictured here belongs to a fire company in Pennsylvania:
I do not know if this was part of the Phoenix line, or surplus.... It will be painted to match the livery of my fictitious Bear Fire Department's Lums Pond Station 4: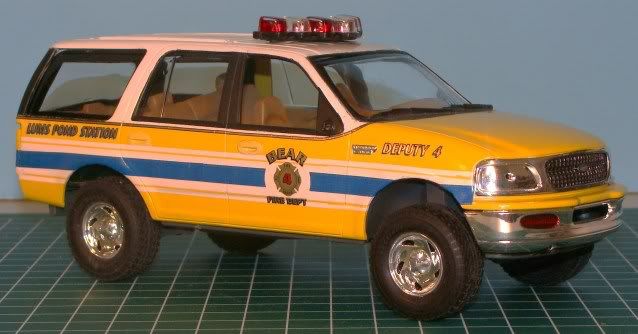 I will be attempting to paint this in the apartment in the Florida heat and humidity without the aid of a spray booth or airbrush... Wish me luck! Thanks for looking!
Edited by hooknladderno1, 04 September 2012 - 03:53 PM.