Hi Guys,
Well, today is the last day of my vacation...  Besides spending time with my family, setting up an area in the apartment for my dedicated decal computer, I have also had time to work on a few projects!  This is one that was stalled.  Embarrasingly, I was so afraid of screwing up gluing in the windows on the cab that I just kept putting it off.  Finally, armed with a container of Gator's Glue and some courage, I tackled the challenge without too much difficulty!  The fear of messing something up has slowed my building over the years.  I am finally trying to move past this obstacle by reminding myself to "not sweat the small stuff".  It is a hobby after all.

Anyway, here are some photos:
I also tackled some of the engine components which are now being filled and sanded: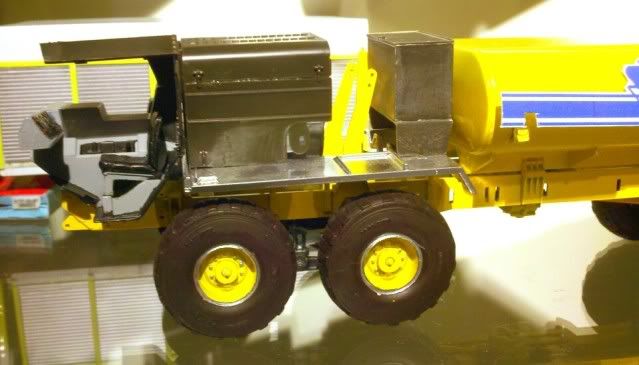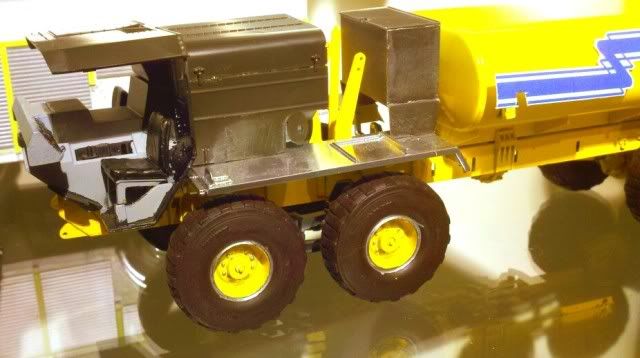 The cab interior detailing will be finished, then the cab will be "buttoned up" and the "glass" masked in preparation for primer and paint.  Rain today and a busy work schedule through late next week will put those plans on hold for a bit...  The goal will be a white over bright yellow color scheme as shown with the rest of the fleet at the beginning of this thread.   Thanks for looking!
David