I've just finished this modification of an FM '40 Ford pickup (bought cheaply at a toy show because it was missing a few parts and was extremely dusty).
I changed the dog-leg doors for discreet hinges, lowered the suspension, swapped in a super-detailed smallblock Chevy engine (wiring, plumbing, tri-carb manifold, fuel lines, linkages mesh filters, PE wing nuts on Cal-Custom valve covers), fabricated a custom interior, lathe-turned a spare tire cover in ABS plastic, swapped in a late-model ford rear axle with aluminum individual-leaf handmade rear transverse spring/shackles etc.,and added a custom tubing dual exhaust (using both polished aluminum as well as polished solder .
I also made an opening cowl vent (including mesh), and finished the bed with veneer and aluminum strips. Headlights are simulated lucas flamethrowers in chrome bezels and the tail-lights are handmade tear-drops. Wheels are chromies on wide whites with smooth dog-dish caps. The radiator top-tank is fabricated in polished brass.
Paint is custom mixed purple basecoat/clearcoat over a pearl base, the lettering on the spare cover is a combination of hand lettering and modified 'model railroad Letraset', and the hood center trim, windshield splitter, as well as the simulated mylar fender-welting are all done in fine plated wire..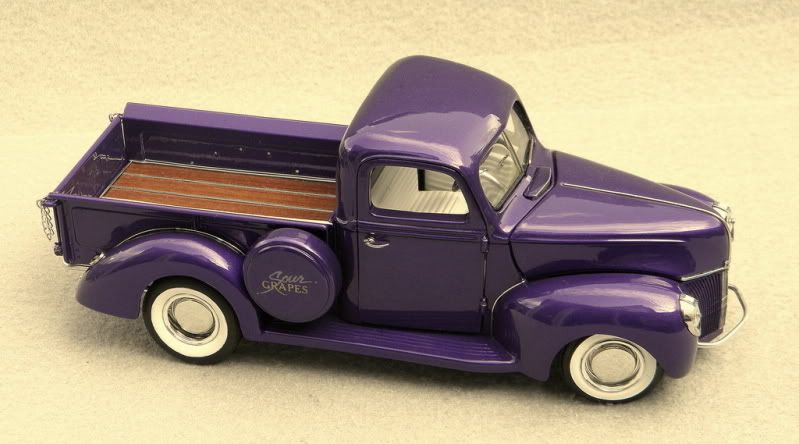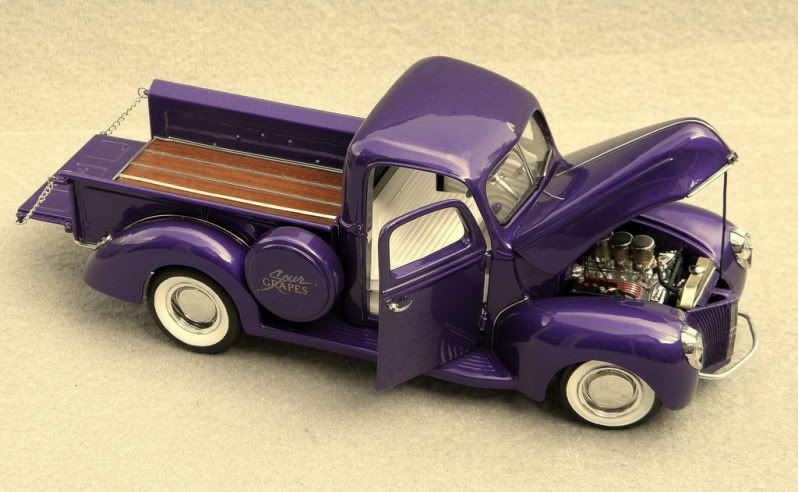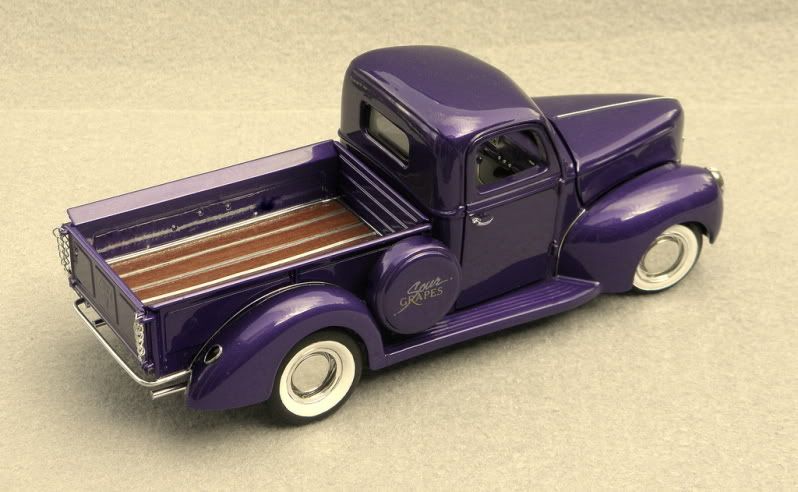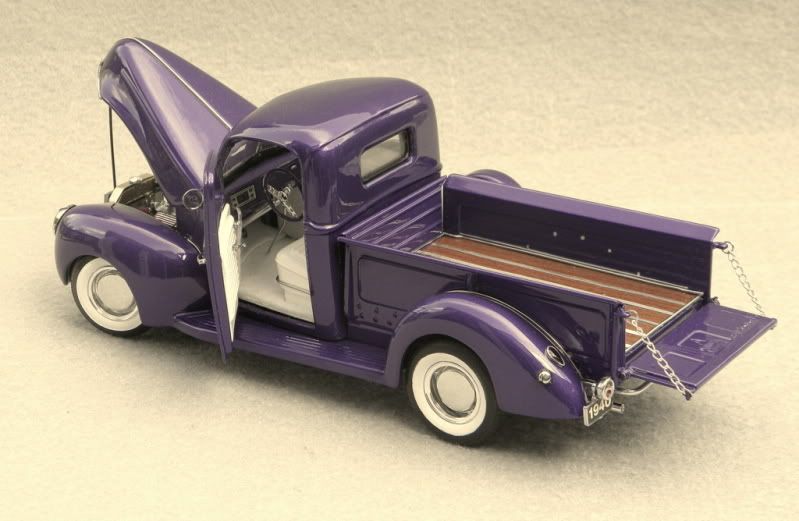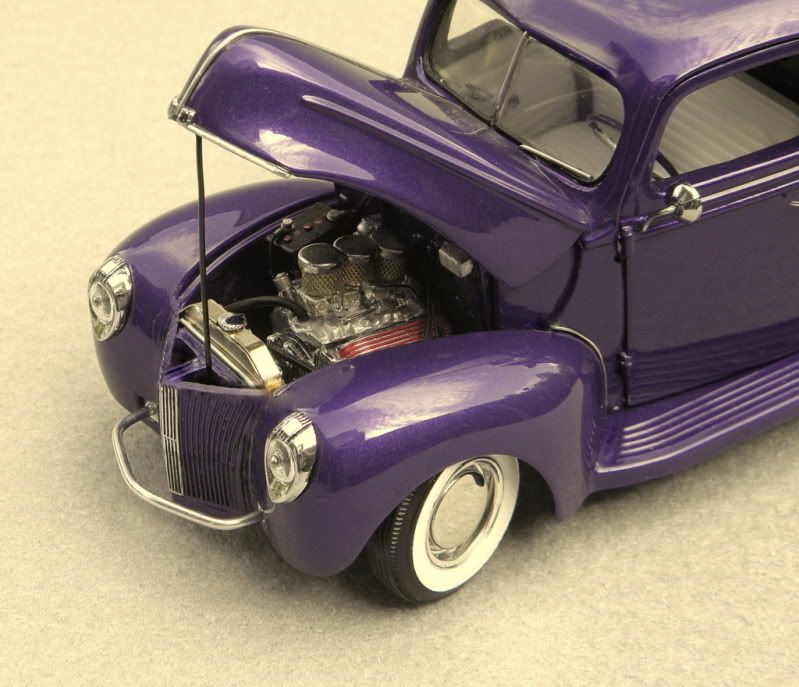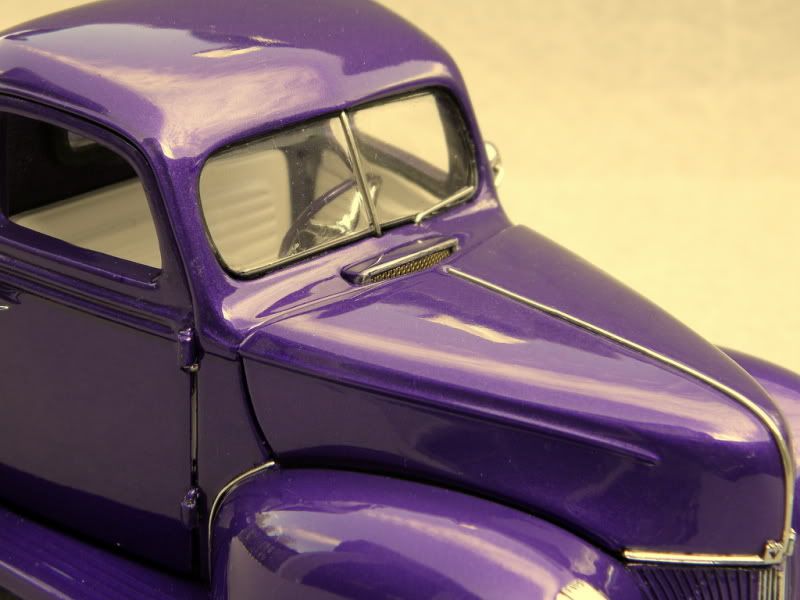 Edited by traditional, 12 September 2012 - 01:38 AM.