Okay before anyone thinks I am nuts, the name is actually based on what my wife calls her Astro, nothing more!
I started working on this kit a little while back, and just picked it back up recently after finding this site, and getting inspiration. Here is where it sits so far:
Front end smoothed and slammed to the ground: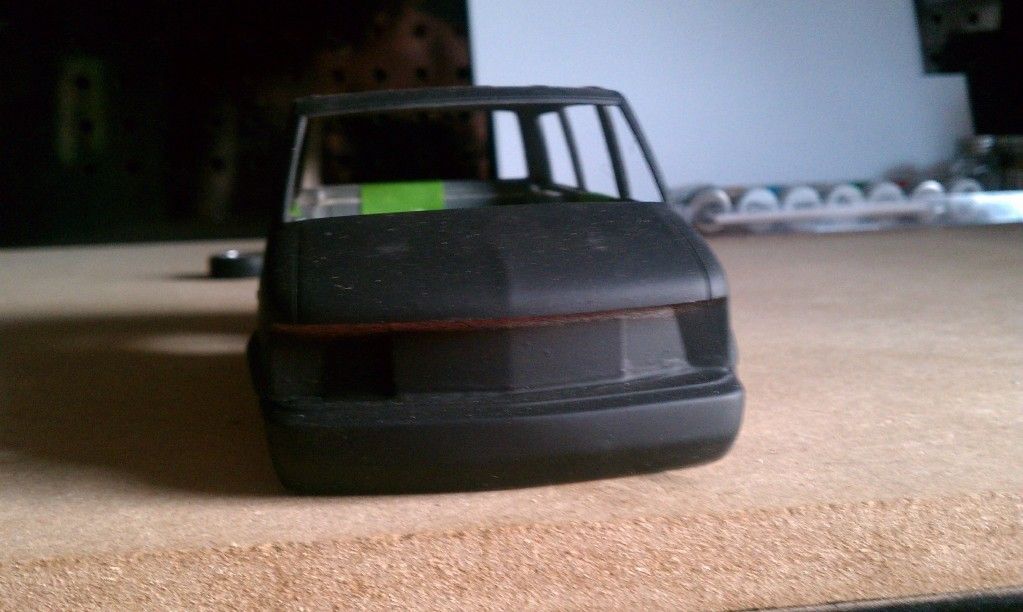 Side shot sitting at the planned height:
My first major mod after reading this site: (cut out the step bumper and smoothed it)
I just like this shot, it was my first attempt at a photo of the model with my cell phone: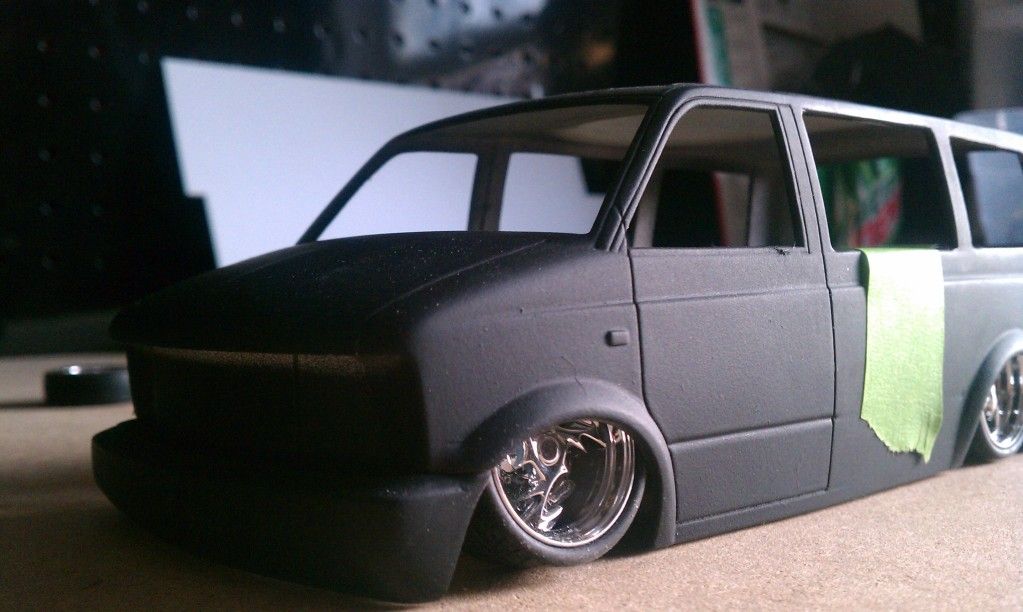 Lots more in store, I have started to mold in an impala lowrider suspension under the body, then I can work on getting the interior straightened out. I have several parts and pieces from scale dreams for the interior, from batteries to hydros to speakers and amps.
I am thinking I will keep the flat black once everything is smoothed, it makes the rims and chrome pop. I still need to add the side skirts and smooth them down, I like the look of the stock molding.