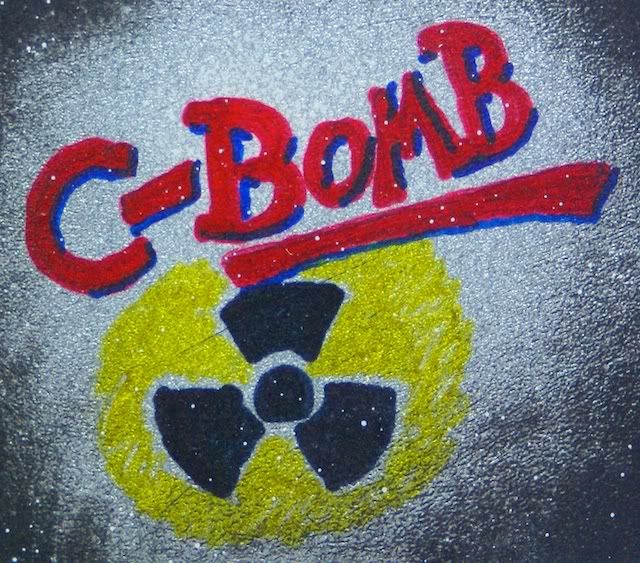 This is the C-Bomb.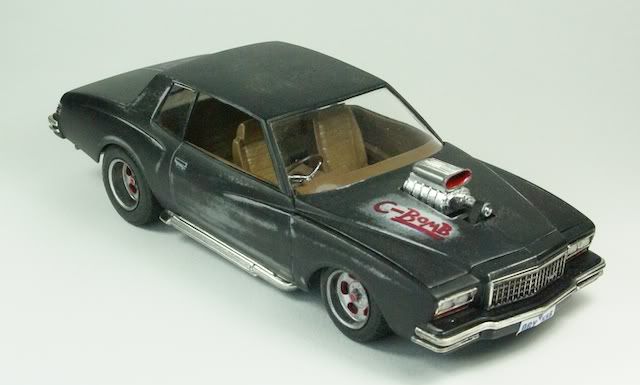 AMT/MPC Monte Carlo. Not a very nice kit which I only bought because it was cheap and had the bike with it.
I decided to build the sort of street machine i'd see on the streets when I was a youth - although they were usually Fords - and experiment with the paint (enamel over acrylic then rubbed back - graphics by texter).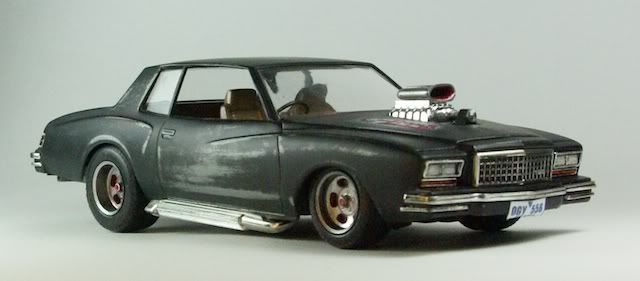 Wheels are resin from The Parts Box and sidepipes are Revell '69 'vette.
The blower is from the AMT USA1 monster truck with a scoop from my parts box...
...It's also a dummy...
...as are the side pipes..
...although I did put in an exhaust cut out.
You see while most of the street machines of my youth may have looked tough very few of them bit as hard as they barked. Hence the name. It may look the part and sound the part but look under the skin and you'll realise it'll run like a C-Bomb.