My new project La Corvetta Amarilla, We puertoricans call the vettes, corvetas, other spanish cultures say corvetes,
Anyway enoff with the tomato, tometo thing.
I was so happy Revell made this Corvette. They made the C5 wich is in my closet waiting to be build too, So they have
the base to create the c6. This car is just BAD. TOTAL DOMINATION. Detroned Vipers Shorts Winning seasson and
It's been on top since. Winning championship after championship. The rest just waits for corvette to have a bad day
so they can gwt a piece of the pie. I am a FORD GUY, but must say I Love this car. In my opinion THE BEST CORVETTE
EVER.
This kit is simple, snap like. but with lots of potential if you can detail it right and give it the right stance.
I am going to take advantage that the doors were separated from the body, and will make to open the doors.
I will be making two, oNe box Stock and thje other my way.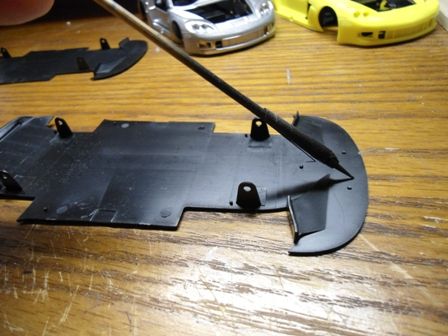 will place a carbon fiber here and there
will cut this piece off the door and glue it to body. will glue it now before cutting so fitting is perfect later.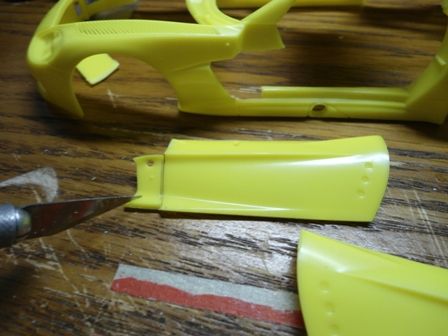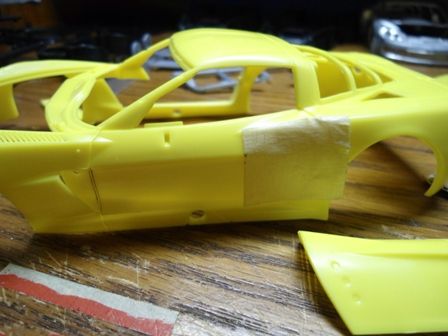 cut this section out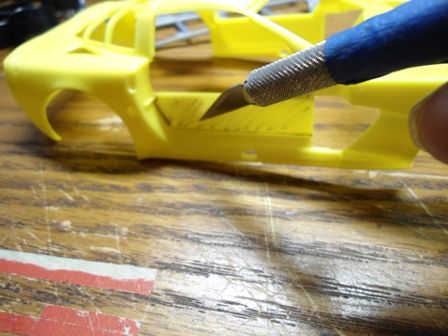 Edited by 3men2s, 26 September 2012 - 06:17 AM.