I started this one a long time ago, intending to build a pretty much state-of-the-art dry-lakes racer from just before Pearl Harbor. It's 4-cyl. Ford powered with a Riley overhead-valve conversion, a Columbia 2-speed rear end from a '40 Ford, Packard rear wire wheels and tires, a '37 Ford tubular front axle with longitudinal quarter-elliptic leaf springs, all hung from '32 rails. Welded-shut doors, a sheetmetal tonneau and a Miller race-car radiator shell finish off the look.
Frame started as an AMT '32 blobular part, so I cut off the molded axle and fabbed kicked up rear rails.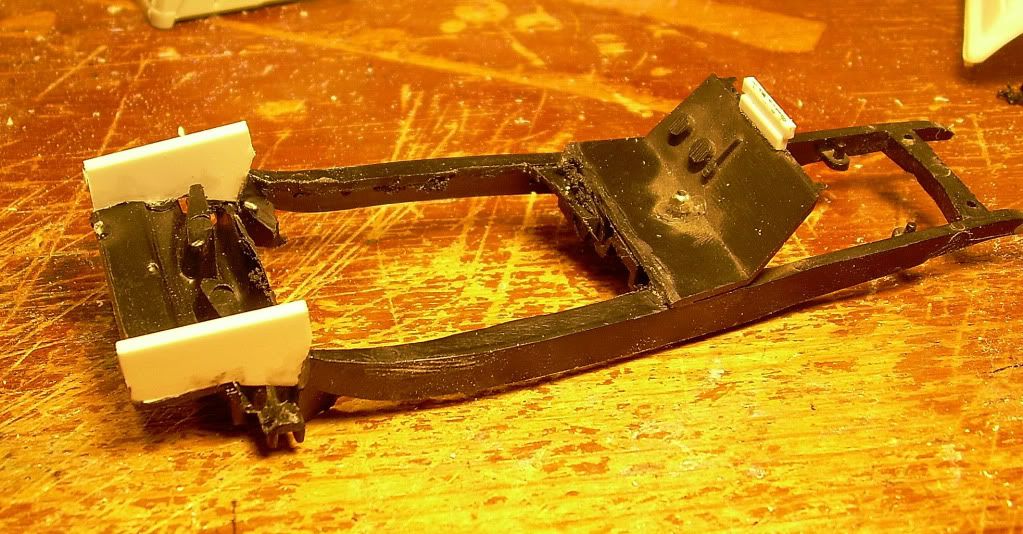 Rear rail mods done, '40 crossmember installed to hang the Columbia, and the '37 front axle, 'bones and springs mocked up.
Had to make a hood to mate the '29 cowl and the Miller radiator shell.....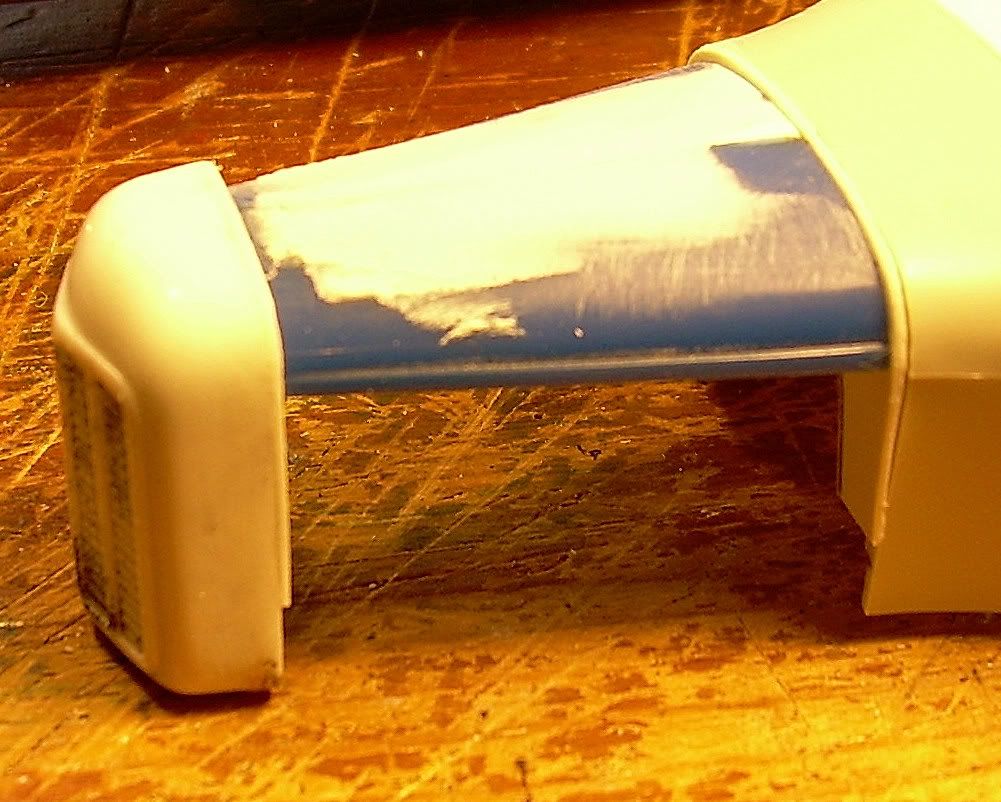 ....so I made templates of both ends and filled in between....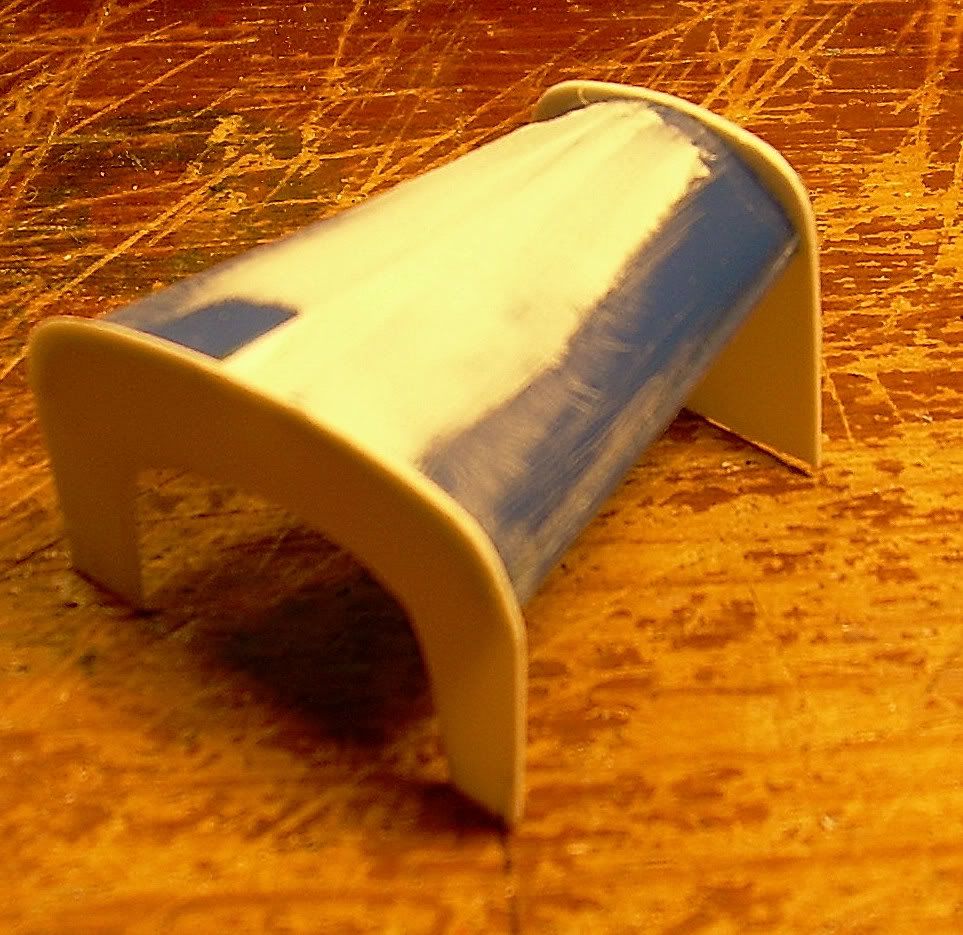 Also scratch-built a hard tonneau from .020" styrene to get a center seating position...
Little car on its wheels....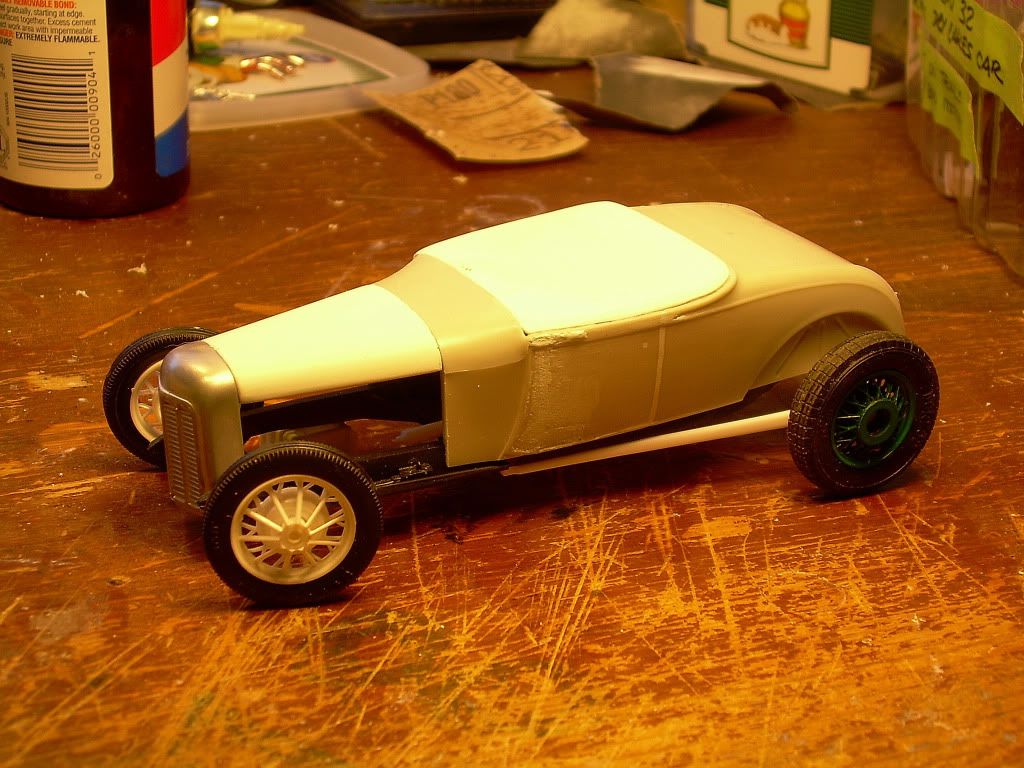 And today with the hood fitted better, the rear deck cut out, first coat of primer, and the hole in the tonneau finished...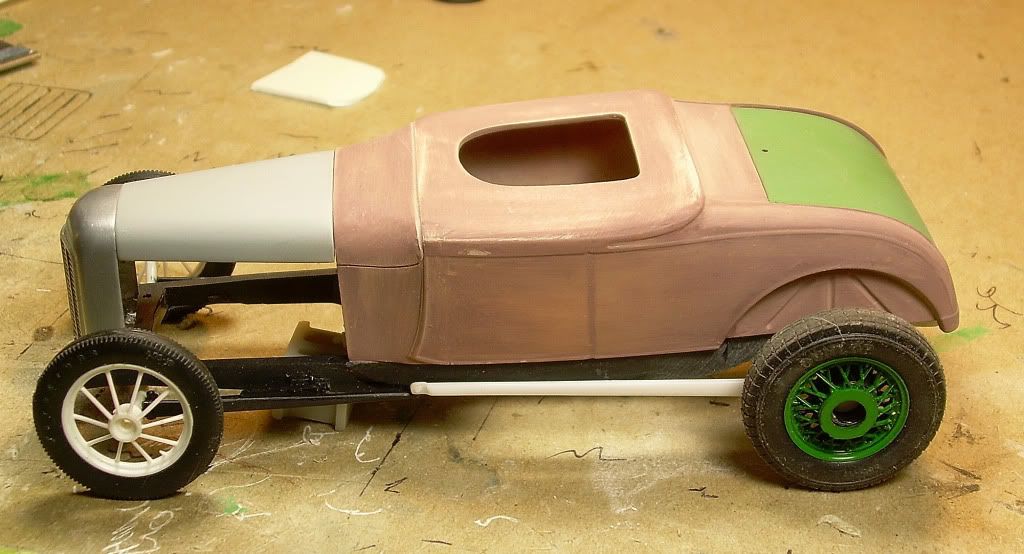 Edited by Ace-Garageguy, 07 October 2012 - 03:58 PM.