Finished this one up today guys. This is supposed to represent the "Alpha" car, which was the first Corvette produced in the current Bowling Green Kentucky plant.
So again, this was started with combining the 1/8 scale `78 and `82 Corvette kits. The wheels, engine, and interior are from the `78, the rest is from the `81. This was a weird build. Some of the details, like the super detailed starter and having separate "bands" for the fan belts, seem to be an attempt to make this a nicely detailed state-of-the-art kit. But then, the interior bucket included the seats, console, and door panels were all molded as one piece. Likewise, the intake manifold and carburetor was all one big blocky piece. I only added limited details on this one as the kit was very basic to begin with, and many of the parts were obviously out of scale. This kit builds up nicely, but it is nowhere near the complexity and accuracy of the big Camaro and `67 Corvette kits. I plan to make a mold of the wheels and use what is left of the `78 kit to build a pace car version.
Let me know what you think!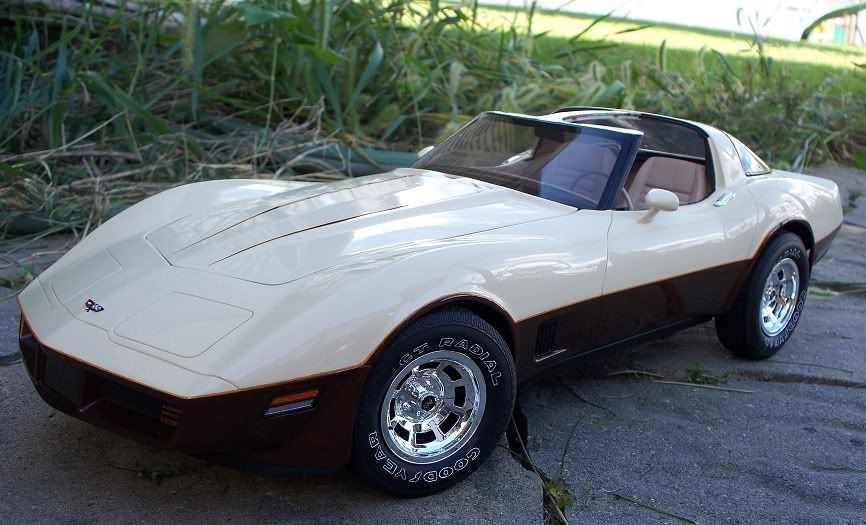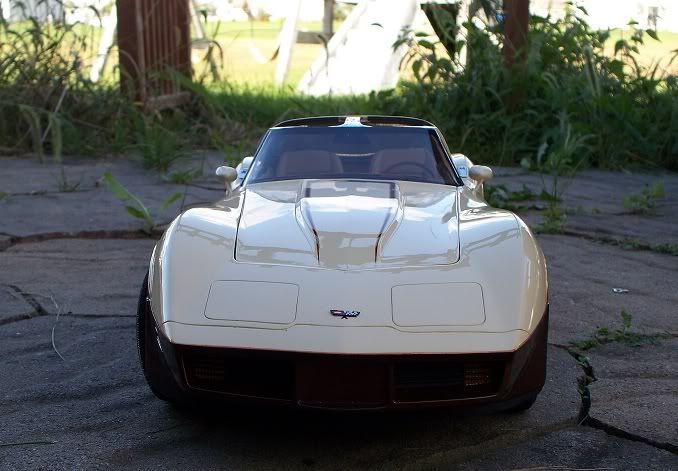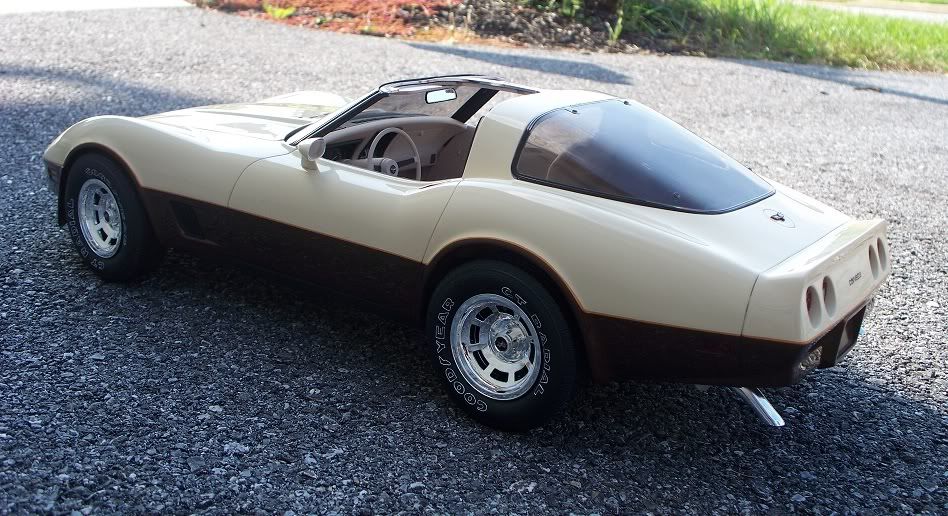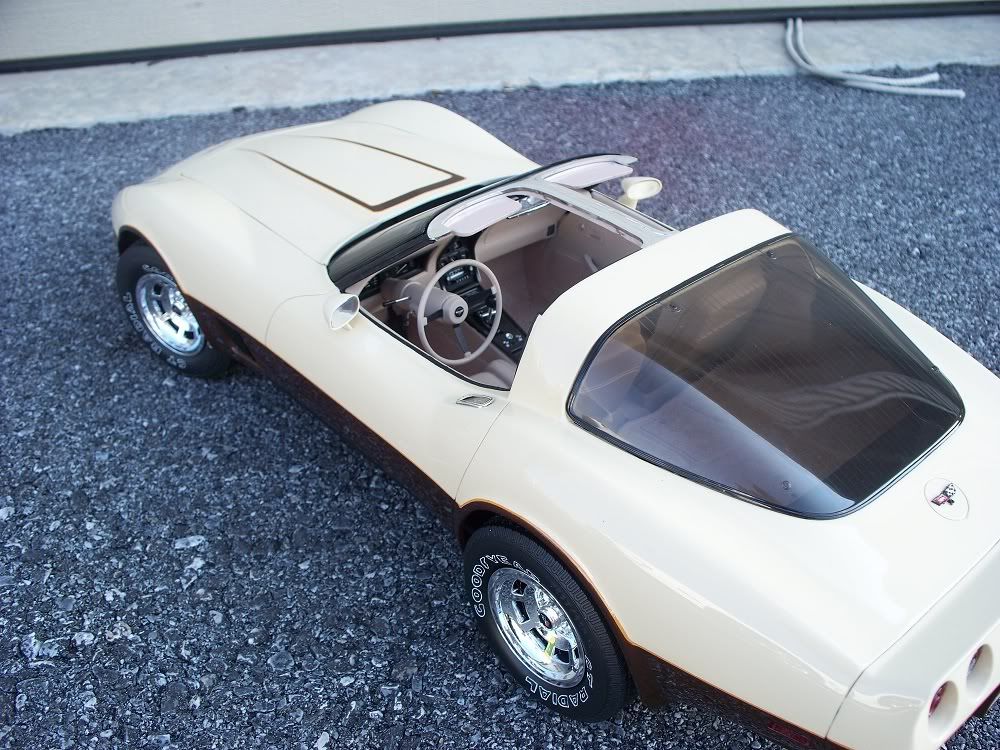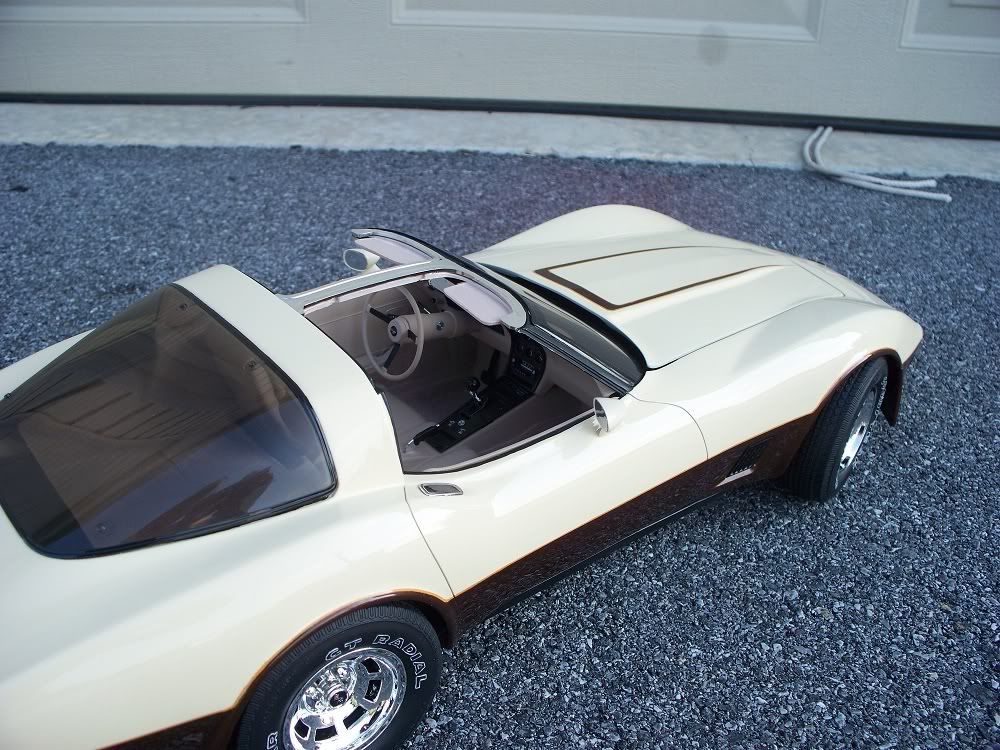 Edited by Hawk312, 23 September 2012 - 10:13 AM.