I have to bend some .03" sheet to match the end curve on some '32 Ford fenders as shown in the photo. I want the fenders to extend across the width of the body. I want them to have a set so they won't put pressure on the joint. I'm guessing a hair dryer or hot water will soften it to bend the shape and a dunk in cold water will set it.
So, I'm asking those with some experience on this to give some insight and any recommendations you may have to accomplish this.
Thanks in advance.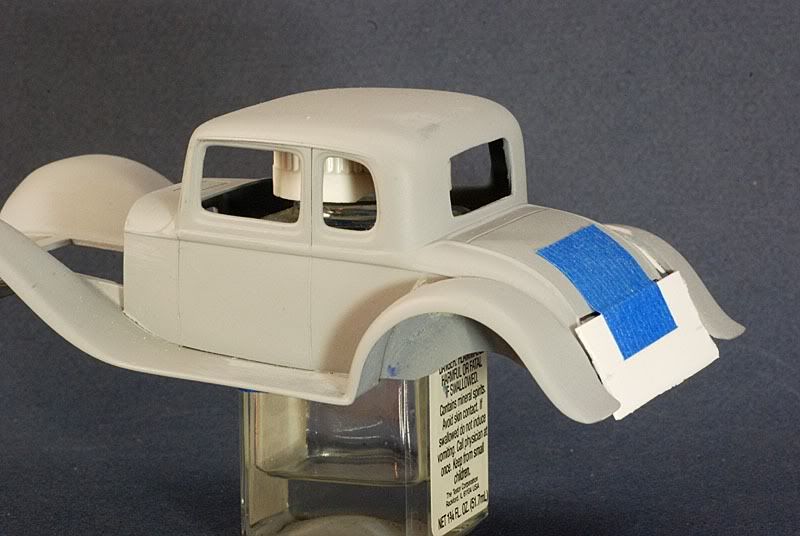 Edited by Foxer, 25 September 2012 - 06:46 AM.