Im building this one for my wife. I let her pick out any car she wanted at the LHS and this was the one that she liked the most. We are doing a white exterior with red interior and a WHOLE lot of chrome on this thing. She wanted to go the roadster route, but didnt like that. this will be a convertible through and through.
Here the seats are in with the roadster top on it (going with the white walls)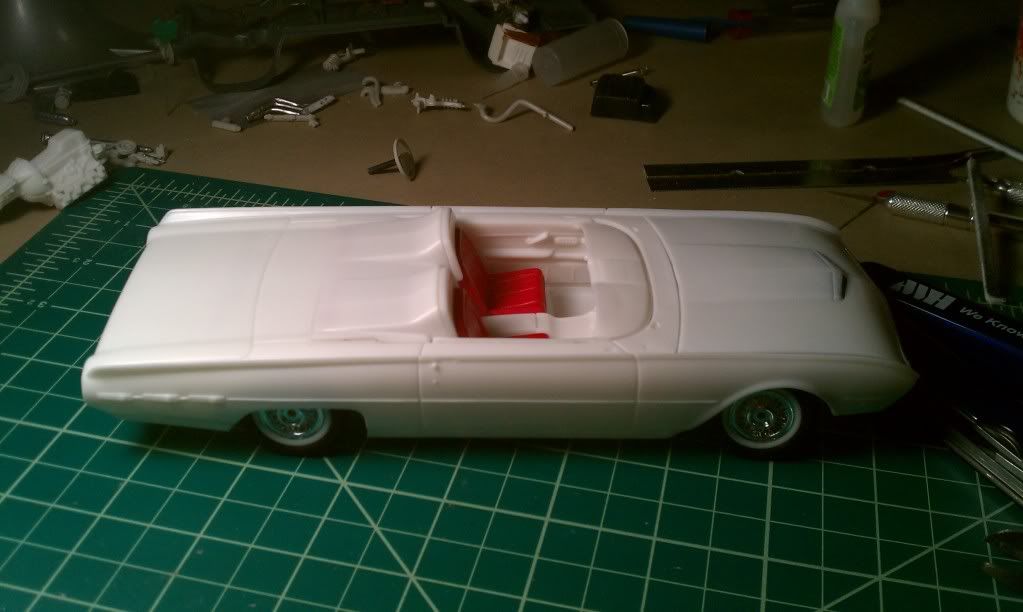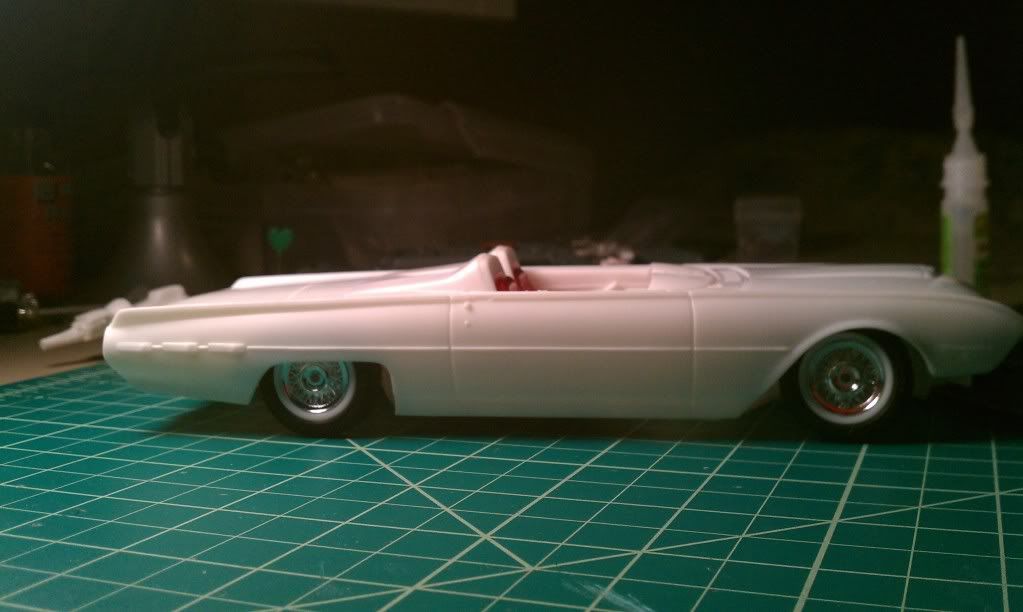 I cant get the lighting right, but I can assure you the red is not nearly as eye burning as it looks.
Front and rear seats done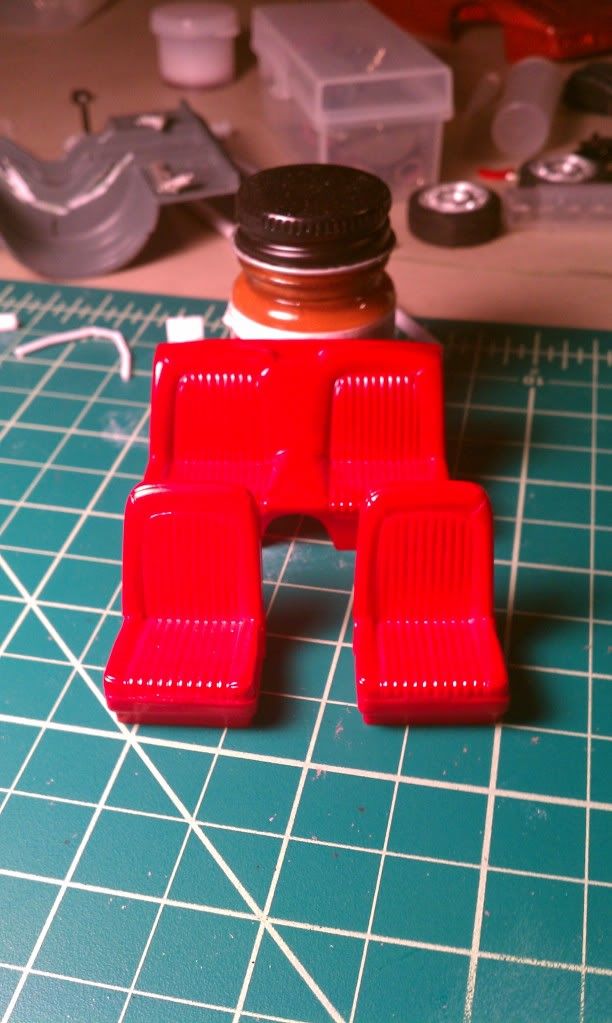 Center console and dash painted with some trim applied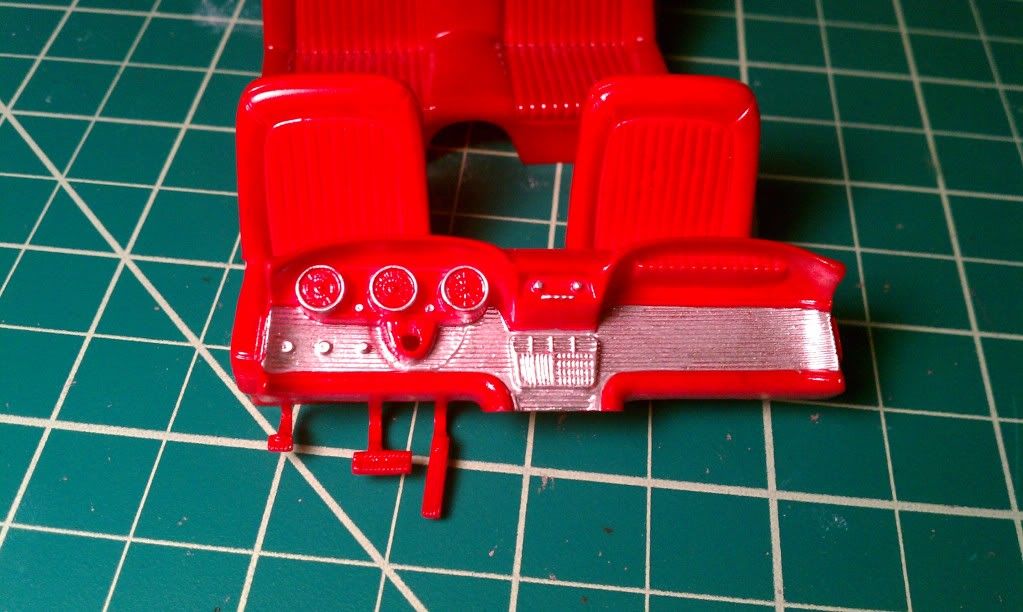 And then the door panels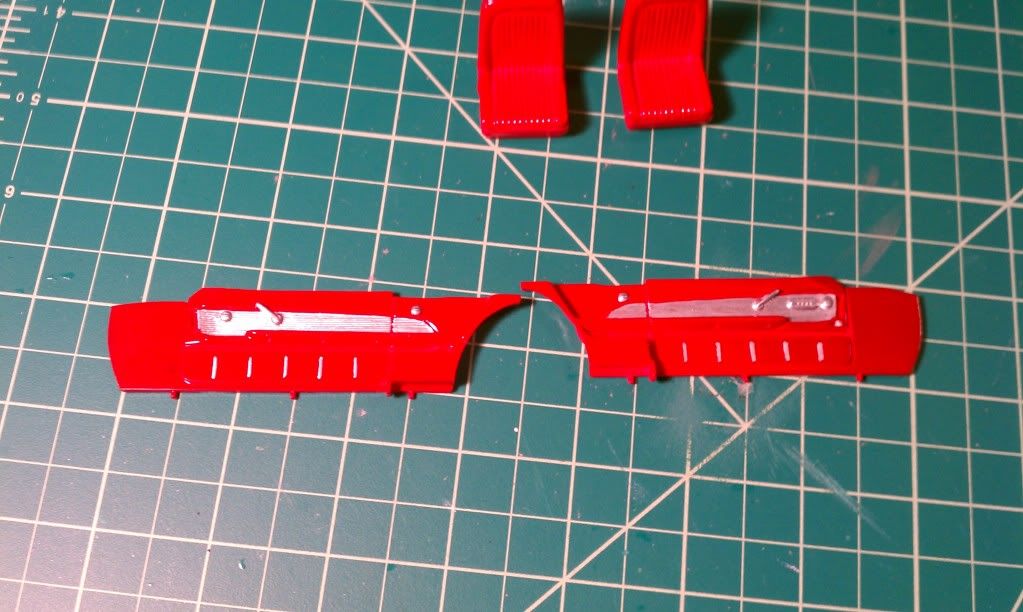 MANY of the spots that look like they have chrome spilled on them are just shine spots from the lighting. this has been one of my best so far (which may or may not being saying much)
Ive got alot of the suspension currently drying in gloss black. The under carriage is flat black and drying as well. I should have the tub more or less assembled this evening
STAY TUNED!! (criticism welcome)
Edited by blackandwhite, 03 October 2012 - 12:28 PM.