Round 4!!
59 Ford Custom 300 4dr sedan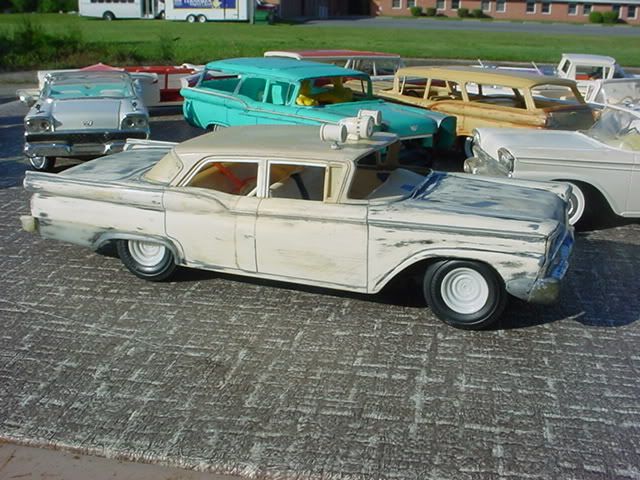 Roof is from a resin 59 EDSEL, I used the Toy for wagon body for door lines.
Yes is is going to be a Police car. NO Not LAPD, or ANY Cal. department!!
Think N.C. Sherriff!!!!!!!
Another Police build. 2dr this time
I made a mask of the resin EDSEL roof and applied it over the Rev Skyliner roof to mark and cut.
This one will be a Baltimore, Md. cruiser!! (If I can get scale Balt. decals!!!!)
I will add the sedan post & frame After I glue the roof & windshield in place!
Original Ghostbuster's Ecto-1'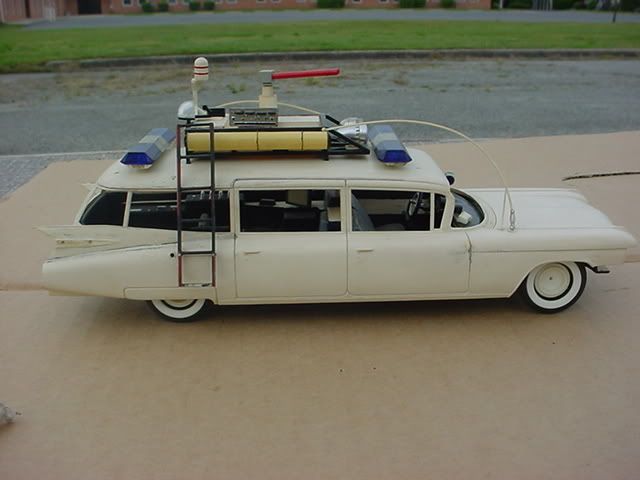 This is an Original issue AMY 1A kit Backdated to Ecto-1 Spec.
(Started when NEW, Years before the Polar Lights kit which is not quite accurate)
MY 64 Marauder
Edited by Edsel-Dan, 20 December 2012 - 01:07 AM.