This build isnt anything special and didnt really put in much effort as I started with the MPC D.O.H kit,which is why I chose to build it as a curbside and use it for airbrush practice.
The body.
Paint base is H.O.K chrome yellow and molly orange highlights
Then that was over coated with intercoat clear with Pearl-ex 641 pumpkin orange mixed in.
Top coated with H.O.K UC-35 clear.
Interior colour is Tamiya XF-55 deck tan.
Wheels are Pegasus 1296 19" chrome DZ's.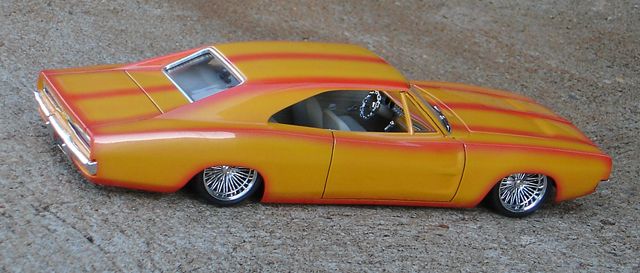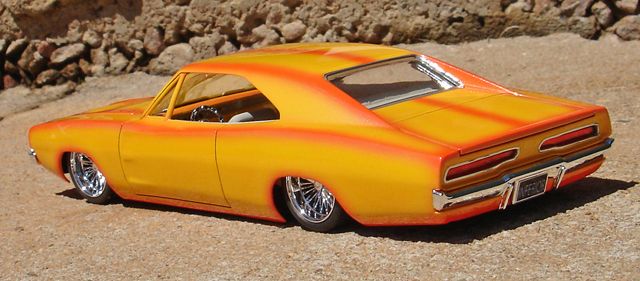 Edited by Cool Hand, 08 October 2012 - 08:23 PM.