While I'm waiting to put the final touches on my Shelby GT350, I've decided to tackle this beast. I've been warned that this body is garbage and simply doesn't line up...those people were correct. However, I'm going to try and tackle it to see what I can come up with. Funds are a little short these days due to temps getting cooler here and kids needing winter clothes, so this will probably take me a while. Suggestions and comments are always welcome.
Started off sanding down the body lines that don't exist on the real '57 vette as well as the flashing and mold lines.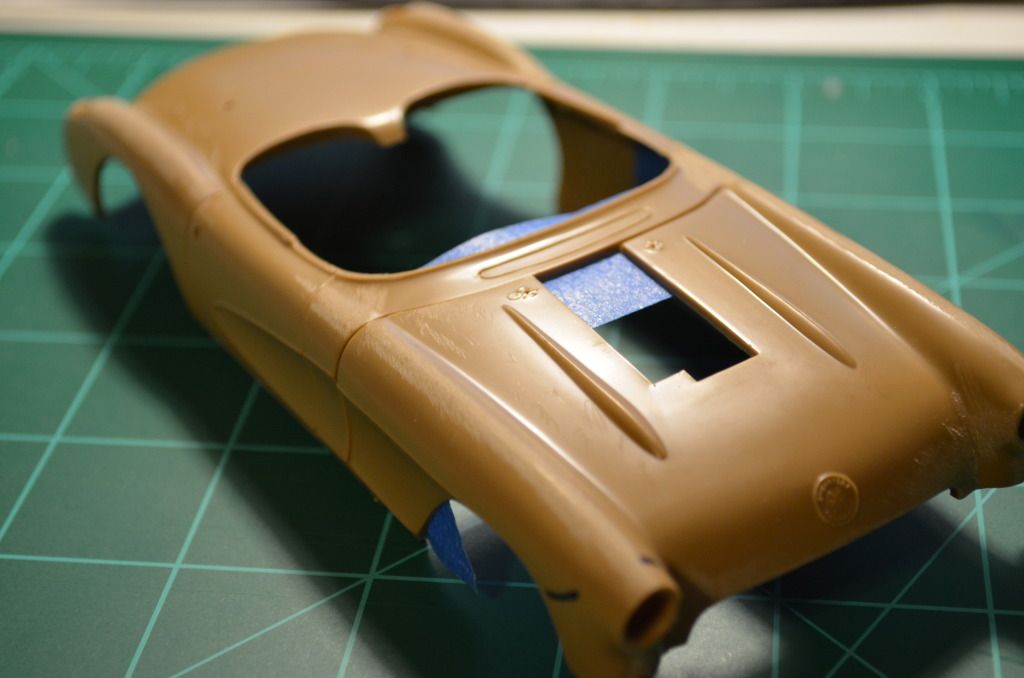 After taping the body together and started looking at the body lines...they don't match.

I'm thinking of grinding the lines down and getting styrene rods or strips to re-make them in the correct place.
Thanks for looking. As always, comments are welcome.