Ok, here are the updates I promised a couple days ago.
This is the rear panel that has been puttied and sanded smooth.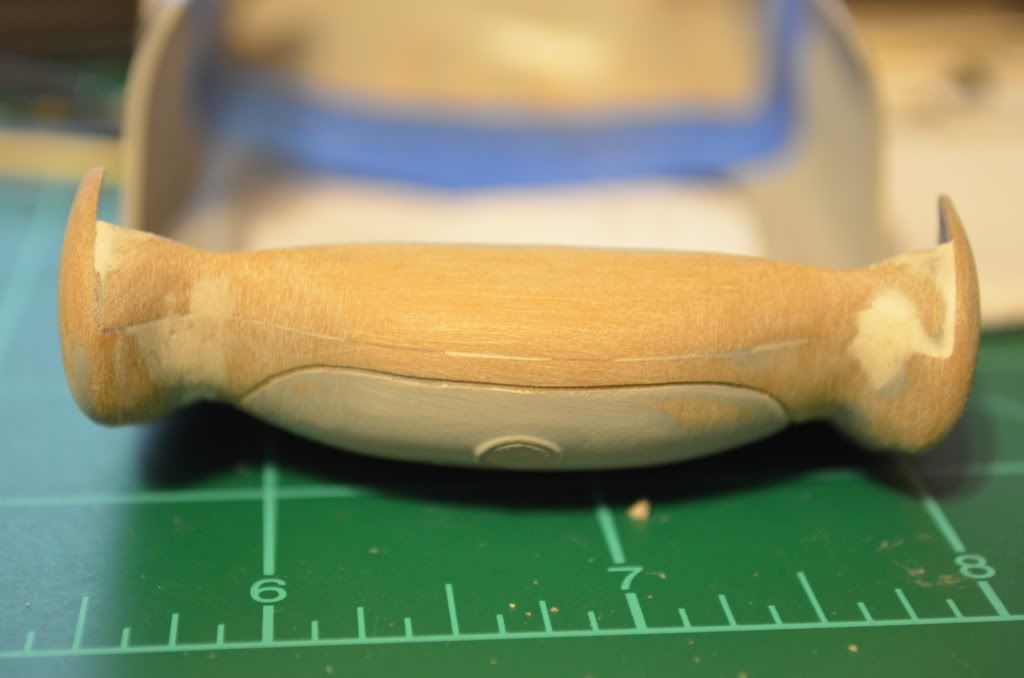 Front panel done the same way as the rear. I'm hoping that the future primer will fill the very small void between the grille and the nose.
After trimming and gluing the wheels on. I don't really like the way they stick out, but they are tucked in as far as they can go.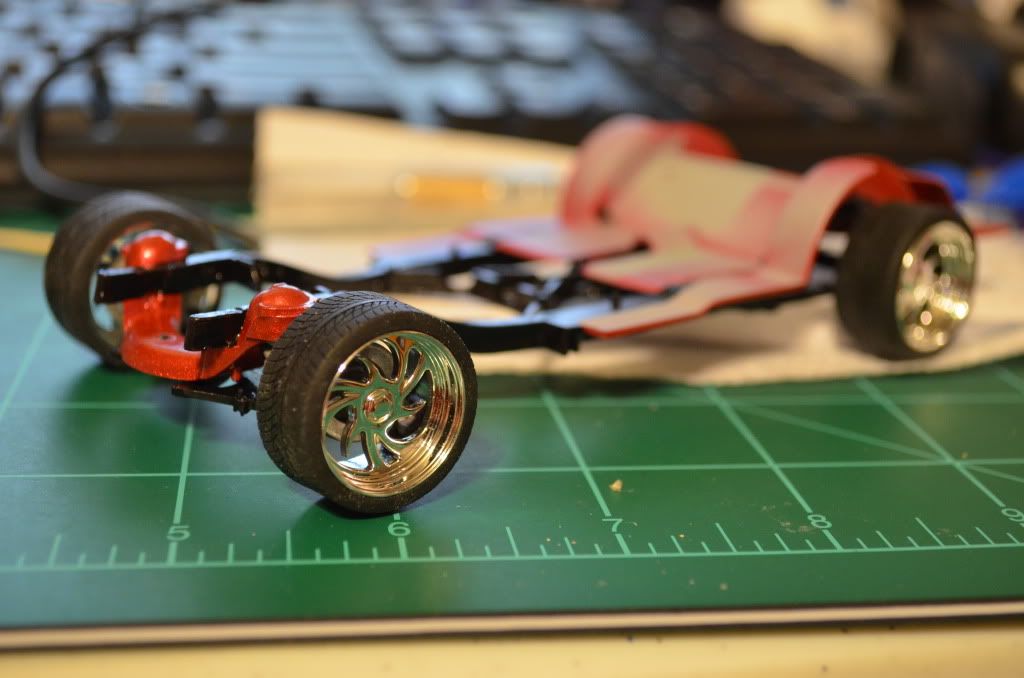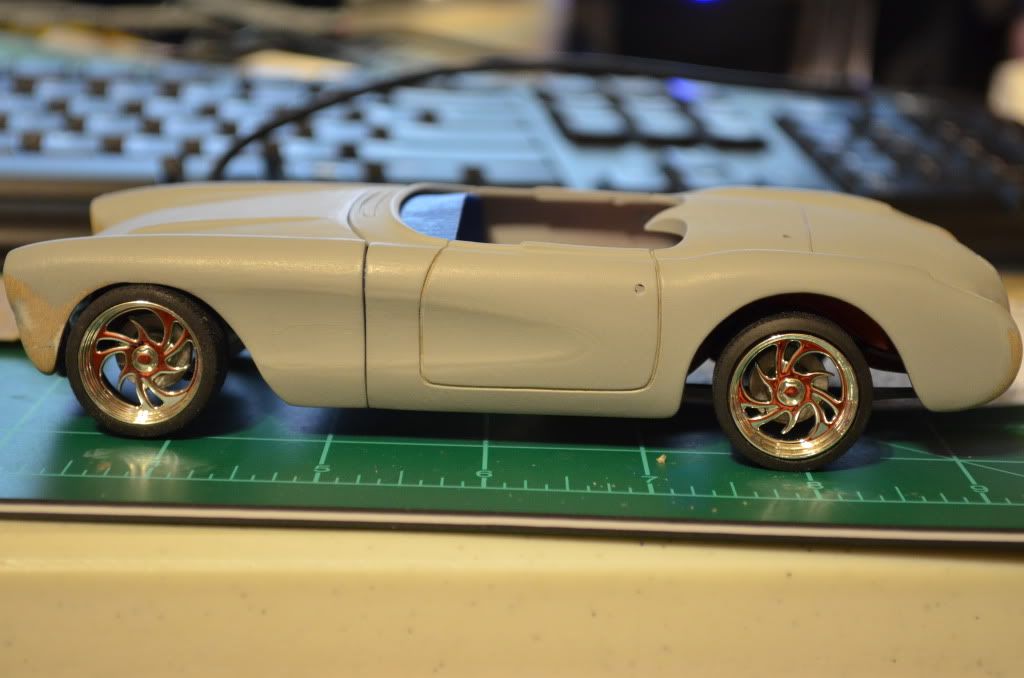 Keep in mind that the tub isn't in there yet so the stance is a little off. It should level out before I'm all done.
As always, your comments and suggestions are always welcome. Thanks for looking.