At one time Dixie Beer was the leading "beverage" in New Orleans.
Close on it's heels were Jax and Falstaff.
Dixie Brewing Company on Tulane Avenue still stands.
Clint Eastwood shot scenes from "TightRope" inside the facilities.
Al the images here were created piece by piece.
The stars and stripes were created and laid down as individual pieces for correct alignment and spacing.
Look closely and you'll notice the bevelling and how the flames float on top of the flag.
While the original Dixie Beer trucks weren't as colorful as mine, this is how I would have built them.
HOK Candy Oriental Blue over XnowWhite Pearl
Kosmic Khrome trim
All Products Used Are Exclusively House Of Kolor, Of Course!!!!!!!!!!!!!!!!!!!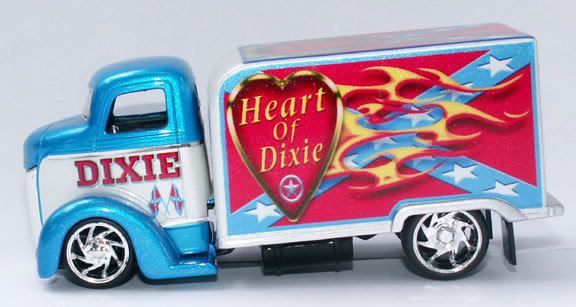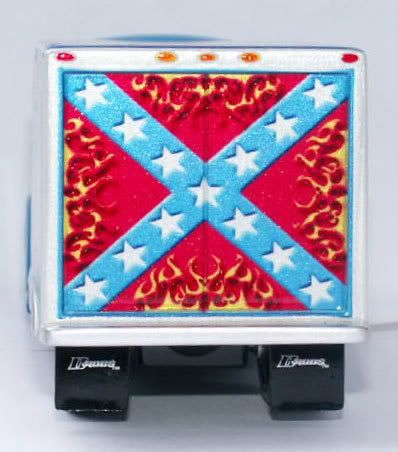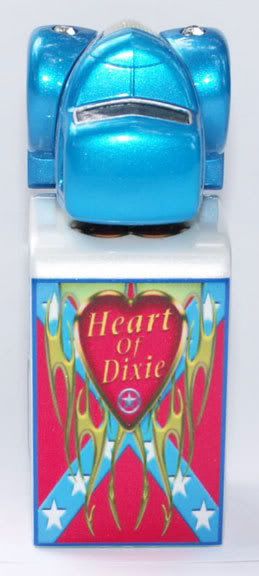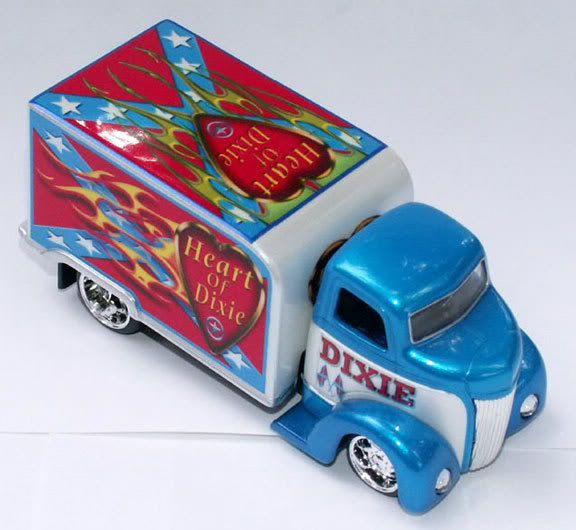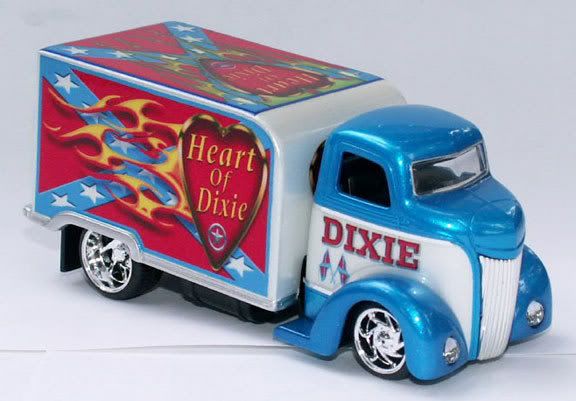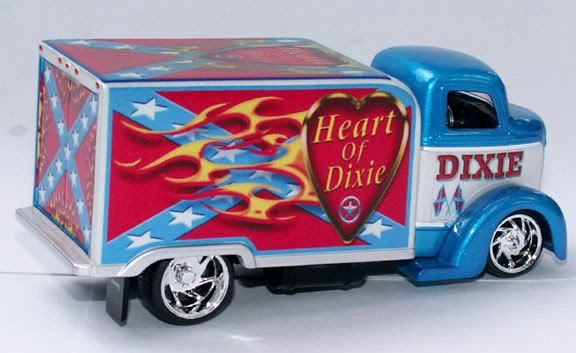 --CadillacPat the UnCustomizer--