I normally do not subscribe to the hysteria that prevails upon a new release. Witness my Hudson is still in the box one year later.
But......I have been waiting for a 1949/50 Oldsmobile for so long now, when my kits arrived I dove right in.
Obligatory engine pics. I do love this kit's engine!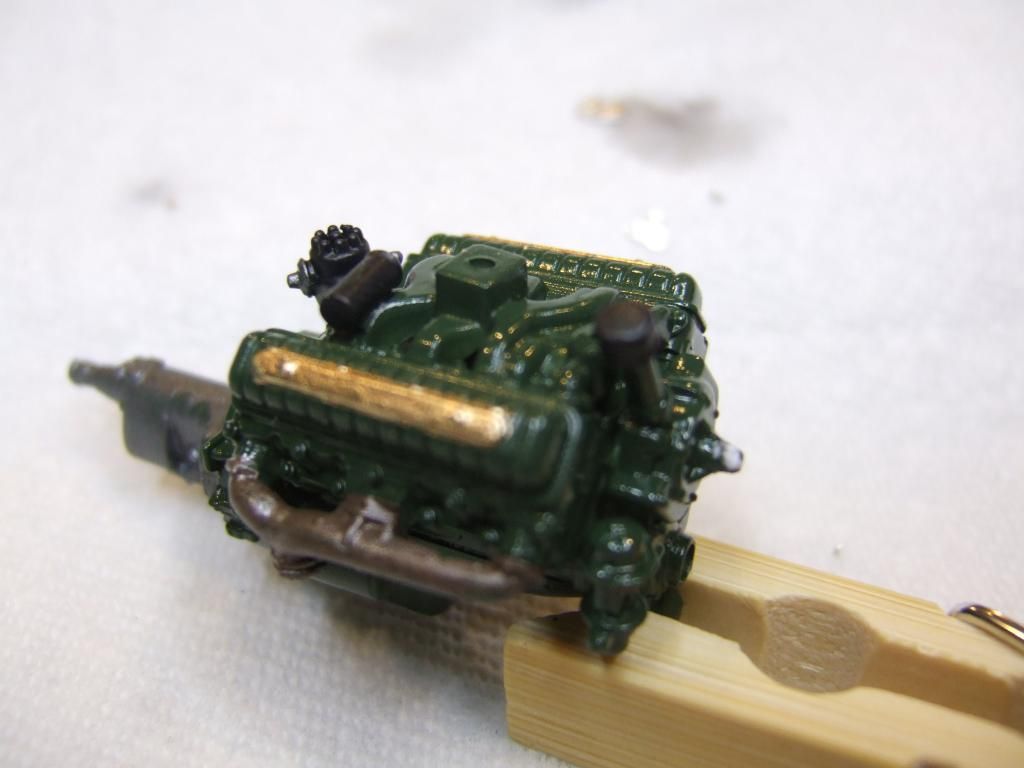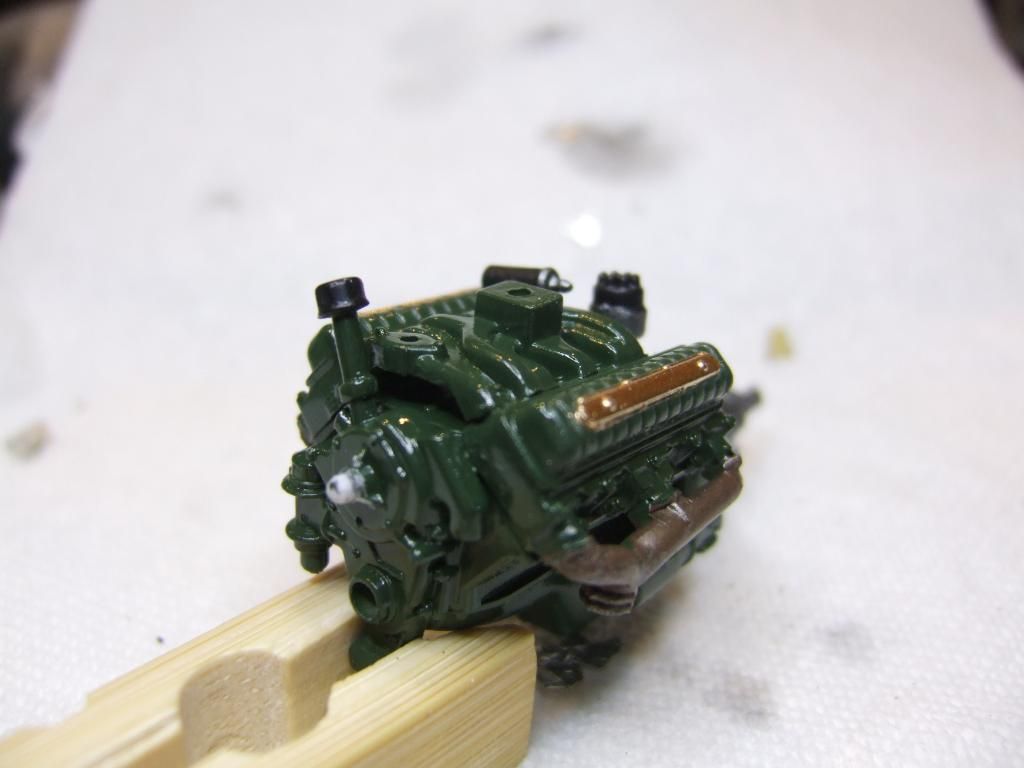 Here's my green of choice. (It's what I had on hand.

)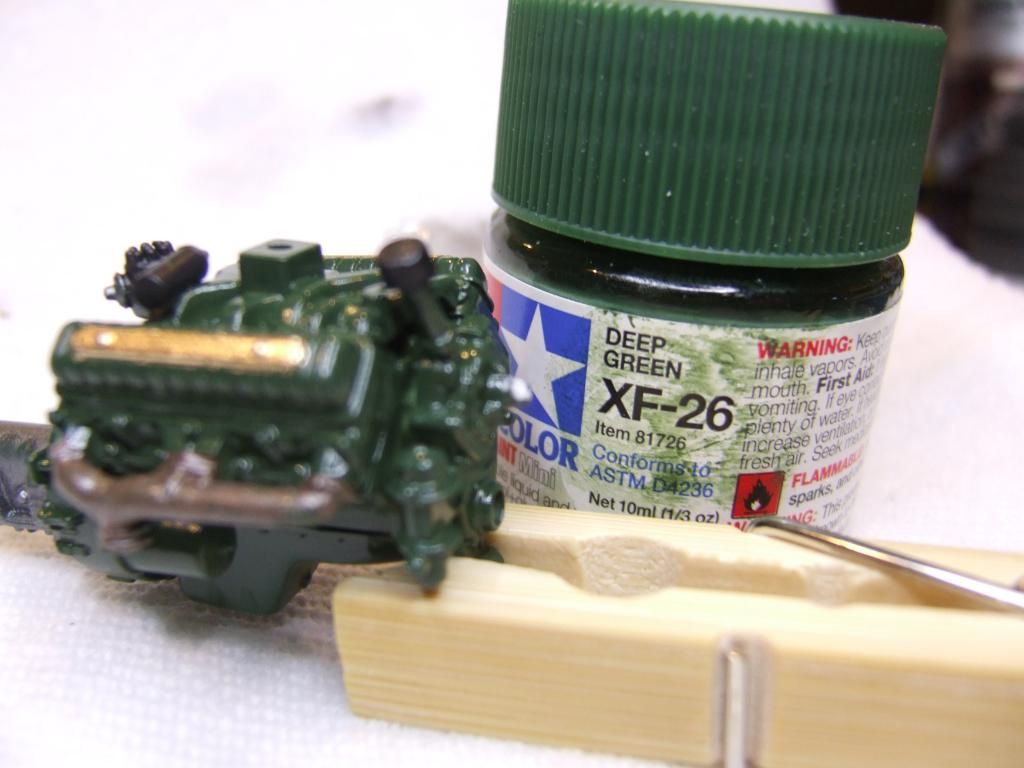 First impressions are a mixed bag of "wow I like that" , to "why is there so much flash" and "why are there so many sink marks on a new tool?"
And so it begins......................
G