Hello everyone,
As promised in my new member intro, I'm posting a few pics of what I've been able to barely work on over the last few years.
First up an 06 Mustang GT that I purchased about 4 years ago. So far I've opened the doors, started on a Cervini-style body kit, fabbed up a hood scoop, and got the engine main assembly done with a scratchbuilt supercharger. I haven't worked on this car in quite a while so it may sit on hold until I get my Civic and R8 completed.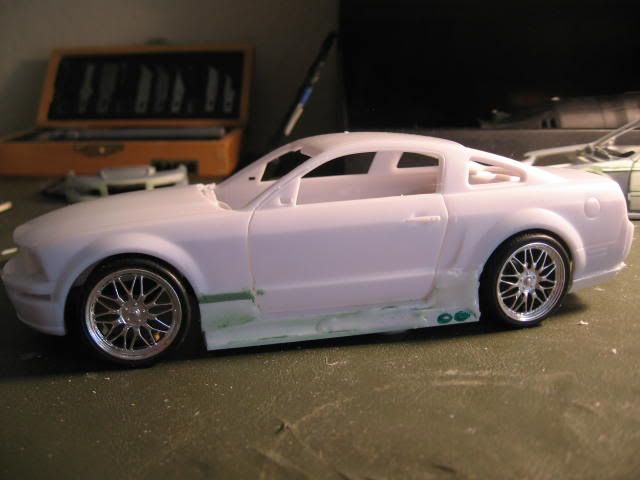 The next car that's been a complete mess since 05 is this Civic Si. It's gone through 4 or 5 iterations from a crazy custom to a pro import drag car back to a milder custom. It would be easier for me to purchase a new kit and use this one for parts but I guess I don't have enough challenges in my life! The plans now are to return this Si a little closer to stock with my own take on the JDM theme. I thought about swapping in the K-series engine from my Acura RSX kit but I'll keep the B16 in there with a turbo. The bay will be shaved and tucked, doors and trunk hinged, working suspension (minus steering), and fully plumbed/wired. The body will be worked a little, need further planning with that.
Here are some pics of the mess over the years!!!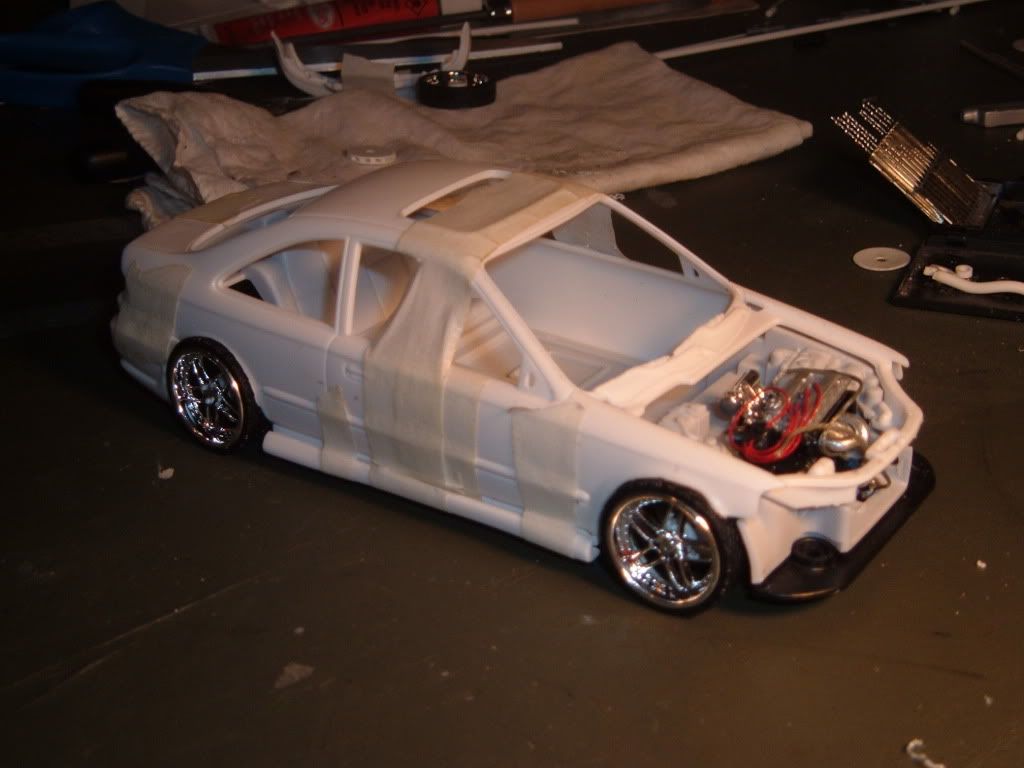 I shaved the wheel arches in preparation of the body kit but now I wish I didn't. I plan to add them back, and they may be slightly bigger depending on the wheel/tire combo I go with, but nothing too crazy and no wild camber, not on this one!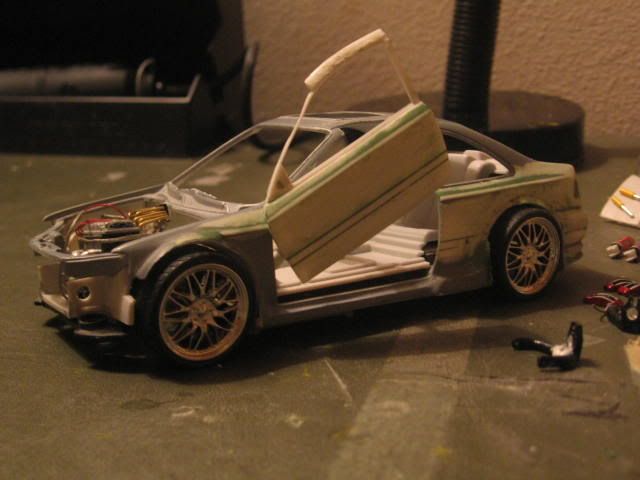 Lambo doors, ha ha !!!!!!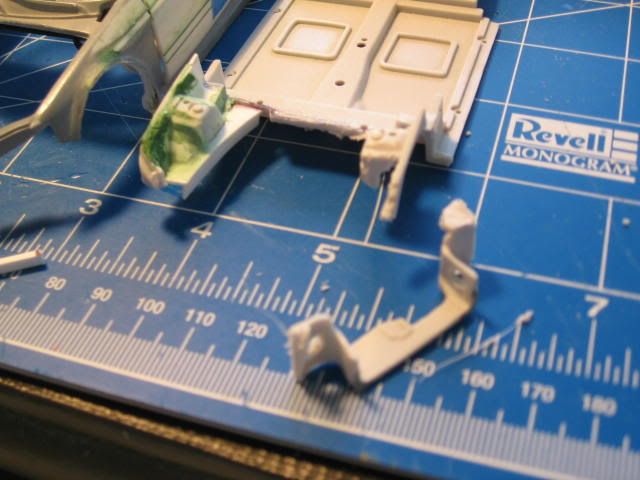 The beginning of the rebuild, I found the front clip and added it back to the chassis. Also, began shaving and smoothing things out.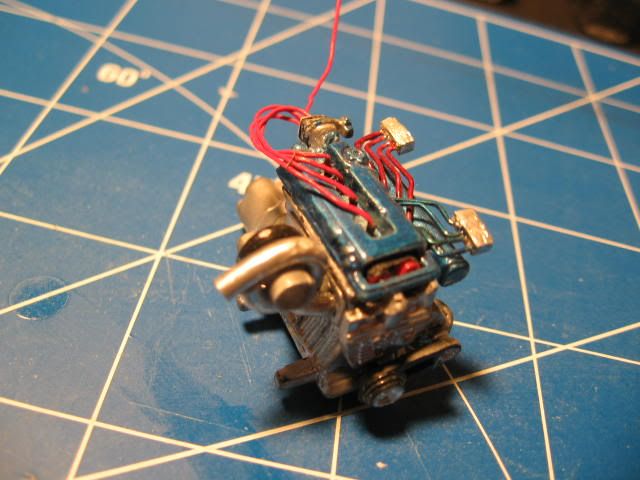 The B16 years ago, it will be much better some time soon!!!
And lastly the R8... the doors are opened, there will be working suspension, a twin-turbo setup similar to the Heffner Performance R8's, and I built the rear structure as close as possible against some cad drawings I found. I would like to build the front framing as well but the drawings I currently have don't show everything I need to see, so I'll keep digging for reference material. Haven't decided on exterior colors yet.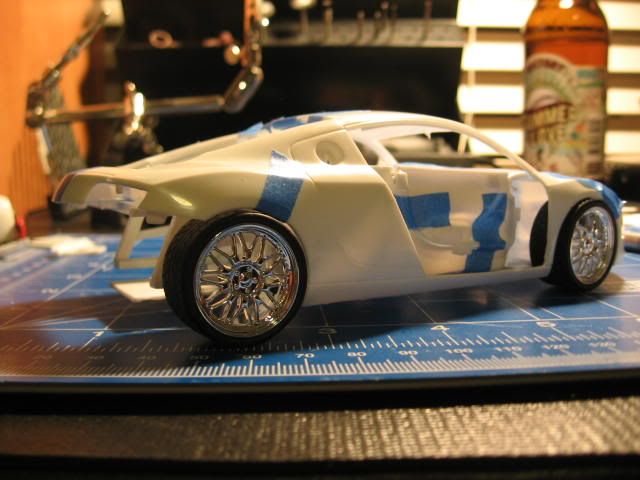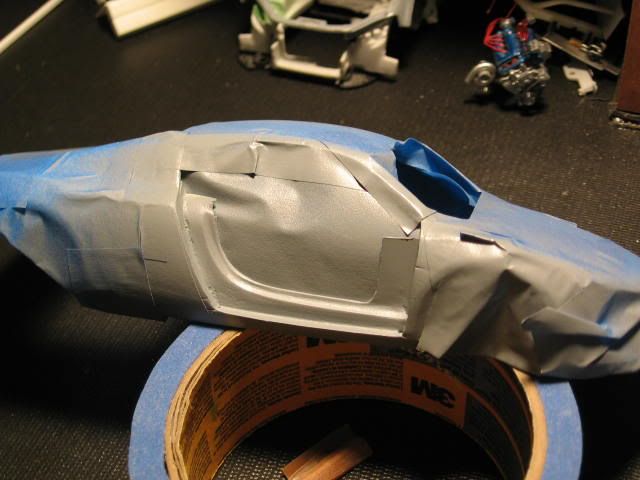 Still needs some work....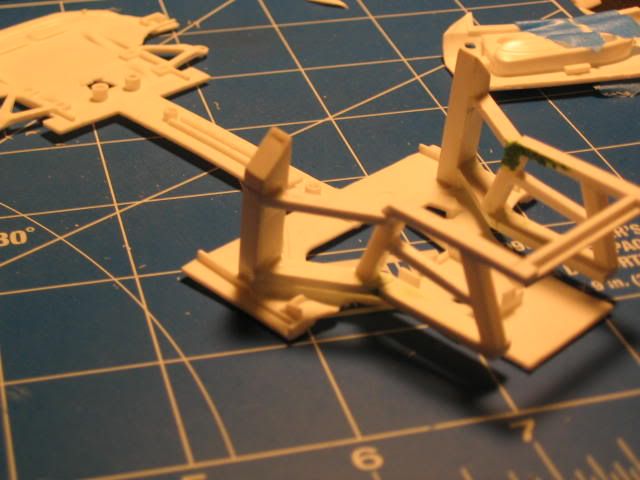 The undercarriage pan had some pretty bad warpage going on that I couldn't straighten out so I went ahead and cut out the middle left and right sections, leaving just the center section connecting the front and rear. I fabbed up replacement panels but drilling all those holes for the rivets got old real quick!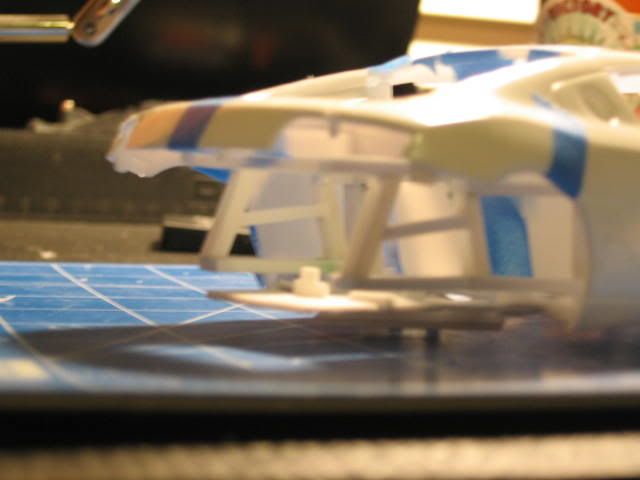 Sorry for the blurry pic but this was a fitment check of the frame structure making sure all the beam locations in relation to the body matched the cad drawings. So far so good.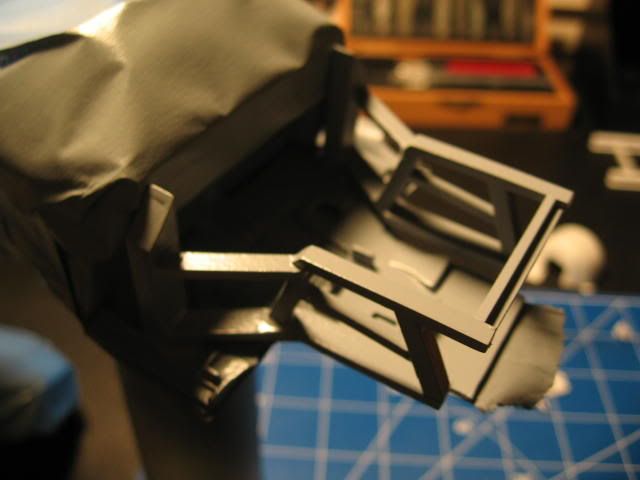 All primered up. Needs some fine tuning, next I will locate the suspension pick-up points.
Well, that's about all that is worth showing just to give an idea of what I'm up to. I will break the Civic and R8 into their own WIPs in a few days when I can officially return to the workbench. I hope I can live up to the talent that's showcased in this forum!!!! Thanks for looking!