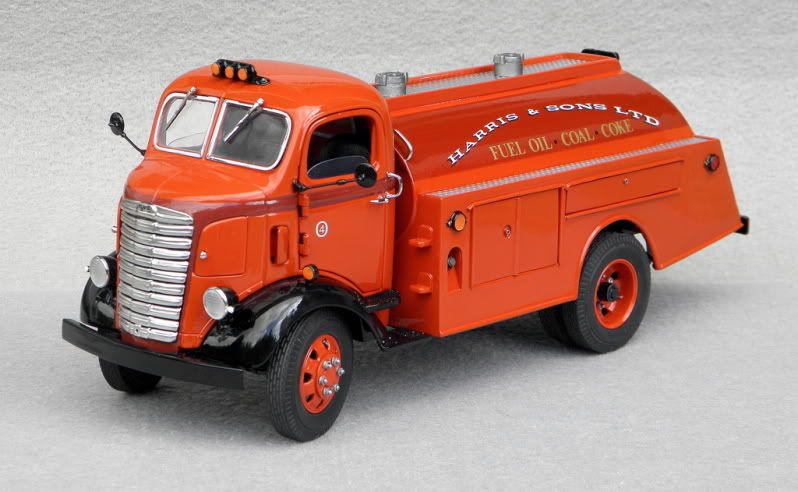 After at least two months of effort, my brother has just completed this 1/24 scale 1942 three ton GMC COE that uses about 70% scratch built components done in styrene and brass.... the complete tanker body, wider steering axle, bumpers, grille, 270 cu.in. 6 cylinder motor, pumps, hose reels, hydraulic lines, wiring harnesss details, marker lights, directional lights, etc. The basic cab utilized a Danbury 1938 GMC casting but modifications were required to bring the details up to the correct 1942 appearance. The truck represents an urban home heating fuel oil delivery truck and includes the typical right side and rear metered discharge assemblies.
Paint is custom mixed basecoat/clearcoat to approximate '42 GMC 'Omaha Orange' with the standard black fenders, and the lettering is model railroad 'letraset' style pressure sensitive lettering
These short wheelbase 'cab-over-engine' tankers were used in the prewar and early postwar period because of their maneuverability in the urban and suburban environment where they often had to negotiate laneways behind buildings and homes. Anyone growing up in the '40s or '50s will probably remember the small chain dangling from the rear of tanker trucks as a standard fitting on mid 20th century fuel trucks to eliminate static build-up.
My brother fusses with small details such as the scratch rear hubs, for example, made from 11 small pieces each.
He has only returned to model building with a passion in the last year or so but I've certainly enjoyed his choices of subject matter, the overall look of his models, and the fidelity of detail.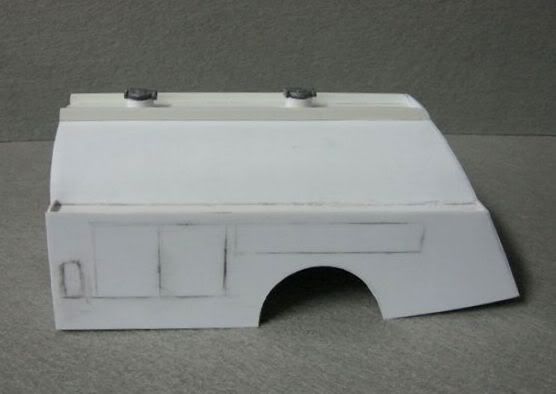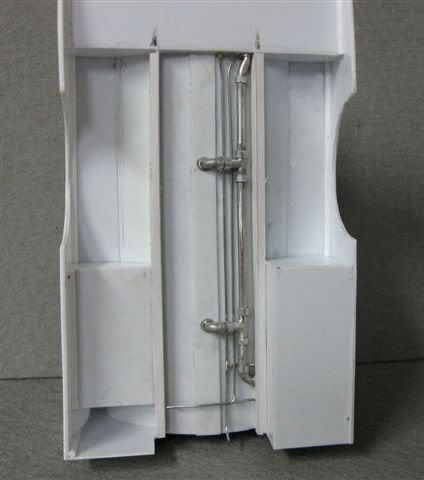 '42 Grille handmade in Brass/ Silver solder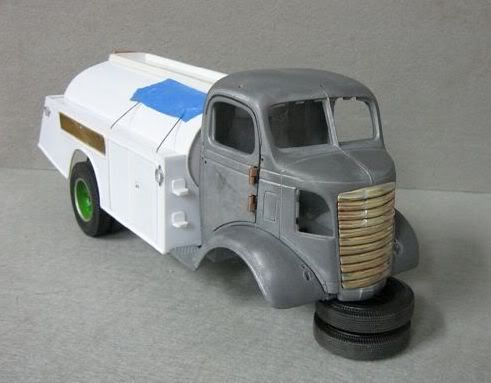 Edited by traditional, 23 October 2012 - 03:35 PM.