In an effort to keep the projects "seperate" I figured I'd slowly create a thread on each as I made progress.
So in the 1:1 world, there are many trucks that are laid out with air suspension or hydro's, some that lay the rocker (called "bodied" for slang usually) and some that are even cut to the point where the rocker is cut off and the bottom of the door is "capped" this is considered "doored" for slang.
This one is somewhat still up in the air at the moment, but I picked up a set of scale steelies from Aoshima (for me the wheels are the mainstay of the builds to get the ball rolling.)
Now previously I had set my sights on using a set of the scale racing hart c5's from a HiLux kit, may still go that route, but would be stripping the chrome i think.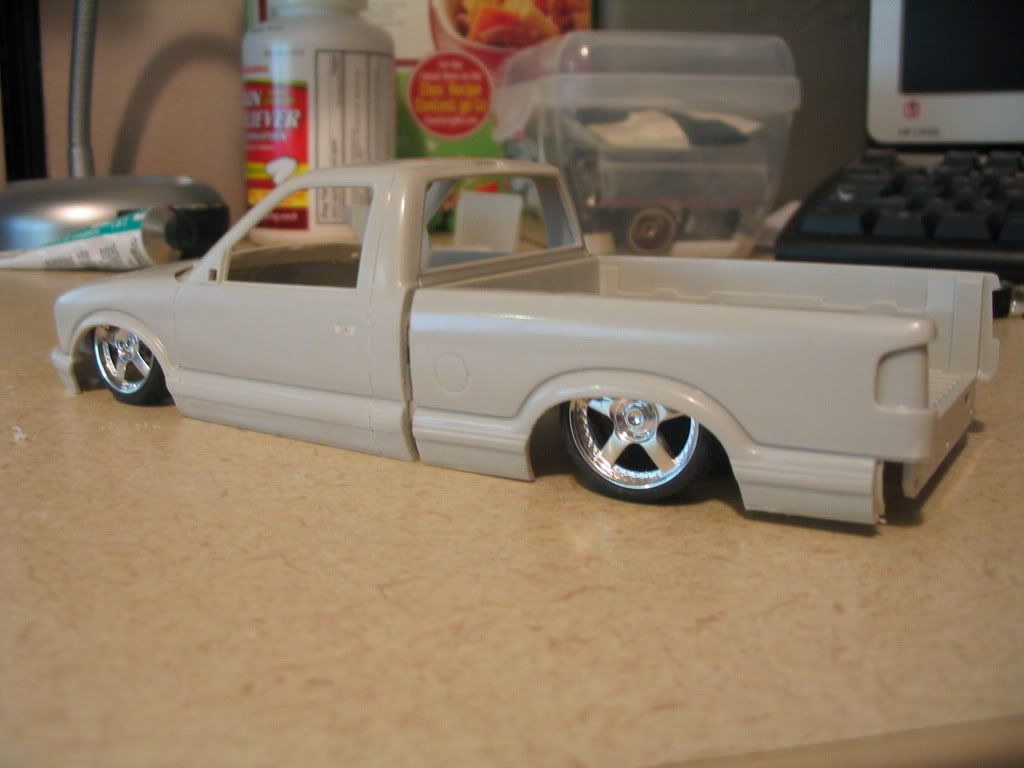 Motor wise for this one I have a resin 10-71 and a shotgun scoop that I may utilize just so it has that "oh my" factor lol
Edited by relaxednoma, 26 October 2012 - 02:28 AM.