" Route 66 Fat Fender 40/BoneShaker Engine/Revell Wheels "
Route 66 Fat Fender 40
The HotWheels Fat Fender 40 is another classic all metal casting.
When disassembled and stripped the body needs a lot of filing and sanding to remove imperfections and the rough front and rear bumpers of the metal base require the same.
Here's a stripped body. Lots of rough places that need lots of sanding and smoothing out.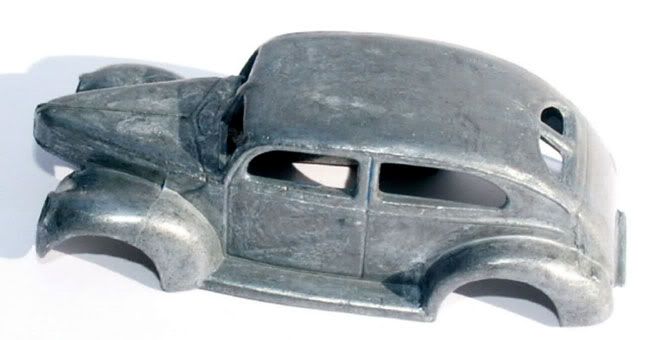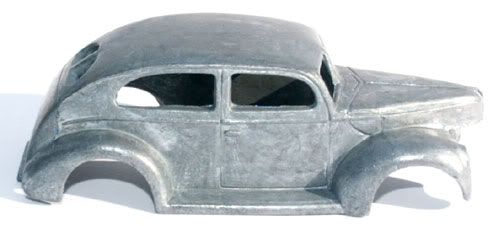 The rear taillights are not very well cast so I remove them and fill in any dents around them.
Window openings and wheel wells have to be filed clean and sanded smooth.
Headlights get drilled out for RhineStone inlay.
It's a lot of work, about an hour, to clean this one up but it's well worth it, as you'll see.
The factory issued mainline version of this casting comes with wheels that are too small for it.
I always change those out.
Using any wheels and axles other than a HotWheels requires tubing to be placed inside the base so larger diameter axles may turn freely.
Larger wheels with rubber tires fill up the wheel wells for a much better look.
Front and rear bumper and grill undergo lots of filing and sanding. Then they are buffed and polished with a Dremel and finally rubbed out with Mag Brite Polish.
Changing the rough factory bumpers to a fine smooth finish makes a world of difference in metal based cars like this Fat Fender 40 and the TailDragger.
Primered and then shot Shimrin White, then SnowWhite Pearl.
High Resolution Graphics go on, Rhinestone Headlights go in, Graphics are masked and the whole thing is airbrushed Black.
House Of Kolor Urethane Clear with some Candy Apple Red Intensifier and Red Russet Pearl Powder makes up the final Clearcoat.
The Black changes to a deep dark Cherry color.
Customs Wheels are from a Revell 1958 Chevy Impala. A rarely seen car in itself.
All Products Used Are Exclusively House Of Kolor, Of Course!!!!!!!!!!!!!!!!!!
Decals are printed on Clear InkJet Decal Paper from Papilio.com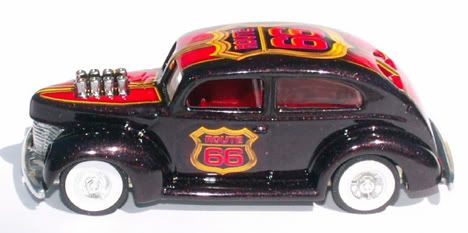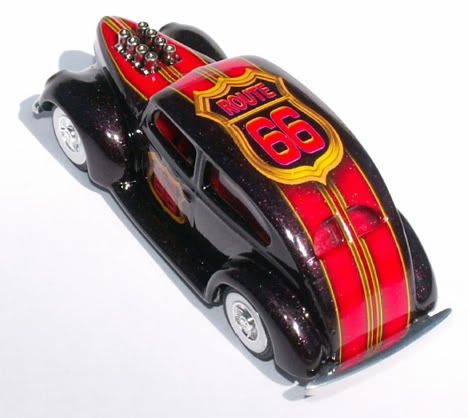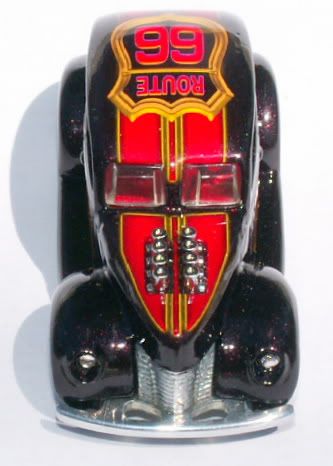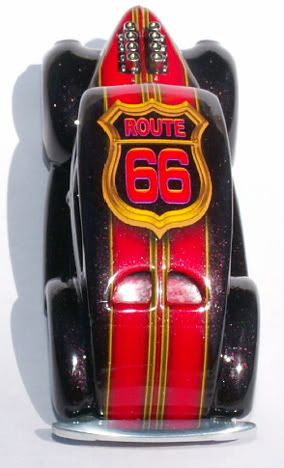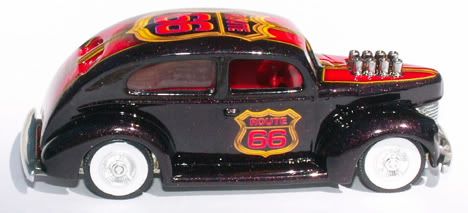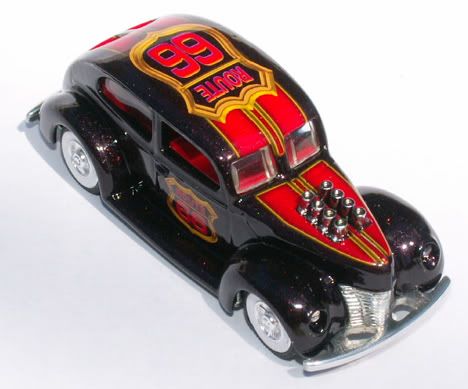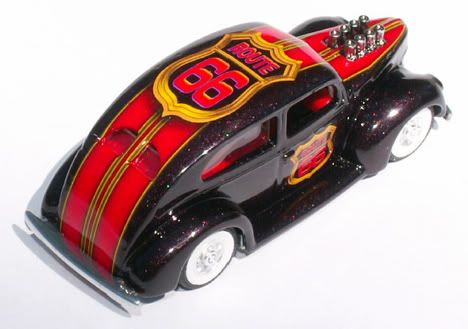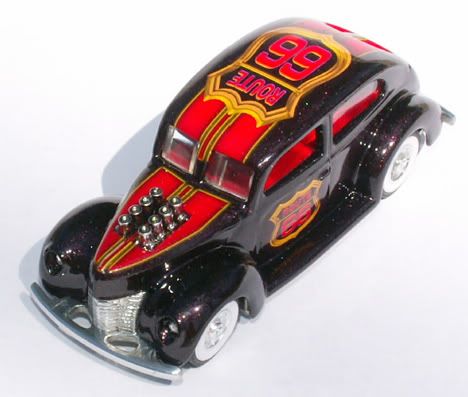 CadillacPat