" Da Harley Van "
Da Harley Van, pronounced in your best Arnold Schwarzenegger.
Here's a recent HotWheels casting perfect for promotional use.
Disassembled and stripped with KleanStrip AirCraft Remover.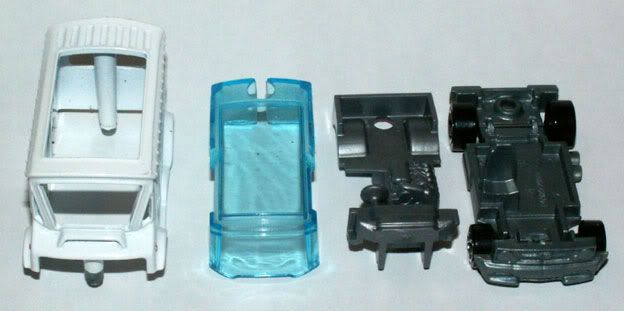 Lots of time spent filing and sanding out all the windows and wheel wells.
The body is sanded with 220 sandpaper and then rubbed down with #3 Steel Wool for a fine spun lustre perfect for good paint adhesion.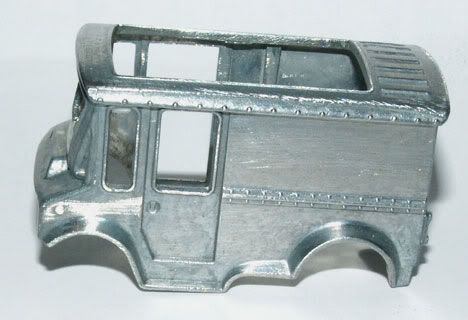 Primered and then shot Shimrin White,
Upper panels are taped off and the whole thing is shot Tangelo Pearl.
Tape is removed and Decals and Details applied.
Body is finished with House Of Kolor Urethane Clear and a heavy dose of Aztec Gold Pearl Powder.
Base and Interior are shot with Adhesion promoter and then painted Black and Cleared.
Graphics are all done in PhotoShop, hours and hours of Photoshop.
Decals are created and printed on my home printer.
Clear InkJet Decal Paper is from Papilio.com
Rivet reassembly.
Each Decal here is created to perfectly fit both left and right sides, top and license plate.
Yes, the left side panel and left side lower half are different measurements from the right side panel and right side lower half.
It's because of the door being cut out of the right side.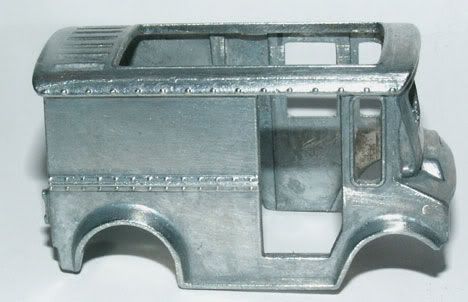 The scallops for the lower half are laid down one piece at a time.
They are beveled and shaded to give them depth and dimension.
Now, check out the roof insert.
The roof insert is actually the middle section between front and rear windows.
It has to be taped off, primed, painted, Decaled and Cleared before being reinserted into the painted casting body.
This is very tricky since upon close inspection of the factory casting you can see there is little to no clearance between the insert and the roof opening.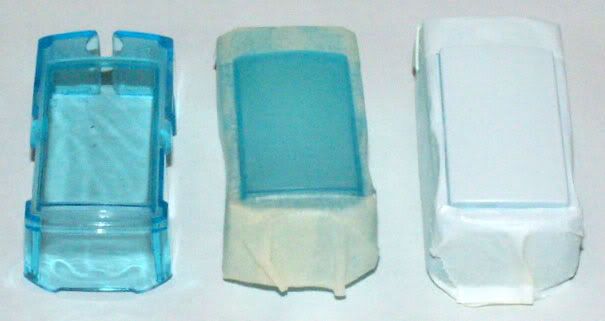 My Custom Cut Chrome Center Caps dress out an otherwise ordinary factory wheel, and also fit as realistic headlamps.
All Products Used Are Exclusively House Of Kolor, Of Course!!!!!!!!!!!!!!!!!!!!!!!!!!!!!!!!!!!!!!!!!!!!!!!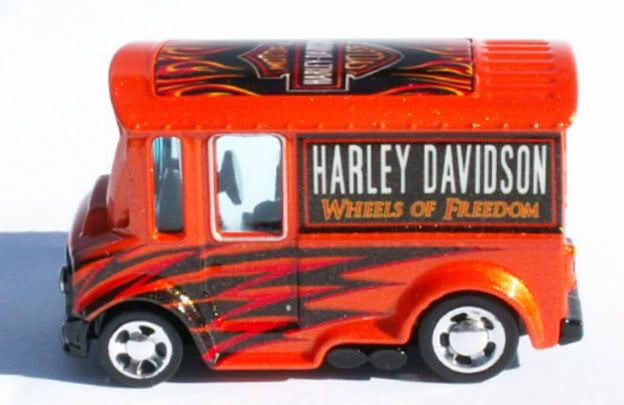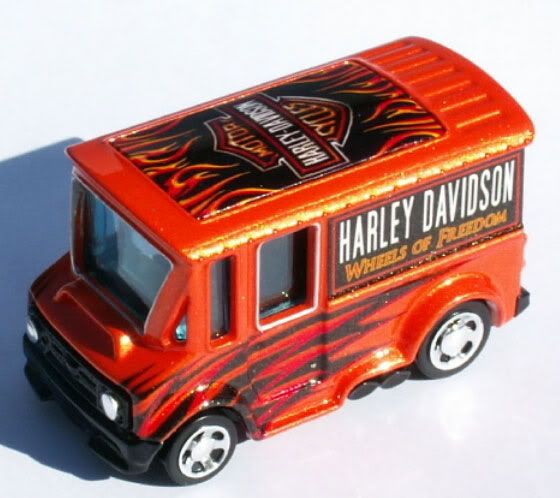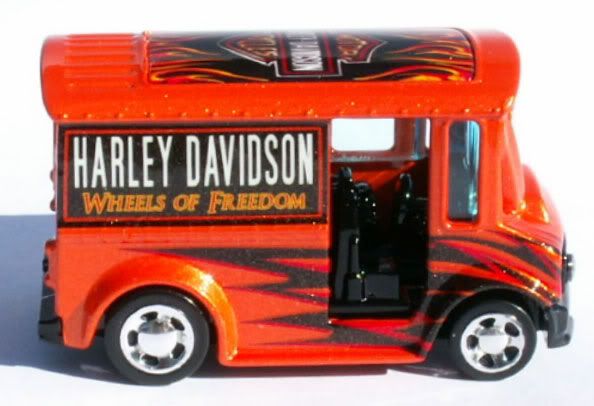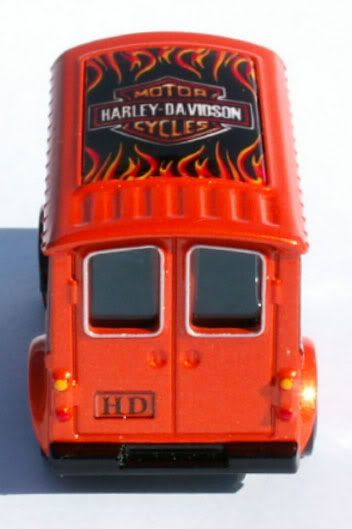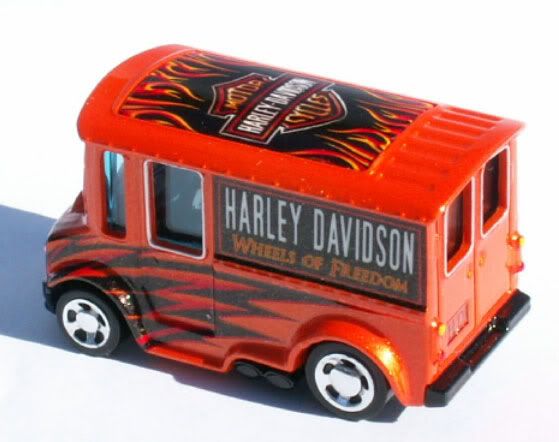 Continued (scroll down)