Current project, moving along slowly, is this '29 Ford pickup. Although the kit name calls it a Rat Rod, it can also be built as a stock ride or a period style hotrod. I'm not building this as a rat...
Current state:
Sprayed with Krylon Black and Brown on top of black primer, only one coat so far. Needs some wet sanding before the next coat but I'm going to catch the rest of the parts up first.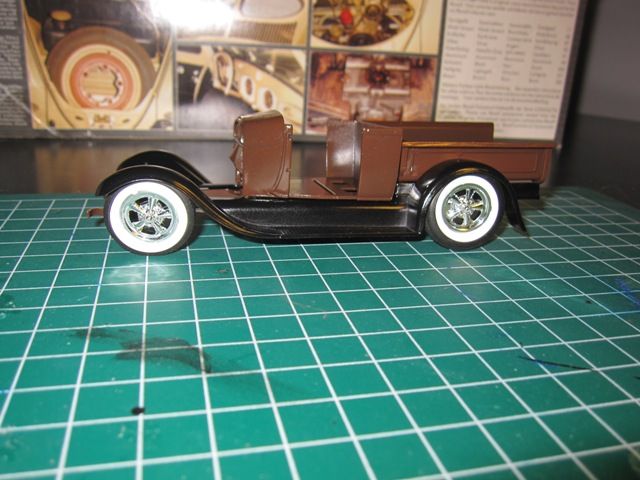 The final stance will have more rake to it, but I'll be using these wheels (from the kit)
Now for a question about how to approach painting of smaller bits...the doors and engine cover sections are hinged (see the photo of the assembly instructions). I aim to have them articulating, and they require painting on both sides. What is the best method here? Assemble then paint, or paint then assemble?
If assembling first, how do you protect against the paint locking it all together? If painting first, what glue do you use to assemble? CA, or scrape down to plastic and use Testors Orange tube?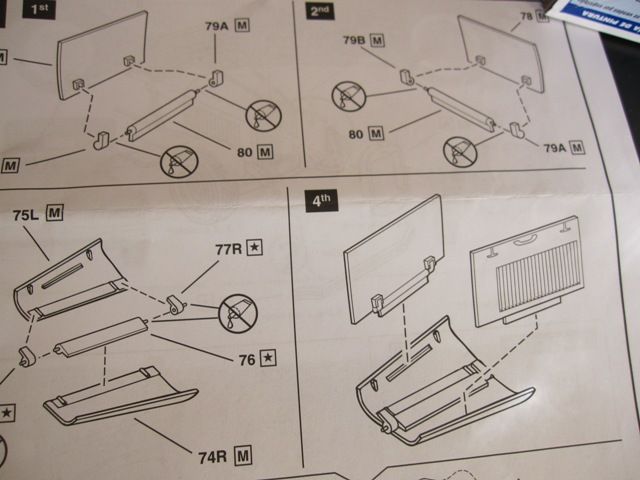 For painting both sides, I assume the best method would be sticking them on tape and painting one side at a time, allowing the paint to cure before flipping. Would you start with the side less viewed, or the most visible side?
Edited by Der Bugmeister, 04 November 2012 - 09:30 AM.