I'm working on an easy, fun build. It's a promo so there's no motor. I scratchbuilt the hood out of evergreen sheet plastic and half-round. You can see the "Bullhorn" exhaust that will exit the front fenders, sitting on the ground next to the paint-detailed tail lights.
The wing and chute mount were also scratch built. I need to add some sort of strut for support. The decals in the rear window are slixx left overs.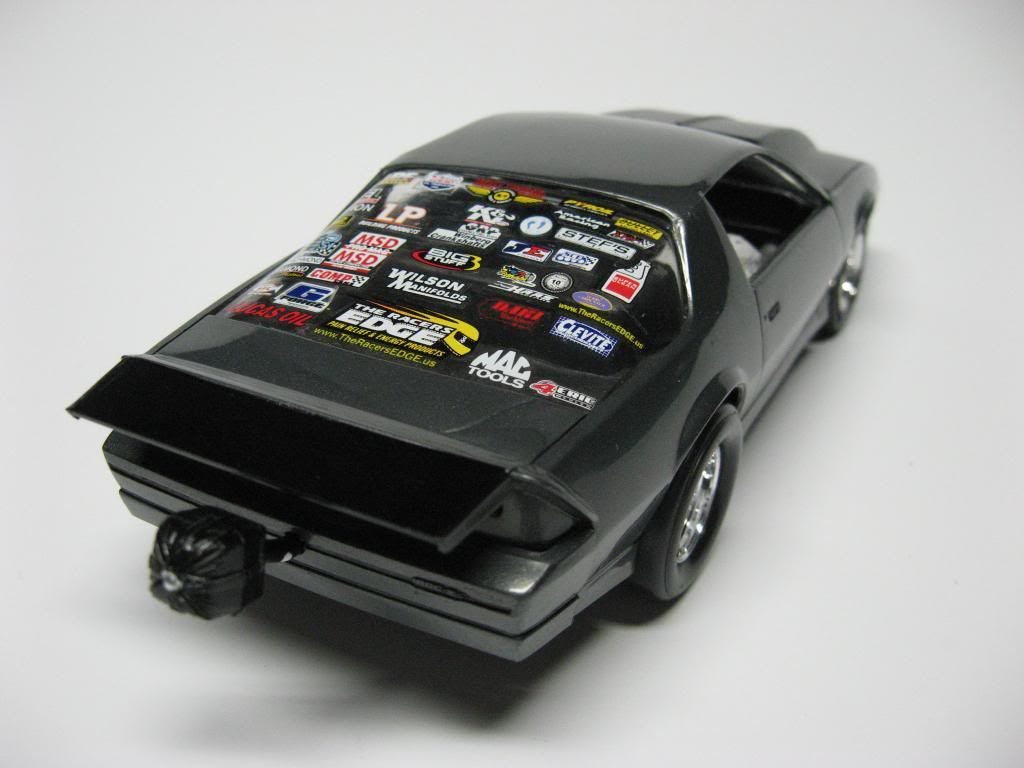 The idea is that this is a turbo car, so inside I scratch built an intercooler and related plumbing. Next, I will build a roll cage, fuel cell, and some electronics.