This is a fun older build. Paint loosely based off a factory scheme.
The wheels and tires are from a 5th gen Camaro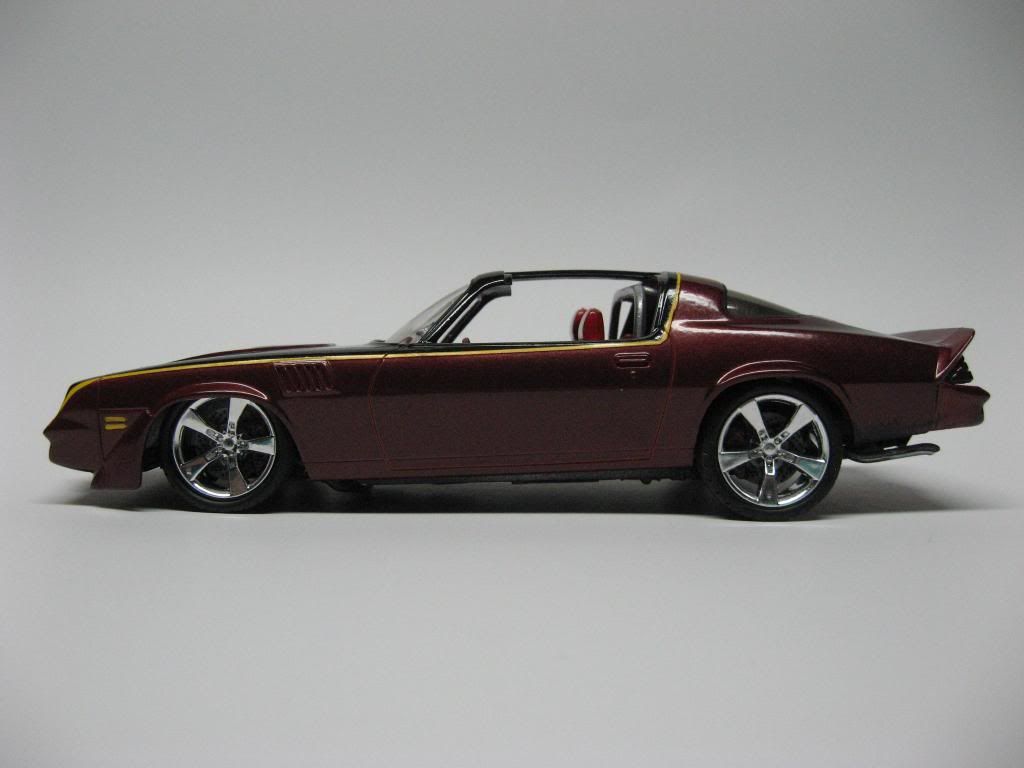 Interior is pretty stock with the addition of a tach. Eventually I am going to build another 79 that will be silver, and it will recieve this red interior. I will then make the interior of this 79 black.
Paint is testor's burgandy, gloss black, and yellow.