I grew up in an automotive family. My dad ran a service station/automotive repair shop, and always had a hand in race cars, so I guess it was only natural that I was interested in it too. I was working for him changing engines at 13, at 14 I rebuilt my first small block Chevy, and at 15 I bought my first race car, an old beat up '56 Chevy from local racer Ray Matthews, that we painted in white latex house paint....with brushes, of course. Hey, it looked great from the stands! I ran in the A-cadet division at Athens (Georgia) Speedway. That was in 1970, and that ol' car lasted 'till the end of the '71 season without me killing myself. We built a car from the ground up for '72, sticking with a '56 body. My dad's favorite late model driver had a black and orange car, so we decided to paint mine the same colors. We reskinned the car for '73 but stuck with the same color scheme.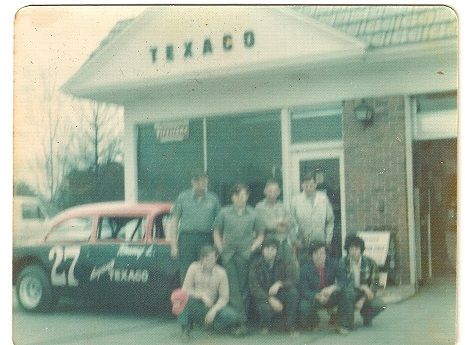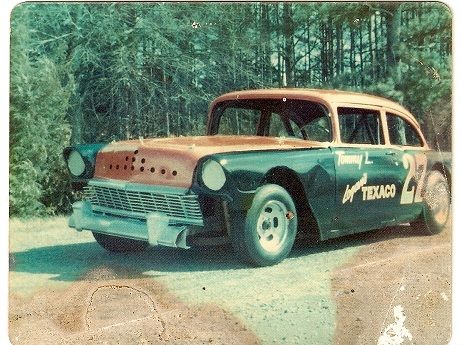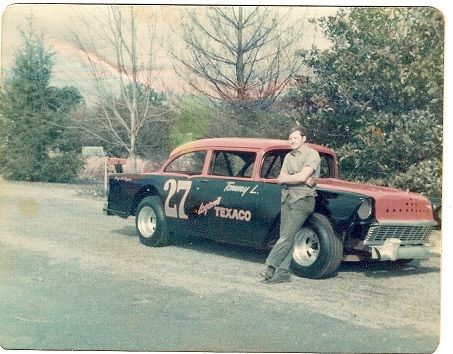 I've always wanted to build a model of my old race car, and finally talked myself into doing it. I started with the Revell '56 Delray kit, but the separate chassis/interior floor configuration doesn't lend itself well to building a race car. I ended up keeping the body, but using a chassis from the old Revell tri-five series...the ones with the opening doors. Most all the other parts came from the parts box, and I had to make up my own Volkswagen gas tank. The stock grill just didn't look right, so I used an MCG photoetch grill. The paint is Model Master Hugger Orange and gloss black....and yes, we tried to keep my car very clean, at least the side you were supposed to see (my dad was funny about that, lol), so not much weathering.
I'm very happy with the way it turned out, and although it took awhile to finish (I've been working on it off and on for a couple of years now), it was an absolute ball to build. Best of all though, it takes me back to the best time of my life. Man....I miss the 70s!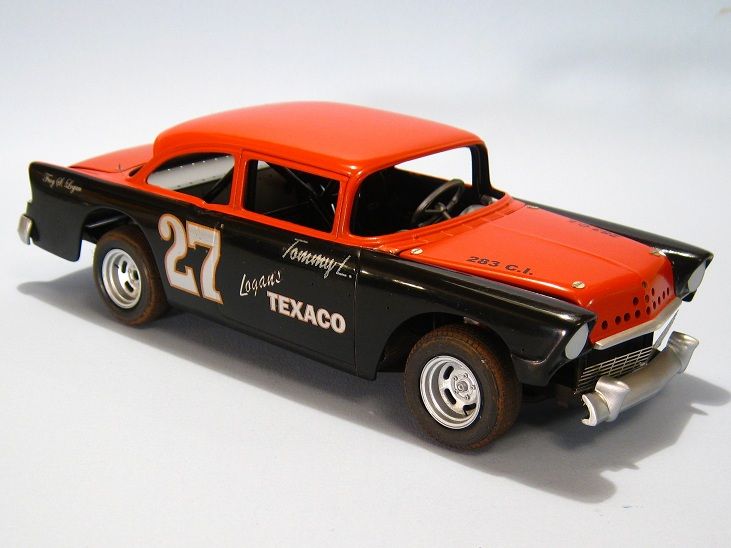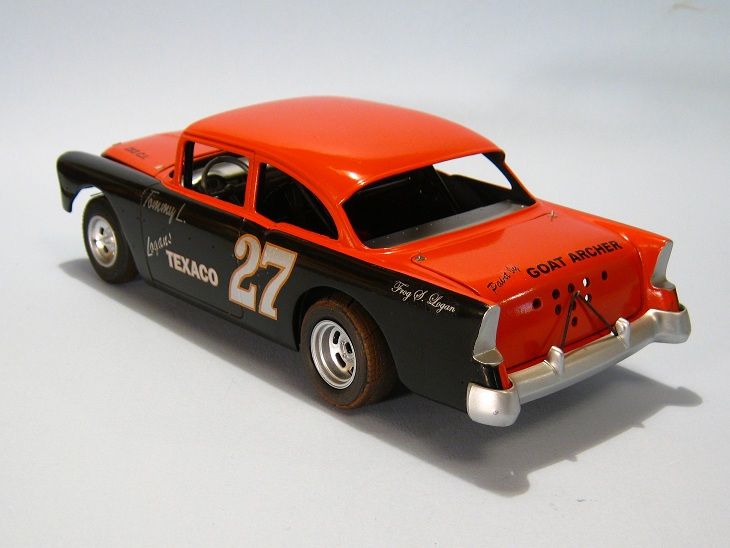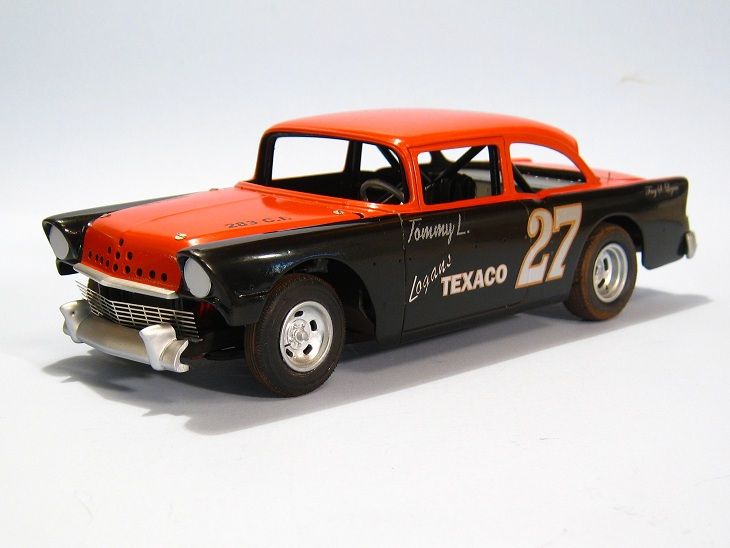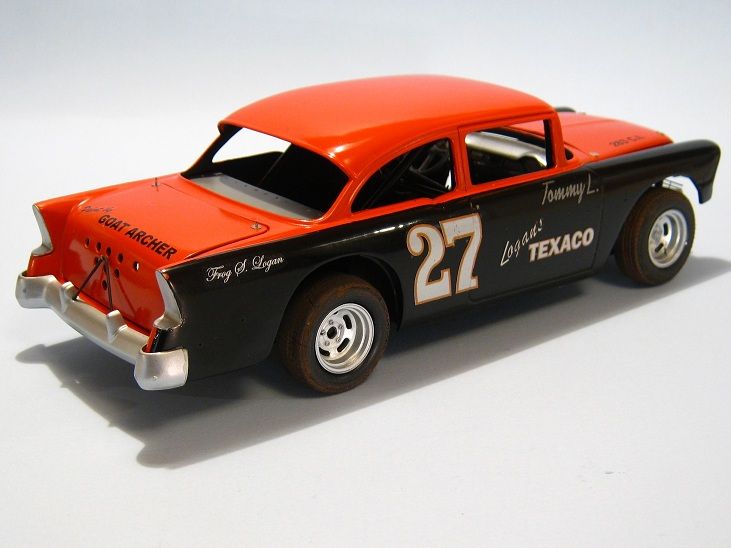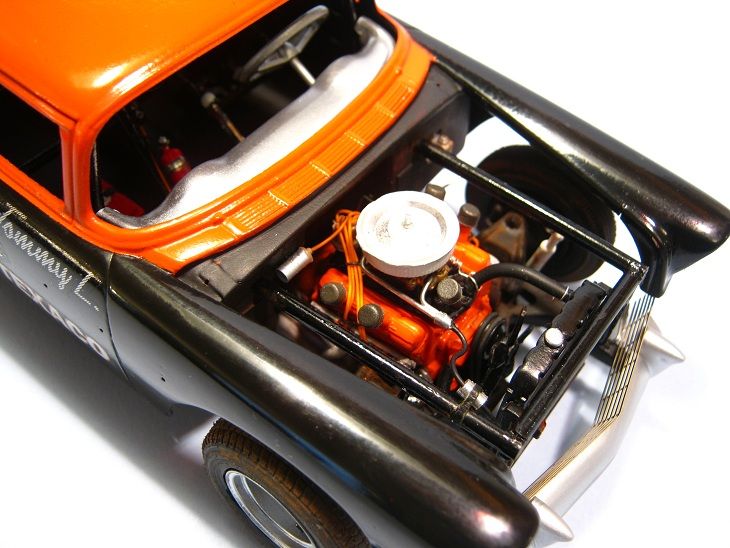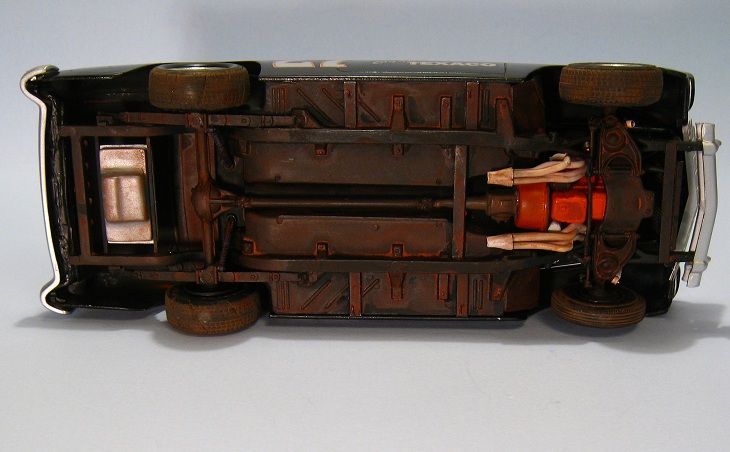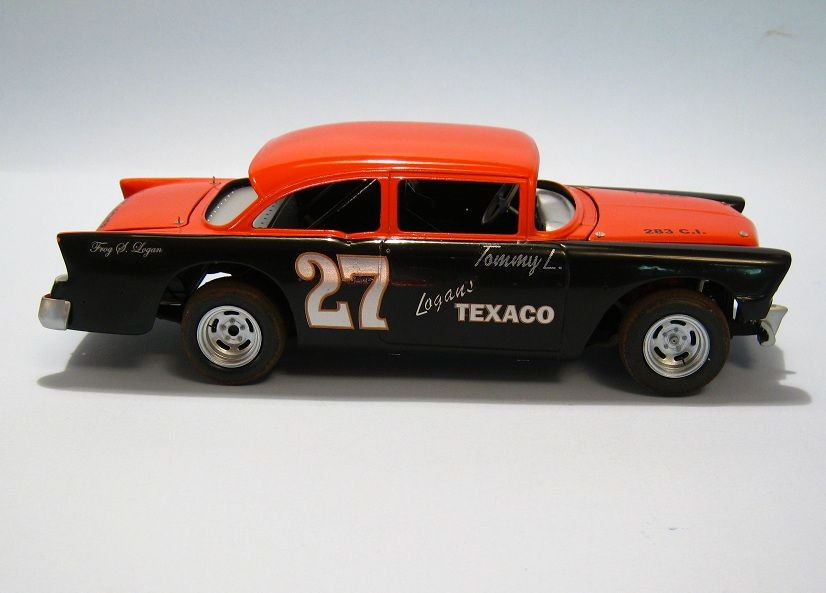 Edited by roadhawg, 08 November 2012 - 04:16 PM.