The last several builds I have done have been in pretty subdued colors- the Ferrari 328GTS in gunmetal grey and the Ferrari 360 Spyder in California blue- so I decided to shake things up a little for my current build. The Ferrari Italia doesn't lend itself well to subtle colors, in my opinion- the sharp angles and curves of this car beg for a really striking color to show them off, Probably the most striking is Rosso Dino- a historic Ferrari color that made its appearance in the late '60s. Despite its name ("rosso" is Italian for red) the color is a bright, vibrant red-orange. Here it is on an Italia Spyder...
I am replicating this on the Revell Italia kit with Tamiya's TS-31 bright orange. The color is pretty close...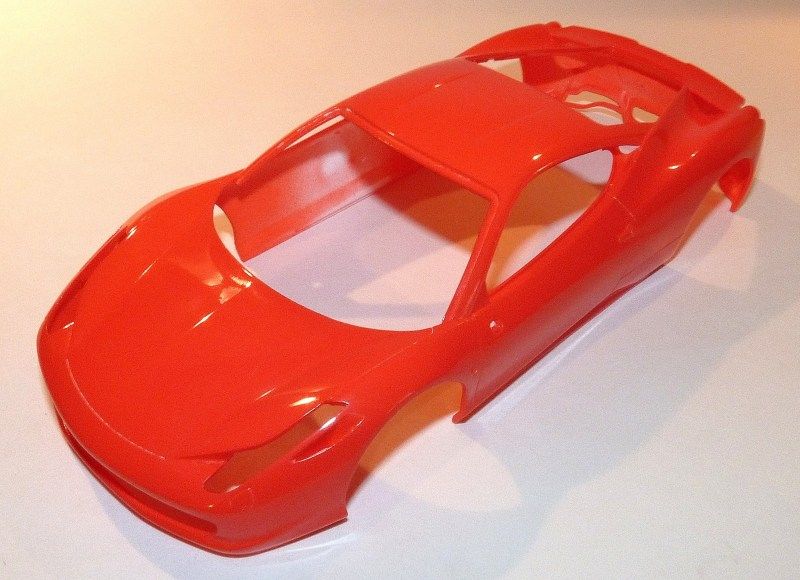 To go with the bright orange paint, I decided to replace the Revell kit's iffy wheels and tires with a set of BBS 20" wheels from Fujimi. The wheels were chrome plated, but Easy-Off took care of that. I painted them in Tamiya gunmetal and added Ferrari wheel centers from Model Factory Hiro. They look pretty mean.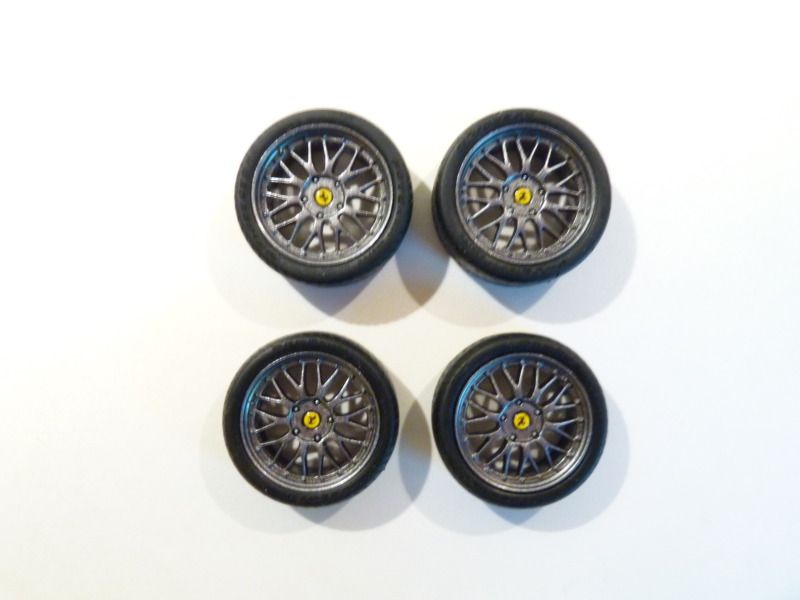 I am using the Hobby Design photoetched set with this build- for less than ten bucks, this set includes all the stuff that really makes the kit come to life, such as the mesh pieces for all the intakes. The interior will be dark brown with black carpets and black Alcantara on the seat centers and headliner.
More pics and progress to follow. So far, I'm liking the Revell kit- the engineering's a little clunky, and the detail is pretty simplified (mostly where it won't show) but the proportions look spot-on and the fit, from my early test fitting, seems really excellent.
As always, any questions and comments are welcome!