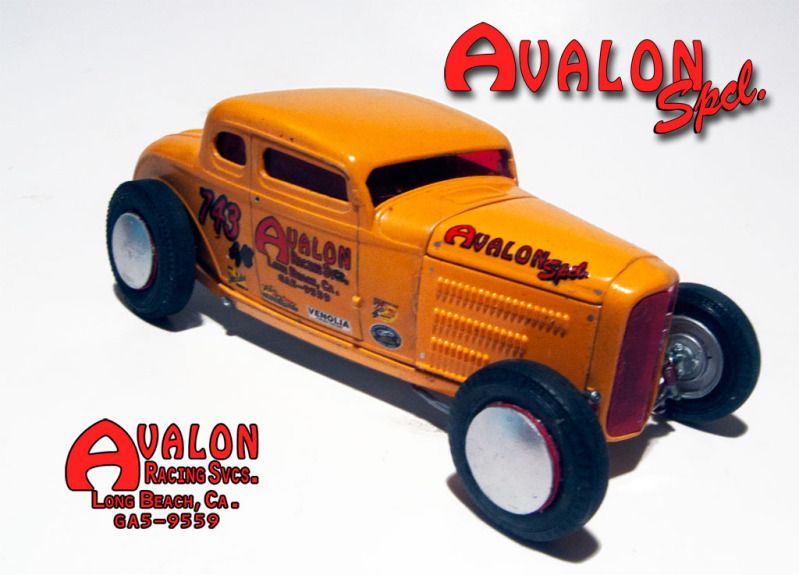 Chopped Dry Lakes Style 5-Window Deuce Coupe with Full Bellypan
Starting with a spare Revell '32 Ford 5-window coupe which I chopped 6 ½ scale inches, this is a full-on Bonneville style dry lakes racer. Much of this car is scratch built including a full bellypan, the interior and the steering. The rest is scraped together from my parts box. The w.i.p. for this project can be found here:
http://www.modelcars...wtopic=64354
= Here's the full run down:
Bodywork: Revell 5-window '32 Ford coupe. Top chopped 6 ½ scale inches, clear red acetate windows and grill. Scratch built full bellypan.
Chassis and suspension: Chassis integrated into bellypan structure. Rear suspension omitted since it's hidden inside the bodywork. Front suspension based on Revell Deuce tubular dropped front axle. Front spring shaved and de-arched, scratch built steering, split wishbones and tubular shocks from AMT '29 Ford Model A kit.
Motor and transmission: Blown Buick Nailhead V8 from Revell Tony Nancy Double Dragster kit with Hilborn four port injector from a Revell Parts Pac small block Chevy. Headers from an AMT '40 Ford Sedan Delivery kit. '39 La Salle transmission courtesy of Early Years Resin.
Interior: Scratch built from sheet styrene with resin bucket seat courtesy of ThePartsBox.com, AMT '36 Ford steering wheel and roll bar from an AMT '37 Chevy coupe kit.
Wheels and tires: Moon disc style wheels courtesy of Early Years Resin. Front tires from a Revell '37 Ford Sedan Delivery kit, rear tires courtesy of Herb Deeks.
Paint and graphics: Main color is Krylon Bauhaus Gold enamel over white primer. Decals are home made.
Thanx for lookin',
B.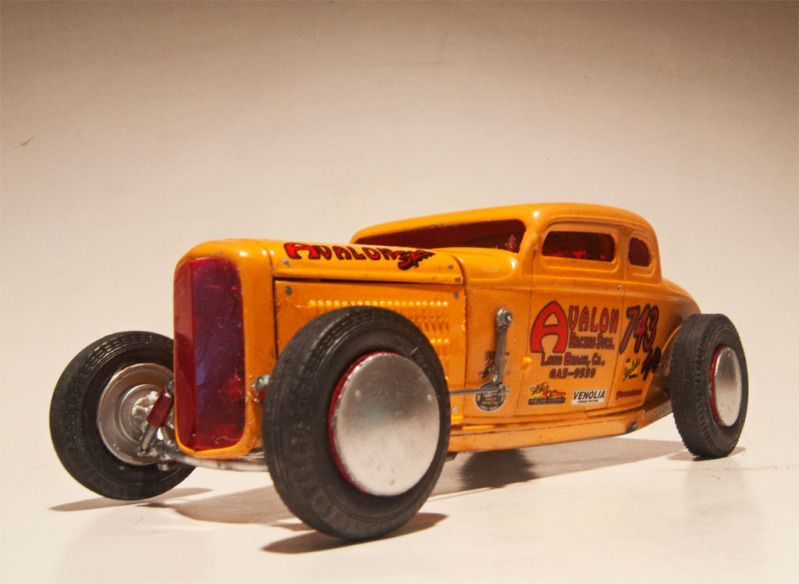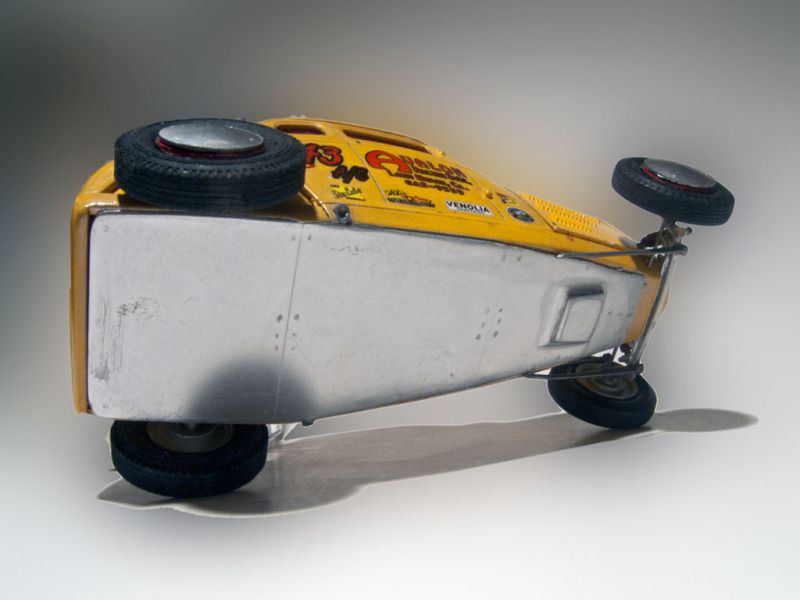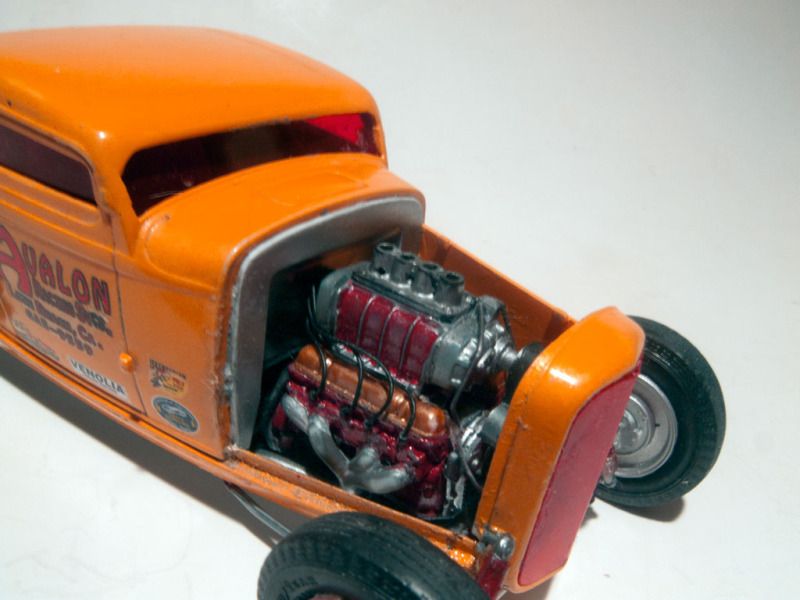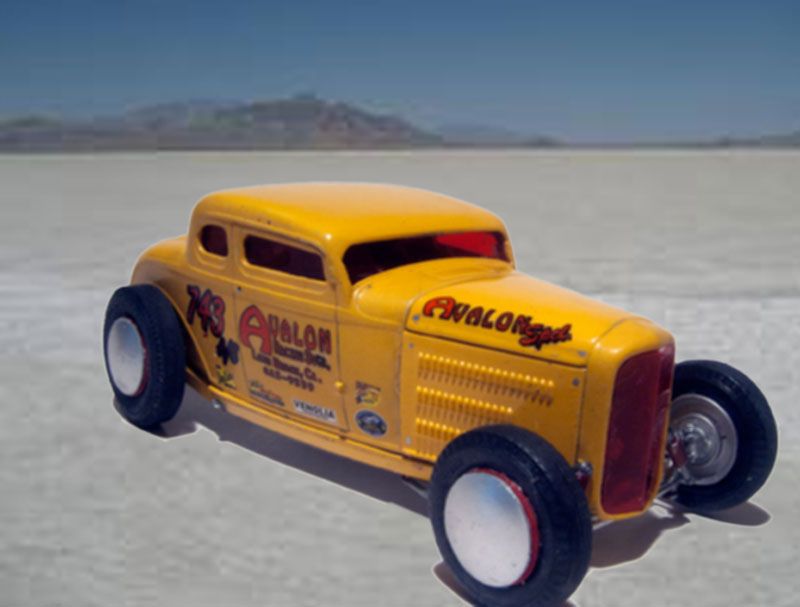 Edited by Bernard Kron, 17 November 2012 - 06:22 AM.