I went crazy with a lot of subtle body mods on this one. The hood indents, door handles, side trim indents, dash top, gas cap....
tailgate edges, handle, tailights, rollpan... all got shaved. The third brake light is reflective trailer tape.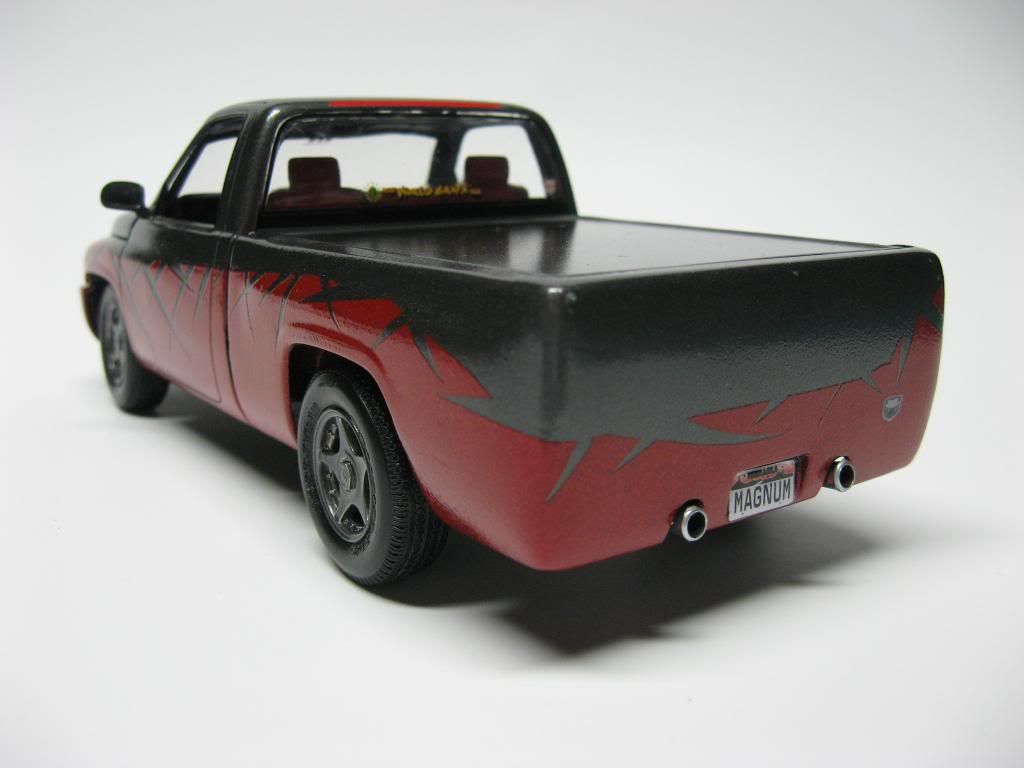 Under the hood is semi-stock. Inner fenders were shaved and painted body color. Motor was paint detailed. I used masking tape to replicate header wrap.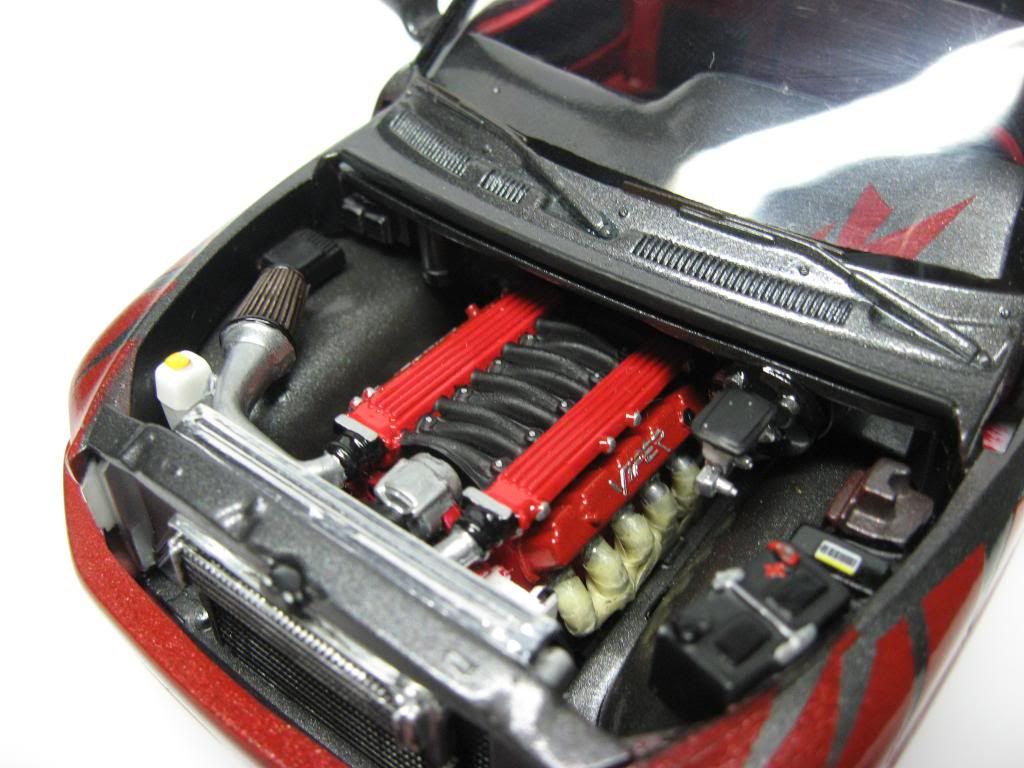 I used tamiya tape to mask the graphics. The grey is Duplicolor touch-up, the red is Testor's one coat Reving red I believe. I left the headlights clear to look aftermarket, and I tinted the fog light covers too. Decals came from a viper kit.