I've been stalled on this one for a year and a half, in part waiting for my skills to catch up to my imagination.
This started as a Monogram snapper, now much modified.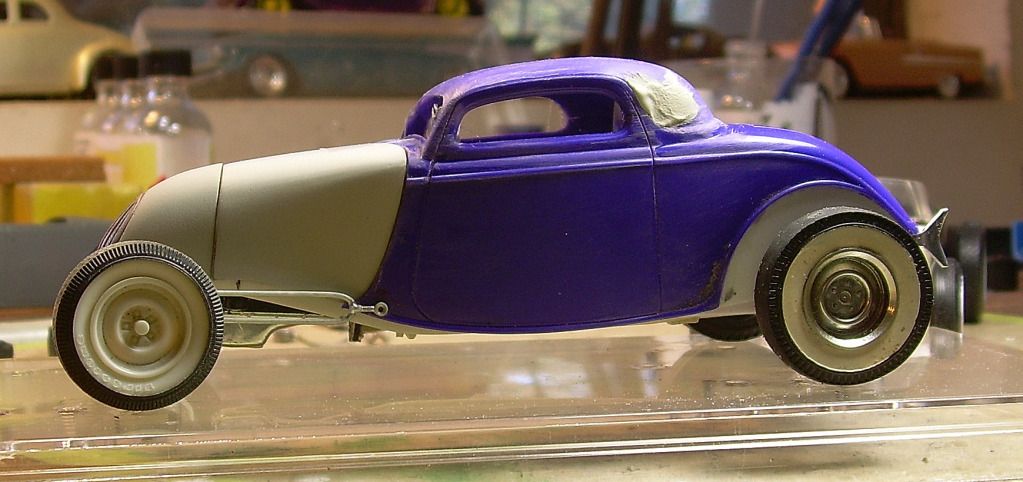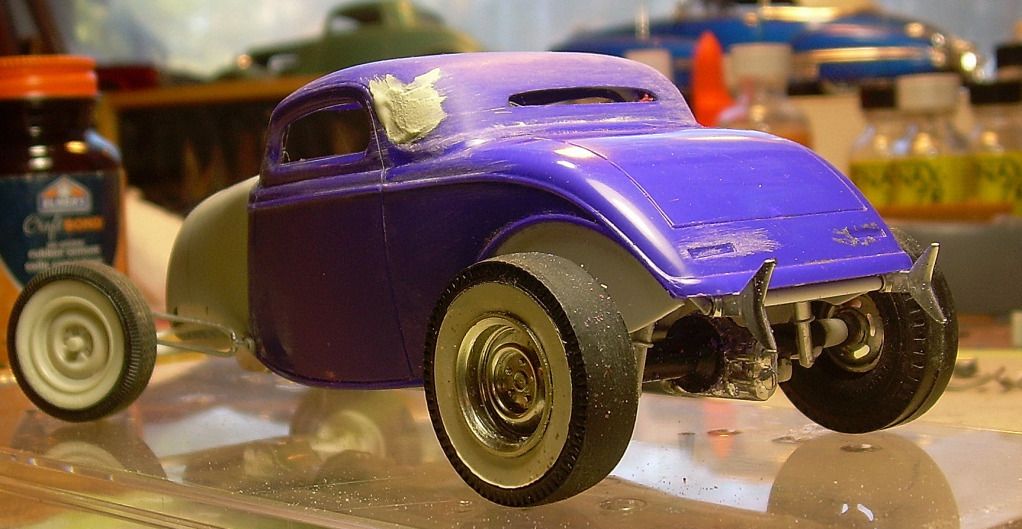 I chopped it more and combined some parts to make a new nose.....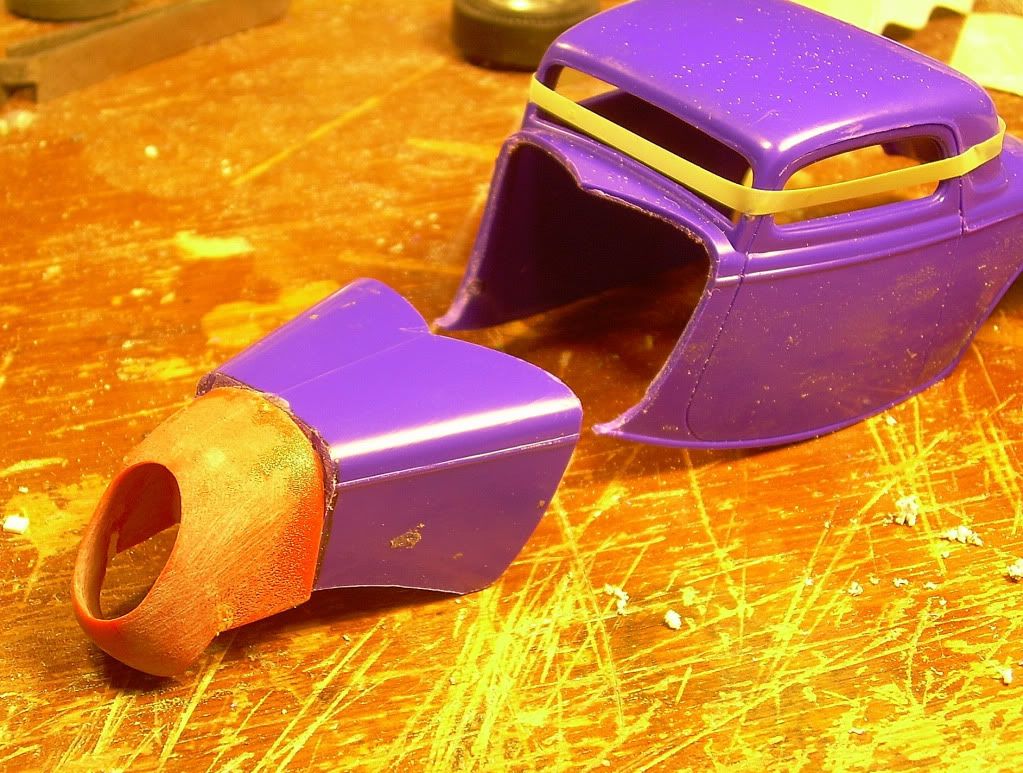 ....made a mold of the result and copied it in fiberglass....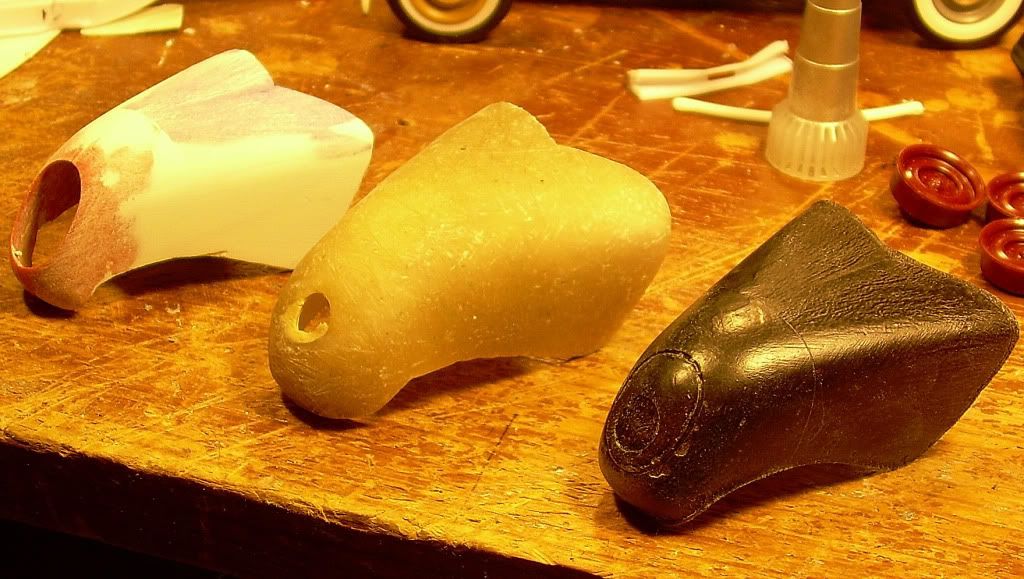 ...scratch built (really) a frame and roll-bar. The rails are copied from AMT '36 Ford, and kicked up in the rear. The x-member is copied from a Revell '40 ford, but narrowed to fit the rails and drilled, and the roll-bar hoop is styrene rod, cold-bent by hand. Suicide front suspension and quarter-elliptic rear with long traction bars...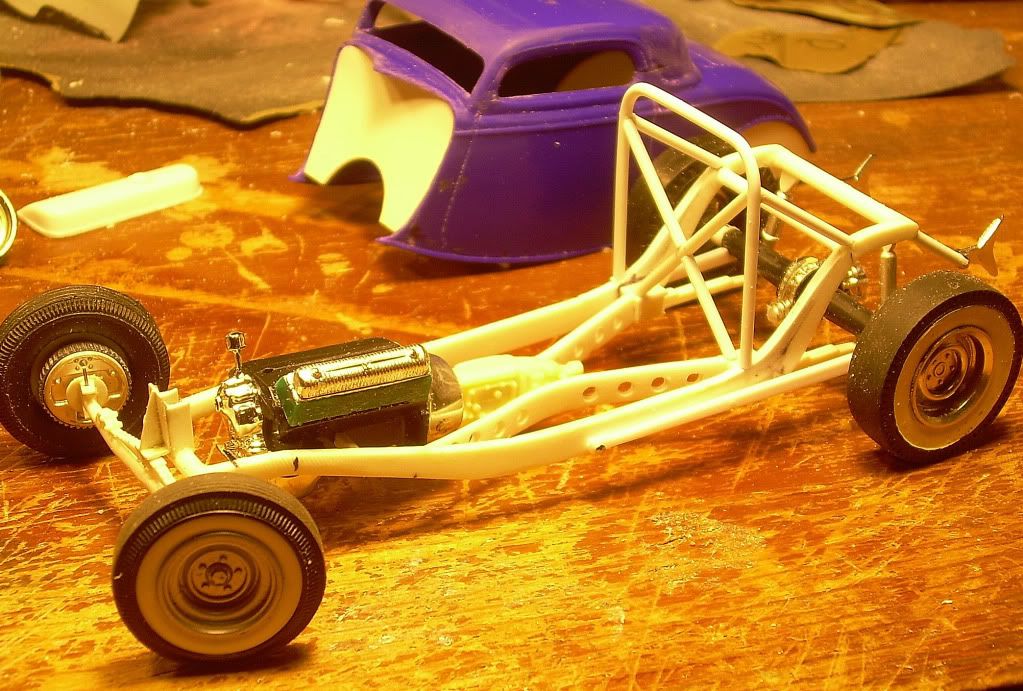 Also making up a Hilborn-injected Lincoln 368 Y-block from some other old parts. The front suicide axle-mount is adjustable for height and the firewall is sheet styrene.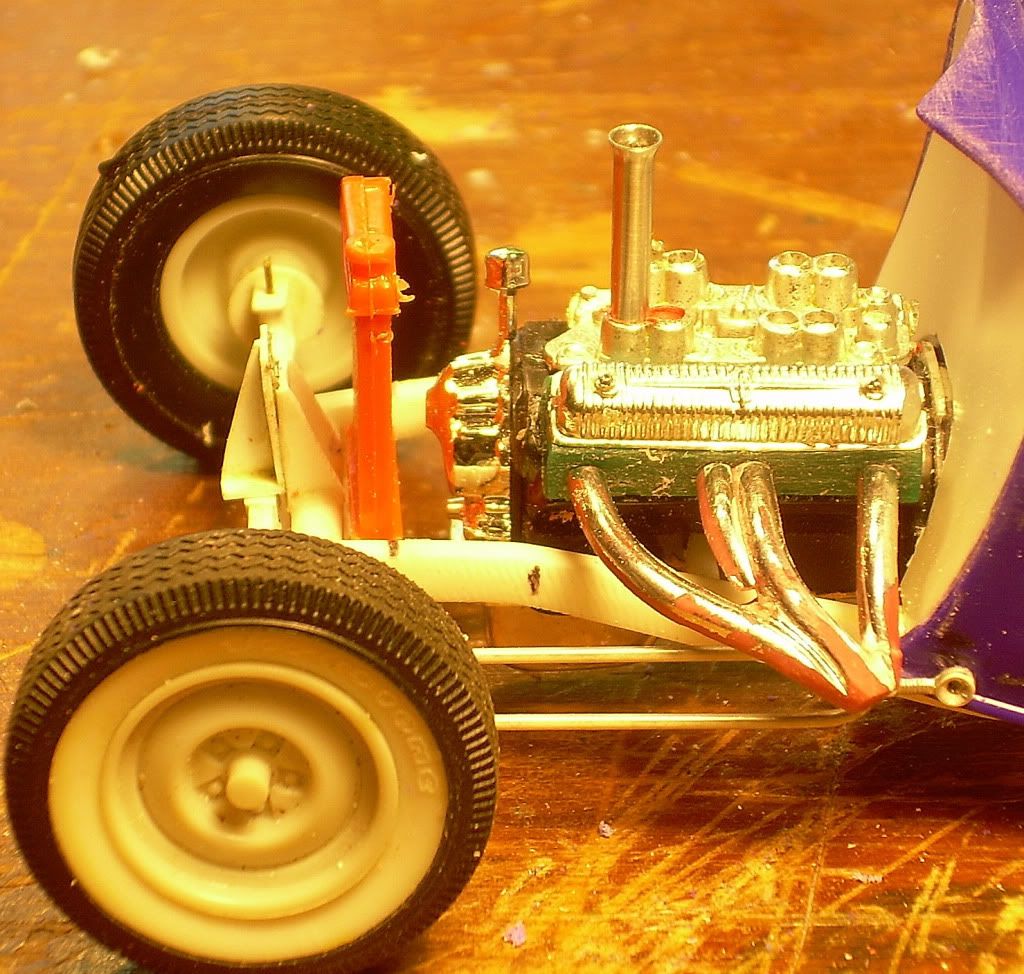 Edited by Ace-Garageguy, 13 July 2013 - 10:04 AM.