I've had the Revell Ferrari 458 for a while and was trying to decide what to do with it. I gradually acquired the bits and pieces I'd need for the build- Fujimi 20" BBS wheels, the Hobby Design photoetch kit, etc. but I was stuck on the color- I just wanted to do something different from the usual Rosso Corsa or Fly Yellow. I eventually decided on a rare color called "Rosso Dino"- a very bright red-orange that has been available on Ferraris since the late '60's. I used Tamiya TS-31 Bright Orange to approximate this color- it's a little too yellow, but the result is pretty close. This project took a few turns along the way- the brown interior originally planned wound up black because it looked terrible against the orange- but the result is pretty wild. Here's the inspiration...
and here's the finished model!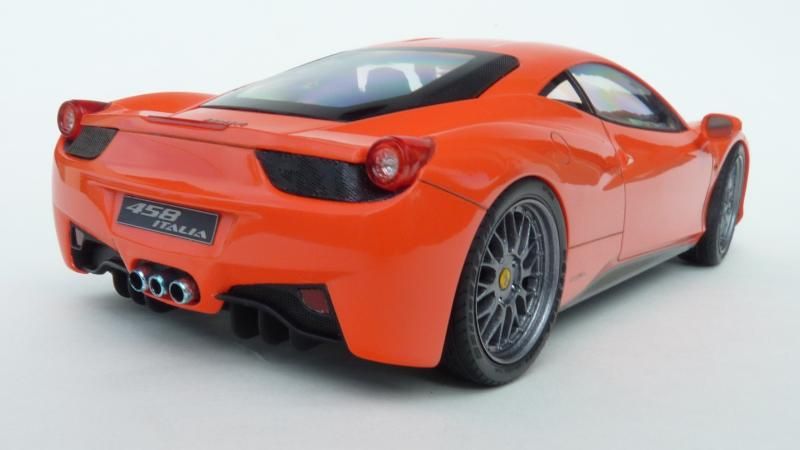 There are a few changes, of course- the BBS wheels, for one, and the carbon fiber sill covers which are optional equipment on the Italia. I might add a Cavallino to the rear panel at some point.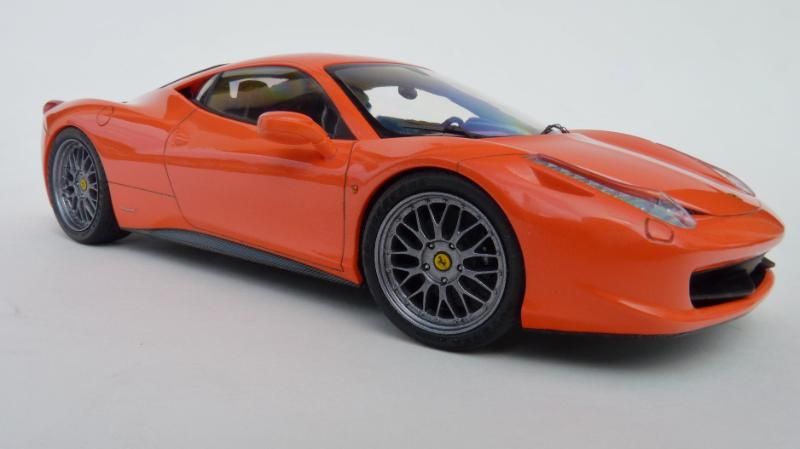 Unlike most of my Ferrari builds, I didn't add Scuderia shields to the front quarter panels- I wanted to keep the look of this one simple and mean.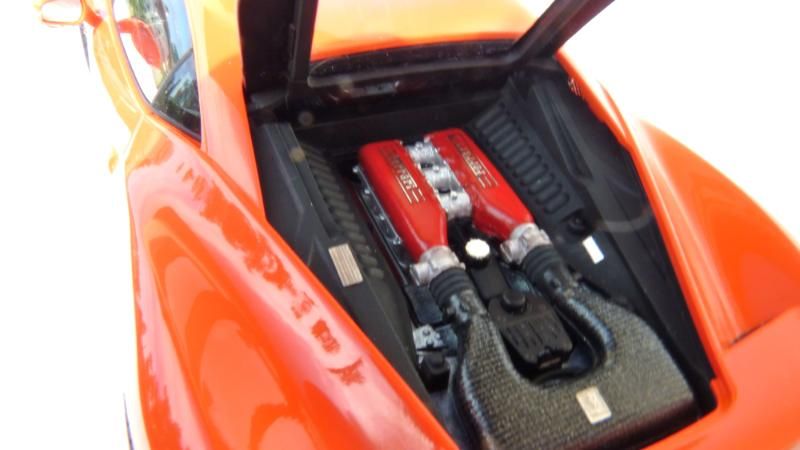 Here's the engine compartment, with carbon-fiber paint detailing on the airbox as well as the photoetched plaques from Hobby Design.
Edited by jaymcminn, 21 November 2012 - 04:59 AM.